Pot O' Blue & Gold Raffle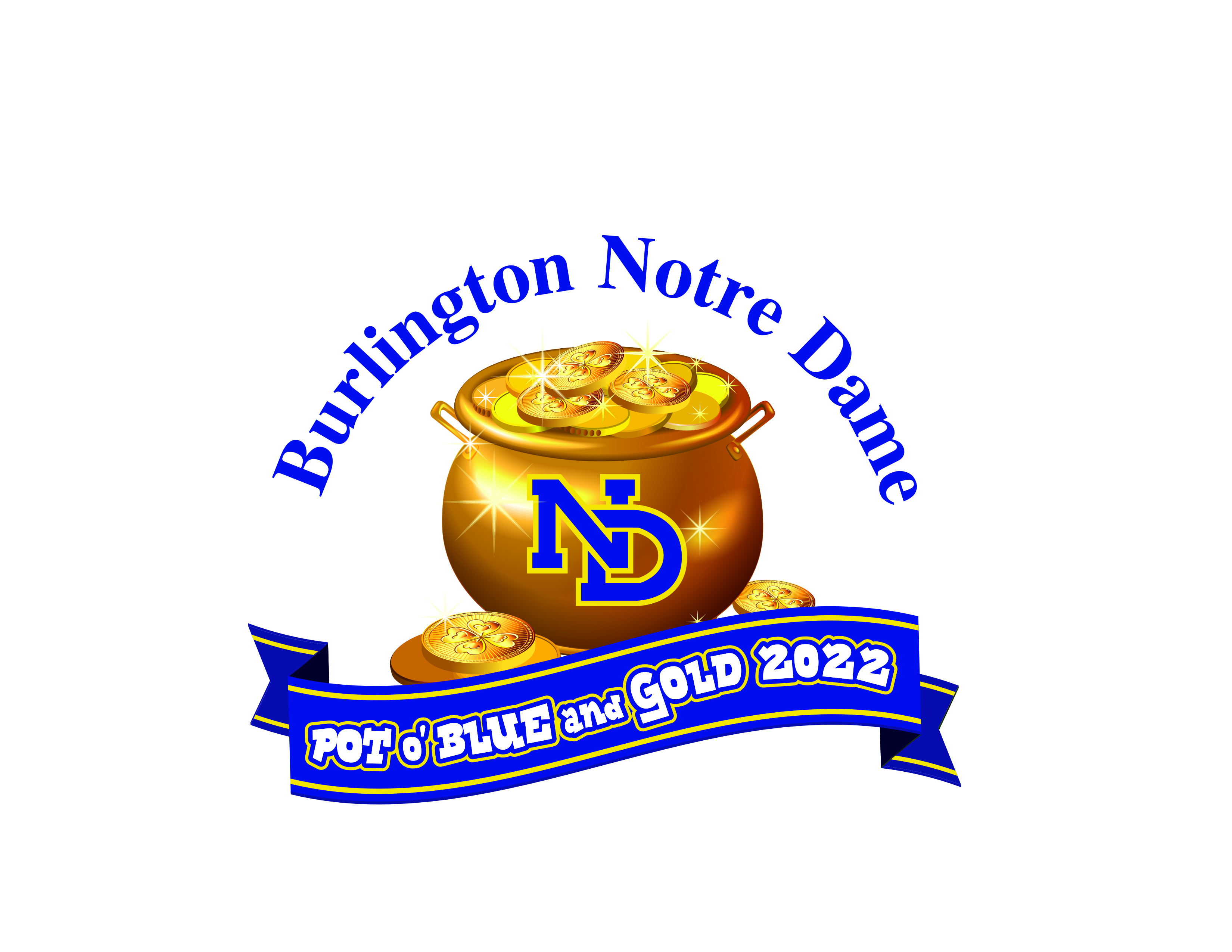 POT O' BLUE & GOLD
$100,000 CASH RAFFLE
Why purchase a ticket? 100% of the proceeds support teachers' salaries, curriculum, technology and the teachers' retirement fund at Notre Dame.
What can I win? (75) winners for a total of $139,000 in Cash prizes! Grand Prize: $100,000, 2nd Prize: $10,000, 3rd Prize: $5,000, 4th Prize: $2,500, 5th Prize: $1,500, (20) $500 Prizes and (50) $200 Prizes! Great odds! You have a 1 in 53 chance of winning a cash prize!
Where can I purchase tickets? At Notre Dame School, from any Notre Dame family, by requesting a ticket order form below and mailing it in, or visit the stores listed below to purchase tickets.
Request Pot Of Blue and Gold ticket order form
When & Where is the Drawing? The drawing event will be a Facebook live held Saturday, May, 21 on Burlington Notre Dame's Facebook Page
Thank you for your support of Catholic Education.
Thank you to our sponsors and supporters:
Paddle Wheel Lounge
Bluff Harbor Marina
Sherwood Company
Midwest Eye Clinic
Menke and Company
Enter weekly to win FREE ticket at these businesses:
New York Life Downtown - Burlington in Bloom - American Eyecare
Coppes Pest Solutions - Advance Chiropractic - Burlington Trailways
Salon West - SEIA Children's Dental Center - Burlington Family Eyecare
Burlington Glass - Derby's Furniture - Standard of Beaverdale
Becker's Jewelers - Farm Bureau Insurance / Tim Lundgren - Midwest Eye Clinic
Tickets for sale at these businesses:
5 Star Credit Union - Fareway Grocery Store- Great Western Banks / Downton & Roosevelt Ave
Weird Harold's Two Rivers Bank Downtown / Kerry Kreiss - Casebine Credit Union