Notre Dame High School graduate Lydia Becker to embark on a life of crime
Notre Dame and Villanova graduate Lydia Becker is headed for a second degree in criminology at the University of Maryland — near Quantico.
Bob Saar
for The Hawk Eye
0:15 1:27
Lydia Becker is proof that you don't have to be perfect to successfully follow your path through life.
You just have to know where you're going.
The 22-year-old Becker graduated Villanova University with honors on May 13, receiving an invitation to join Phi Beta Kappa, scholarship offers from four major universities, and the Edwin Sutherland Medallion of Excellence in Criminology.
Phi Beta Kappa membership is by invitation; the society recognizes and honors exceptional academic achievement in the arts and sciences. Other PBK women include astronaut Ellen Ochoa, Hawaii Sen. Mazie Hirono, former Secretary of State Condoleeza Rice and Helen Keller.
Becker's Villanova GPA prior to graduation was 3.95. When she graduated Burlington's Notre Dame High School in 2018, it was 4.4 on the weighted Advanced Placement scale. The AP program offers college-level curricula and examinations to high school students.
The Sutherland medallion is given to a graduating Villanova criminal justice major for academic excellence. Becker has known about the award since her freshman year.
"It's been something I was hoping for and working towards since then," Becker said.
The four colleges courting Becker were the University of Maryland, Penn State, Arizona State and the University of Cincinnati.
It was a solid launch into adulthood for Becker, and now her life path is taking her down the road of crime — and, perhaps, the FBI.
Life in Burlington
Becker grew up in Burlington with her parents, Bill and Cynthia, and her younger brother Alexander, a student at Iowa. She learned to read early on; she and her father would read Harry Potter together, and they decided not to see the movie until they'd read all the books.
"Reading was Lydia's key to lifelong learning," Cynthia said. "Sometimes we questioned whether she was reading too much."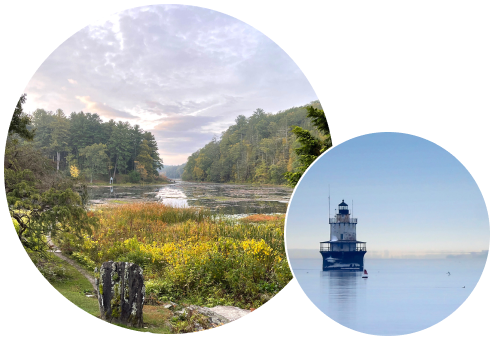 Long before high school, Becker was showing a determination to follow ideas to their conclusion, setting goals and celebrating their success.
"When she set out on a goal, she wouldn't stop until she was completely immersed in the subject and knew everything there was to know about it," Cynthia said. "From early on, we shared a mutual interest in the music of my generation, and she liked Don McLean's 'American Pie' and had to know the meaning of the lyrics. Next thing I know, she had written a paper about the song in grade school."
Becker graduated Notre Dame High School in 2018. Notre Dame Principal Bill Maupin called her a model student.
"Lydia was a great person to have here at Notre Dame. She was one of those kids who really stood out," Maupin said. "It doesn't surprise me that she's being very successful and moving on to the career she wanted."
Becker said she couldn't pick a favorite high school teacher: "They were all great."
Becker did more in high school than just study into the night: She played soccer, performed in school plays, sang in the school choir, excelled on the debate team.
"My main sport in high school was tennis," Becker said. "I did very well in the leagues in Iowa but didn't think I'd compare to anyone on the East Coast." One of her college friends at Villanova signed Becker up for club tennis tryouts and forced her to go. Becker made the team.
"The club tennis team has been one of the best parts of my experiences at Nova," she said. "We travel a lot for tournaments, and I even got to go to Orlando last month for the national tournament. This is a great example of why I think new college students shouldn't be afraid to try out for teams or join student organizations that interest them."
Becker asked her mother, a tennis player, for advice.
"That was one of the few times she wanted help," Cynthia said. "She told me she wanted to make the varsity team and play the number one position. I had no doubt she would accomplish this goal."
Becker earned two trips to the state tournament.
"As parents, Bill and I believed in Lydia," Cynthia said. "She has taken control of her path her whole life. Scheduling, homework, and deadlines were all part of Lydia believing in herself."
Bill and Cynthia were Lydia's biggest advocates, supporting her every step of the way. They drove her to speech competitions, cheered her on at every tennis meet, attended early morning soccer trips, and Cynthia joined Lydia in Rome when the Notre Dame school choir sang in the Vatican in 2016.
Life at Villanova
Villanova is a Catholic university founded in 1842 by the Order of Saint Augustine, but it wasn't Becker's first choice.
"That's the truth, so I wouldn't mind if you included it — it might help a prospective student realize that they can succeed and have a good time anywhere," she said. "I'm glad things worked out the way they did, because I love the east coast, the friends I've made here, and the path I'm on."
Becker pledged Chi Omega as a freshman but soon realized sorority life wasn't part of her path, and she dropped out after one semester.
She was randomly assigned a very non-Iowa roommate her freshman year — Stephanie Triantafillou from New York's Long Island — and the two stuck it out together the entire four years.
Triantafillou said that when she walked into their dorm room the first time, Becker greeted her with a warm embrace and words of welcome.
"Right then and there it felt as if a weight was lifted off my shoulders," Triantafillou said. "I've come to learn her dog's name is Jewels and she's from Burlington, Iowa, which I'm excited come visit in the future, to go out on the river and attend the Sweet Corn Festival."
Beginning a life of crime
Becker helped launch the Villanova Chapter of the Philadelphia Justice Project for Women and Girls; the PJP provides research and advocacy in support of incarcerated individuals, with an emphasis on the gender-specific needs of women. She interned with Criminology professor Jill McCorkel, founder of the Villanova PJP.
Becker was inspired by her freshman criminology professor, Dr. Brianna Remster.
"She was fantastic," Becker said. "She also helped me a lot with the graduate school application/decision process."
Remster unhesitatingly described Becker as "an incredible human."
"(Lydia's) dedication to her studies is a notable strength, particularly how she methodically considers all aspects of a topic — be it different research findings, theories, or viewpoints — before drawing conclusions, sharing opinions, etc," Remster said. "Part of what sets her apart here is her continued commitment to community service."
Becker said she had never considered criminology before taking Remster's class.
"What we term 'criminal' and what we consider to be deviant from the rest of society, and how those legal processes work, is so interesting," Becker said. "Then I took a few sociology of law classes and the entire legal realm really interested me, and that's why criminology."
Well, that and a TV show — no, not "The X Files."
"It was 'Criminal Minds' for me," Becker said. "I watched that to the end of high school and that's why I took a criminology class. It's like freshman, sophomore year, the only thing I wanted to do was study criminology and join the FBI. I was like, 'Oh, I want to be just like the people in 'Criminal Minds' and chase serial killers!' But that is not at all what criminology is."
Her parents were astonished.
"When she announced criminology as her major, we were stunned," Cynthia said. "We said, 'You've been watching too much CSI.' But when we realized her incredible passion for this field, we were pleased. Lydia cares about those in need, which is rare and inspiring."
Becker knew she wanted to go out-of-state and experience new things, even if she didn't know what she wanted to study and knew no one on the East Coast.
"I got wait-listed from probably 80% of the schools I applied to, and I thought that was going to be the end of my world. But I learned how to adapt and I got into Villanova. I got here and started building up my network of friends, and it became a home to me after a few years," she said. "I'm grateful that I took the leap and haven't focused on what I missed out on. I think I was worried about living my entire life being, like, 'Oh what if I got into this school? What if I had gone there? Blah-blah-blah.' I'm really glad that I made this decision and didn't look back."
When Becker walks away from Villanova, it will be with no regrets.
"I think this was where I was meant to be, but honestly, I don't even know if there's a place that you're meant to be," she said. "The misconception I had was that if I couldn't go to this one school, I couldn't go anywhere, that I wouldn't succeed anywhere. And I think anyone can succeed anywhere. It's all about mentality."
Biggest challenge in college
Self-confidence is a learned trait. Becker said her biggest challenge in college was overcoming the belief that she had just one path that was already set for her, and if she didn't follow it, she would be a failure.
"I think it's really important to keep an open mind when making the journey in life and when taking these steps," she said. "And also to take risks, because it was scary as hell, moving out of Iowa, where I'd lived my entire life."
Becker said becoming open-minded opened up a "diversity of perspectives" from the new people she meets.
"If I could tell my past self to just chill out and go with the flow a little bit, I totally would say that," she said.
Her future at Maryland
Becker's next stop on her path is the University of Maryland, whose Department of Criminology and Criminal Justice is ranked No. 1 overall among the 42 criminology institutions in the U.S., according to U.S. News & World Report's 2022 Criminology Graduate Schools rankings. Maryland was her top choice, in part because of its proximity to the nation's capital.
"I got into four really good schools, top programs, and I felt honored, but I ended up choosing Maryland because it's close to DC, and a lot of their students go into policy positions," Becker said. "While academia is something that's on my radar, I think it'd be cool to have options available, because I know now that plans change."
And the FBI Academy at Quantico, Virginia, is just 45 miles away.
Remster said Becker's approach to criminological research gives her hope for the future of both her field and our communities.
"I saw firsthand how her experiences volunteering for a local non-profit that helps formerly incarcerated women reintegrate informed her thinking in the classroom," Remster said. "She gained a deeper and broader understanding of research, which will serve her well in her future career, starting with graduate studies."
"If anyone can achieve the dreams she's set out for herself, it's Lydia," Triantafillou said.
Becker's mother, Cynthia, said being a parent to teenagers can be demanding and challenging, but it's worth it.
"There were three important things we believed in, raising Lydia," Cynthia said. "The confidence to always know her self-worth, the strength to chase her dreams, and the ability to know how much her parents love her. Lydia has given us so much to be proud of."
Lydia Becker stepped onto her life path long ago, and she's walking it today, headed straight to her dream ... and, likely, far beyond.