Notre Dame's Katy Stephens excels in everything from volleyball to track and field
Matt Levins
The Hawk Eye
Katy Stephens had her heart set on being a dancer.
Up until fifth grade, that's all Stephens cared about. She was going to be the best dancer there was.
That's just the way the recent Notre Dame High School graduate is wired.
Then Stephens discovered sports.
She has carried that same attitude, that same energy, that same intensity over into every sport she has played.
Stephens used her passion for sports and her desire to be the best to help the Nikes win back-to-back Class 1A state volleyball championships, albeit the last one as more of a coach as she battled back from a torn anterior cruciate ligament.
Stephens made the most of her opportunities, earning a track-and-field scholarship to the University of Northern Iowa, where she will major in kinesiology and pursue a career in physical therapy.
Now, she's also The Hawk Eye's Female Athlete of the Year.
"I always was really, really good in sports," Stephens said. "From my freshman year I always knew I wanted to do sports in college. I went out for volleyball, basketball and track. I really looked forward to all of those."
Meghan Baker Stephens, Katy Stephens' mother and an assistant volleyball coach for Notre Dame, said her daughter "has always been a very driven kid."
"She is a very hard worker and she has always followed directions well," she said. "She started her athletic career as a competitive dancer and acrobat. She has always had that competitive drive to be the best."
A rising star
Katy Stephens got a late start in sports, but made a meteoric ascent to the top in everything she did.
Even a serious early elbow injury didn't keep her sidelined for long.
"I started basketball probably sixth grade. I played on the Hustlers, a local traveling team. I played softball in Little League and for the Mudd Dawgs, Explosion, Magic. I played on a lot of different softball teams," she said. "I didn't start volleyball until seventh- or eighth-grade year. I was really late into that. I was going to play my sixth-grade year, but I ended up having a major surgery on my elbow.
"I had bone spurs. To take those out they drilled into the bone to make it bleed. It was almost a longer recovery than ACL. I was out eight or nine months. I missed a lot of time there, too."
West Burlington-Notre Dame boys track coach Corey Lamm, who coached Stephens in the high jump and long jump, said she was always a great athlete.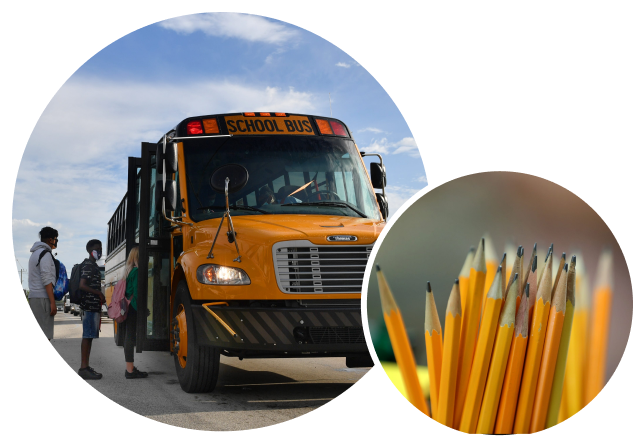 "Even back in junior high I knew she was going to be very good," Lamm said. "Katy is great. She's one of the best I've ever had the pleasure to coach and to be around. She did whatever we ask of her and she was a great leader for the younger girls."
West Burlington-Notre Dame girls track coach Mike Gurius concurred.
"It was pretty clear early on what a high-quality athlete Katy was. I knew she was different the first day I saw her in seventh grade," Gurius said. "We could put her anywhere from sprints to hurdles to high jump to long jump and relays and she was going to succeed. We probably could have asked her to throw the shot put and she would be successful if we had the time to work with her a little."
Stephens won the 100-meter dash and the high jump as a seventh grader at the Mike Henderson Junior High Track and Field Meet. As an eighth grader, Stephens won the high jump and ran on the state champion 4x100 relay. She also placed fifth in the 100 and 11th in the 100 hurdles.
"I started track in seventh grade," she said. "I was just natural at that. My junior high season was a lot of fun. I never lost. I fell in the hurdles one time, but we had a very good team."
A volleyball natural
At the behest of her mother, Stephens got out of her comfort zone in dancing and gave volleyball a try. She fell in love with the sport almost immediately.
Stephens, who can touch the rim on a basketball hoop, has had an astonishing vertical jumping ability for as long as she can remember. That translates well on the volleyball court.
"I decided I really liked volleyball," she said. "I'm pretty good at it and I have a good vertical. I decided to try out for Rockets in Iowa City. I was able to reach the top of their vertical test bar. They were surprised that I was so raw. I played club volleyball ever since."
Stephens made an immediate impact on the Nikes as a sophomore after sitting on the bench most of her freshman year.
That set the stage for a big junior year, one that exceeded all expectations.
Reaching the summit
Stephens and the Nikes had an almost unbelievable 2020 season despite all that was going on around them.
Coming off a spring in which all sports were canceled and a summer in which the baseball and softball seasons were abbreviated because of the COVID-19 pandemic, there were plenty of nerves and jitters to go around.
"We missed the first couple weeks of the season because my family had COVID," Stephens said. "That was rough. I was really looking forward to volleyball because we had new coaches and new players coming in. It was a good opportunity for us. After that we were able to really get going."
Then Jenna and Josie Bentz, twins from Monmouth, Illinois, who had transferred in, were initially ruled ineligible, "and that was another thing we had to overcome," Stephens said.
The Bentz twins eventually regained their eligibility and the Nikes were on a run that culminated in the program's first trip to the state tournament.
Stephens was at her best on the big stage. The Nikes received a bye in the quarterfinals when Wapsie Valley's team contracted COVID-19. The Nikes swept a powerful Le Mars Gehlen team, then knocked off Gladbrook-Reinbeck in four games to win state.
"You don't run into people with that kind of athletic ability too often," Notre Dame volleyball coach Mike Davis said. "Katy was like a coach on the court. Her drive and her desire to win were second to none. She didn't put up with anything. You either give it your all or you give it nothing. She wanted to be the best."
Stephens was simply stupendous in both matches at state, finishing with 35 kills, 17 digs and 10 blocks and was 29-for-30 serving with one ace. She was named captain of the all-tournament team.
"The all-tournament team was amazing," Stephens said. "I had no idea anything like that would ever happen to me. That was something I'm most proud of that I've ever done in my career."
Holy Trinity volleyball coach Melissa Freesmeier said her team "always knew we wouldn't be able to stop her. We just had to try to find a way to slow her down."
"She is such a great athlete and she worked very hard in the offseason," Freesmeier said. "She just kept getting better and better. She is such an amazing athlete that she could just get up and over people. She was a lot of fun to watch when you weren't playing against her."
West Burlington volleyball coach Maureen Heath is another fan.
"She is so talented. She can do it all. She is a powerful hitter, she can block, she can play defense and she can serve," Heath said. "You had to try to get a touch on the ball, which was tough because she jumps so high she hits down on the ball. She can get up there and take a look around and hit the ball where she wanted. She was definitely a great player."
Falling into a valley
After missing her sophomore track season due to the pandemic, Stephens suffered a knee injury playing club volleyball the following spring. She underwent surgery to repair a torn anterior cruciate ligament, ending her junior season of track before it ever began and keeping her out of her senior season of volleyball and basketball.
"I thought I would never be able to jump again," Stephens said. "I didn't think I would be able to jump in college. Volleyball was the same way, too. I didn't think that was going to be an option because I was missing the most important club season of my entire career. That was a really hard time for me. I couldn't bring myself to go to any of the track meets. I couldn't watch anything online. I couldn't watch Drake. I couldn't watch state. It was really a mentally exhausting time."
Notre Dame girls basketball coach Corey Stephens, Katy's father, said they considered having her play, "But the doctor said if she wanted to play in college, he recommended she not come back for basketball. It was definitely hard because I really wanted to coach her, but it wasn't worth jeopardizing her future."
"That was an extremely tough situation as a parent," Katie Stephens' mother said. "It was heartbreaking not knowing what the future would be. There is a lot more to this than just being a high school athlete when you are faced with the possibility that it could be career ending."
A return to the track
After a two-year hiatus from track and field, Stephens made her return at an indoor meet at the UNI-Dome in Cedar Falls in March.
That didn't go as Stephens had planned. Nevertheless, a week later she met the Blue Standard and qualified for the Drake Relays.
Stephens was back.
"I wasn't really nervous to get back into it. I was just so excited and relieved," she said. "Starting off at UNI, I was not happy with how I performed. Everyone told me it was OK. The next meet I cleared the Drake standard, so that was a big relief. I hadn't lost it all. After that I kind of started looking at schools."
Stephens ended her high school career by participating in the Drake Relays and state meet one last time.
Now, Stephens will run track and field at Northern Iowa, joining former Notre Dame teammate Rylie Todd.
"Katy was one of the best kids I've ever had the pleasure to coach," Lamm said. "She was a great leader for the younger girls. She knew when it was time to have fun and when it was time to get serious."
"Katy is an all-around athlete and a very fierce competitor, but she is also a great teammate," Gurius said. "She competed at a very high level every single day. She is on a short list of athletes who have come through the program at West Burlington-Notre Dame to reach that level."
Matt Levins is a sports reporter for the USA Today Network in Burlington, Iowa, who has covered local sports for 31 years at The Hawk Eye. Reach him at mlevins@thehawkeye.com.
Previous winners (female)
2021 — Sydney Marlow, West Burlington