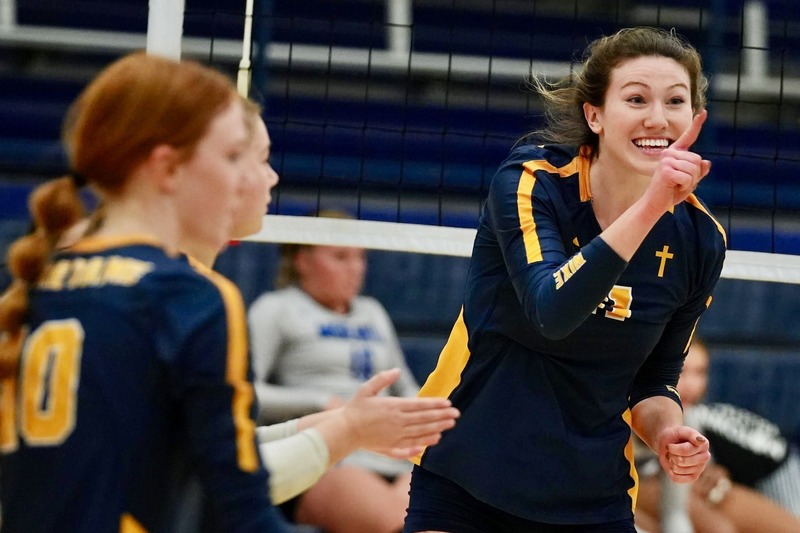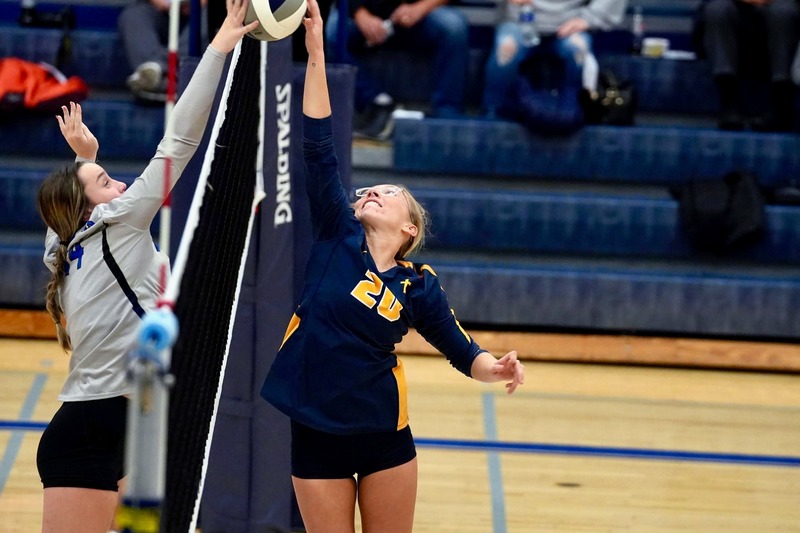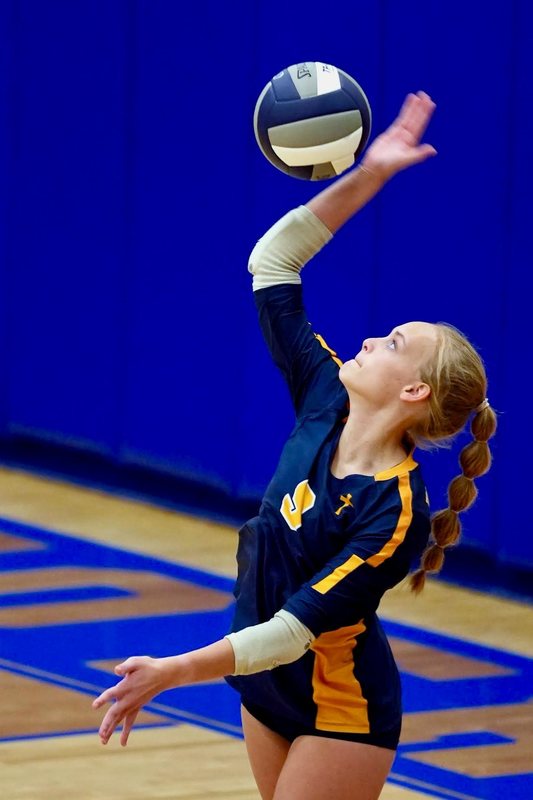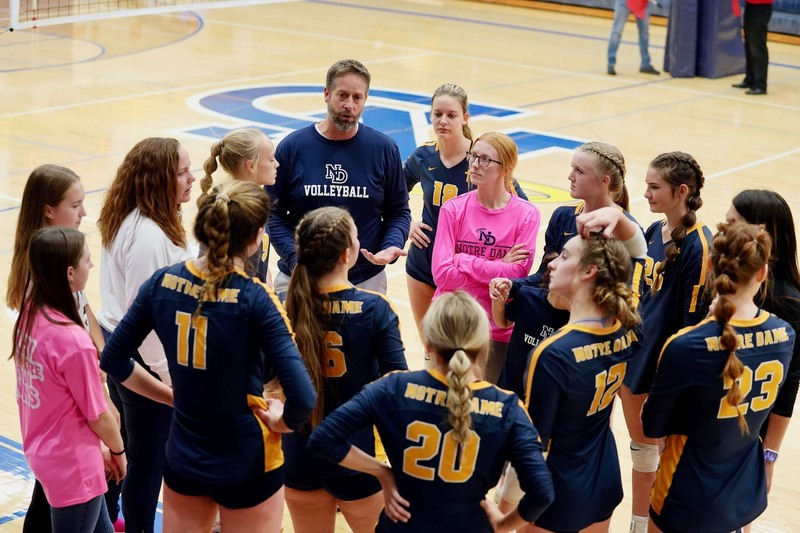 Nikes Sweep Moravia
By Joe Geren
Beacon Sports
Even the two-time defending state champion can have some tournament jitters, but that didn't stop No. 5-ranked Notre Dame High School in the Class 1A, Region 8 volleyball quarterfinals at Father Minett Gymnasium Wednesday night.
After a slow start, the Nikes coasted past Moravia, 25-11, 25-8, 25-9.
Notre Dame (30-13) advances to Monday's semifinal round, hosting Winfield-Mount Union (25-9) at 7 p.m.
Moravia had a 4-1 lead in the first set, aided by three Nike errors, but the Mohawks' Alexa Bedford then served into the net to give Notre Dame the side out. Nike junior Taryn Stephens served four straight points for a 6-4 lead and Notre Dame didn't trail again in that set.
"We had some jitters and the girls wanted to come out and prove themselves," Notre Dame coach Mike Davis said. "We had a bye. We haven't played (for eight days). They were amped up. Once we settled down we played pretty well. We kind of did what we wanted to do. We didn't serve particularly well, but you're going to have that. I thought the girls played good for the first time back in a while."
"We ran off some good serves," Davis added. "I think Gabby (Deery) had six or seven or more on one of her runs and it was just taken care of balls, take good swings and you know we were just a little bit bigger than they were tonight."
In the first set, Deery served 10 straight points, including four aces, to give the Nikes a 20-7 lead. Emily Stutsman served the final two points with Aviana West spiking kills for both points.
Notre Dame gained control of the second set early, despite trailing at 1-0. Deery's kill gave Notre Dame the sideout and Stephens then served seven straight points, including three aces and four more Deery kills. Another Deery kill scored the set point,
The Nikes never trailed in the third set, jumping out to a 4-0 lead. Deery served seven straight points for a 17-5 lead. A Stephens ace scored the match point.
Deery finished with match highs of 16 kills and seven service aces. Stephens had eight kills and six aces. Madalynn Knapp served three aces and West and Maddy Mosena each served two aces. West spiked eight kills. Mosena had 32 assists. Knapp had a team-high seven digs.
Winfield-Mount Union advanced with a 25-20, 25-15, 25-20 home sweep of Wapello. Bradie Buffington led the Wolves' front row with 13 kills and three blocks. Melina Oepping had eight kills and three blocks. Senior setter Keely Malone finished with 23 assists. Lily Freeman had two blocks.
"We have not played Winfield, but we saw them play at the conference tournament," Davis said.
In the bottom bracket of the 1A Region 8 tourney, ninth-ranked Holy Trinity ousted Sigourney, 25-21, 25-9, 25-17, and WACO swept North Mahaska, 25-17, 25-13, 25-13. WACO and Holy Trinity face off in Monday's 7 p.m. semifinal at Fort Madison. The regional championship match is scheduled for Oct. 26. That winner advances to the state tournament.