Congratulations to the following students who were selected for the Mt. Pleasant Junior High Honor Band: 8th graders: Patrick Morgan and Adele Andreucccetti, 7th grader Kiefer Lachnitt, and 6th graders Mathias Thompson, Matthew Oleson, and Meredith Willson! They will rehearse with other area students on April 1 and present a concert at 4:30 that day.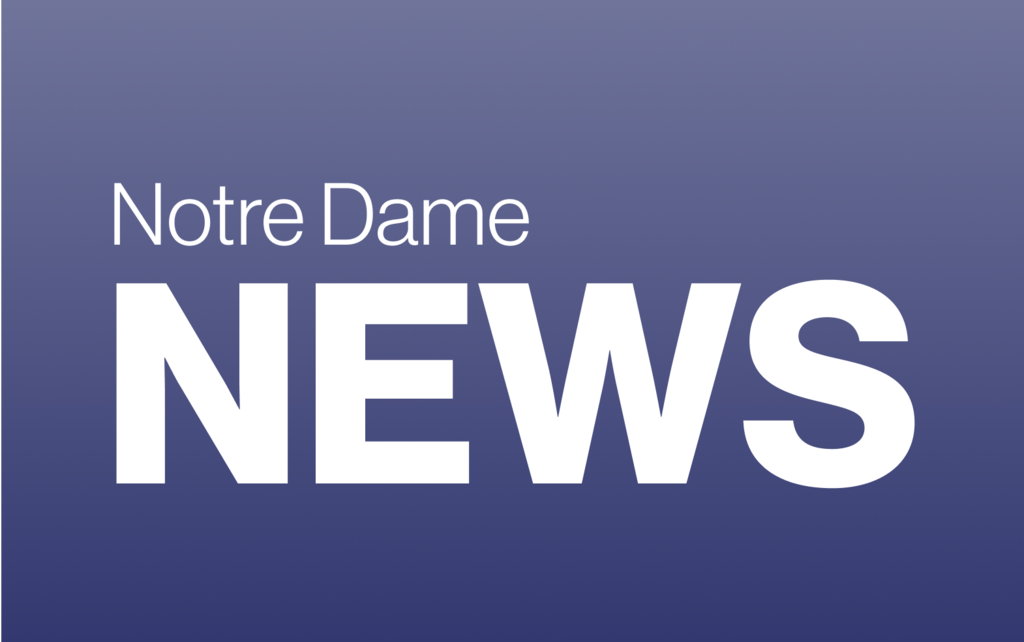 We are still in need of volunteers at Jazz Night this Friday! Please contact
angie.prottsman@bnotredame.org
if you can lend a hand. Shifts that need to be filled are: 1 worker for pre-sold tables 5:45 to 7 pm, and 2 workers during intermission in the concessions.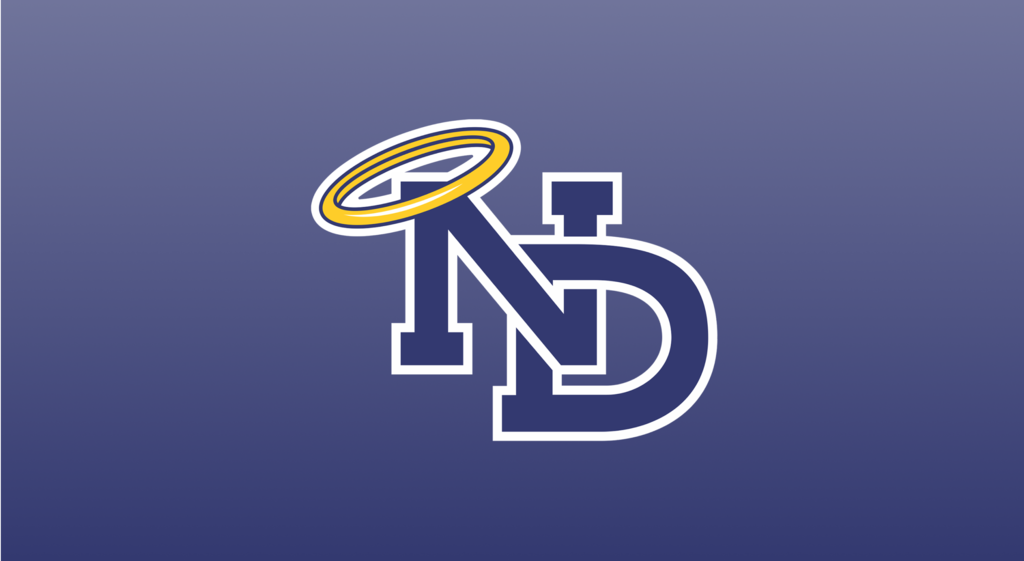 Today at 2:45 at Father Minnett Gym! We are recognizing out NDWB Wrestling team for all of their accomplishment as a team and individual throughout the season and state! Come Join in Celebrating All of their Hard Work this 2022-23 Season!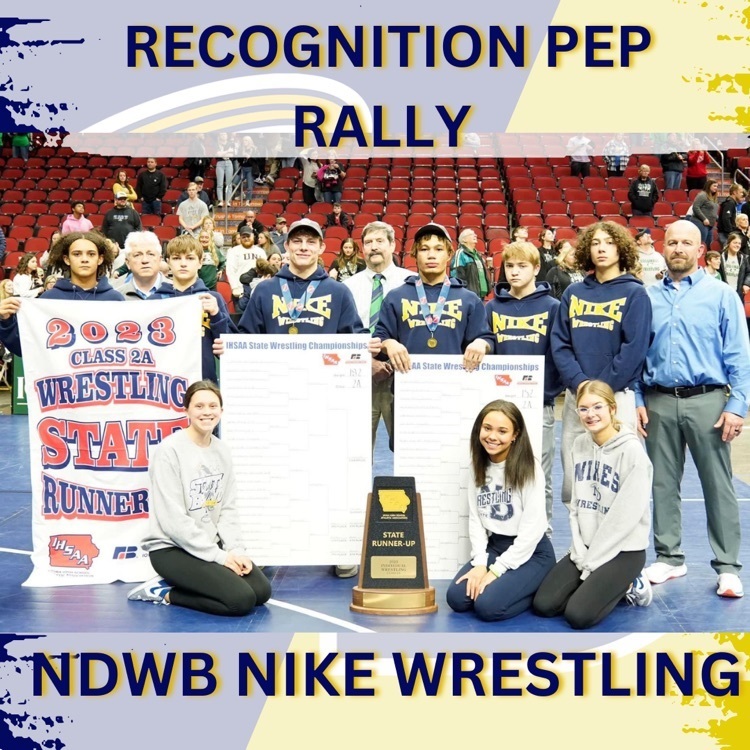 Attention! We have the following coaching positions open! A letter of interest in the position along with a coach authorization is required. Boys Tennis - Girls Tennis please contact Ashley Iehl @319-754-8431 ext 362 for more information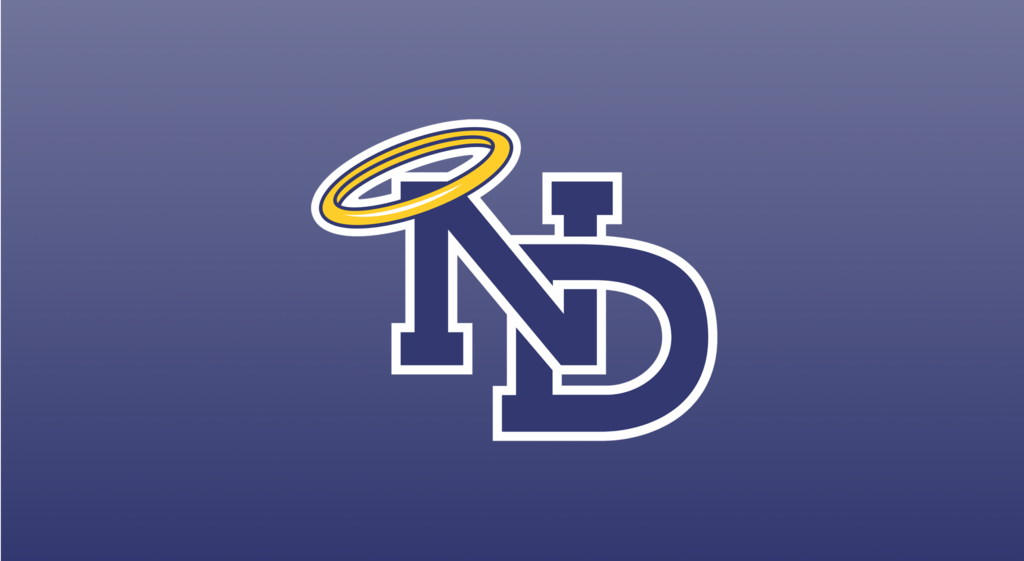 Notre Dame Preschool & Kindergarten Round-Up It's time for Burlington Notre Dame Preschool & Kindergarten round-up! Come and see why your child will be looking forward to going to school! Notre Dame features Faith based learning with small class sizes. Burlington Notre Dame, inspiring the mind..... engaging the heart! When: Preschool on March 2, Kindergarten on March 9, from 6 - 7 PM Where: Burlington Notre Dame Elementary School, 700 S. Roosevelt Ave For More Information: Angie Prottsman , 319-754-8431 ext. 388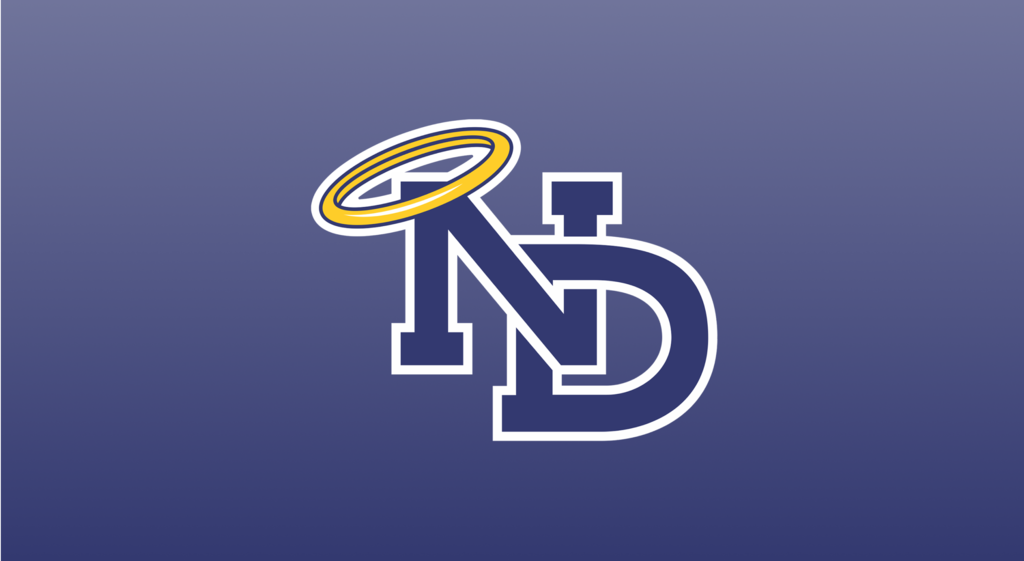 🚨 URGENT!!🚨 Notre Dame Boys Basketball has been postponed until tomorrow 2/17. Order of events: Girls will play at 6 pm Boys at 8. ‼️ At the conclusion of the girls game everyone will be asked to leave the big gym and if you are staying for the girls game to please enter the little gym and wait to scan your tickets. ‼️ We apologize for the inconvenience of leaving the gym, but this will be treated like 2 separate events and both tickets WILL need to be purchased. I will post the links below for tickets. If you have already purchased your tickets they will be honored. Boys:
https://www.iahsaa.org/tickets/
Girls:
https://tickets.gobound.com/tickets/events/h20230201060224496aa6a69479c9643/checkout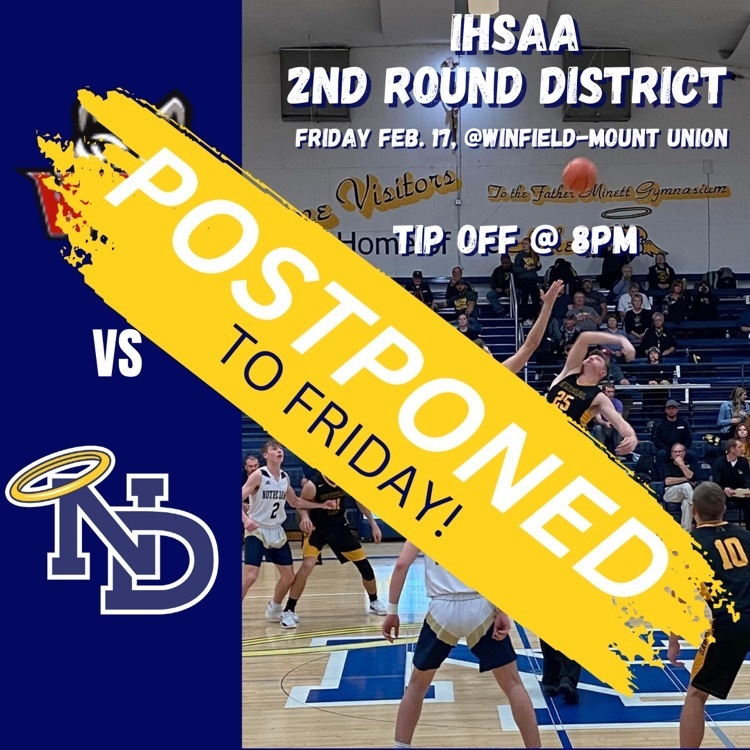 school or Daycare are canceled for today

Good luck to our wrestlers at The State tournament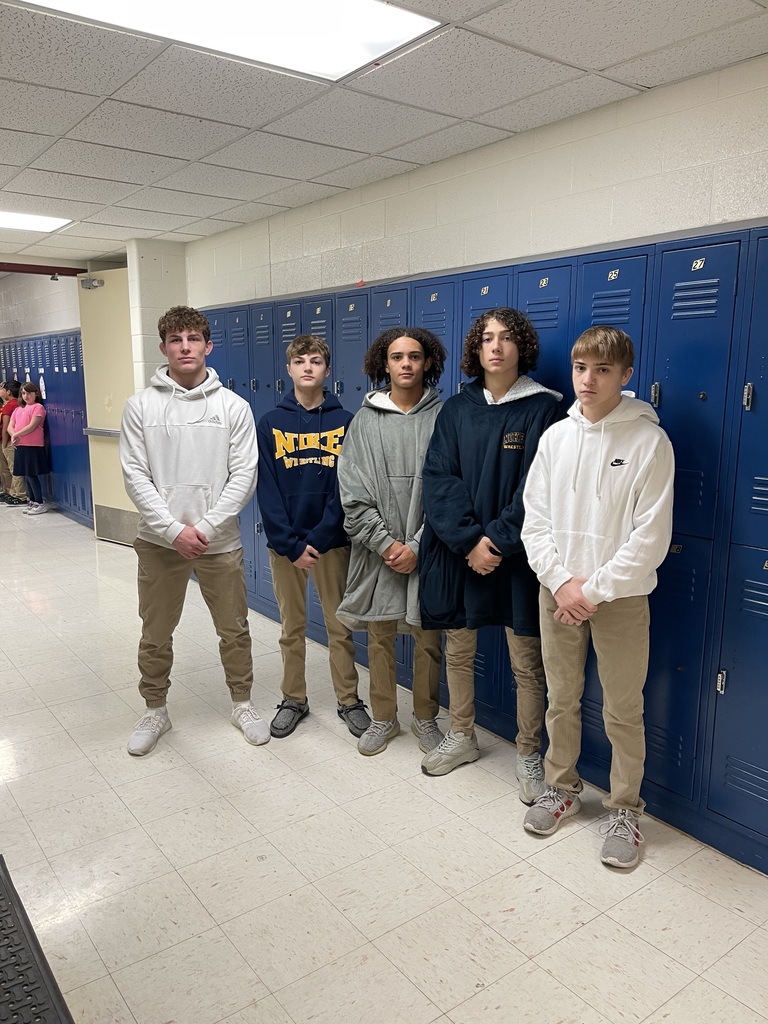 We have the results for the Optimist Club's Essay Scholarship Competition. The first place winner is senior Brayden Butler. Brayden will receive a $300 scholarship, and his entry will advance to the district competition where he has the chance to win a $2500 scholarship. This year's topic was, "Who Is an Everyday Hero that Brings Out the Optimism in You?" Congratulations, Brayden!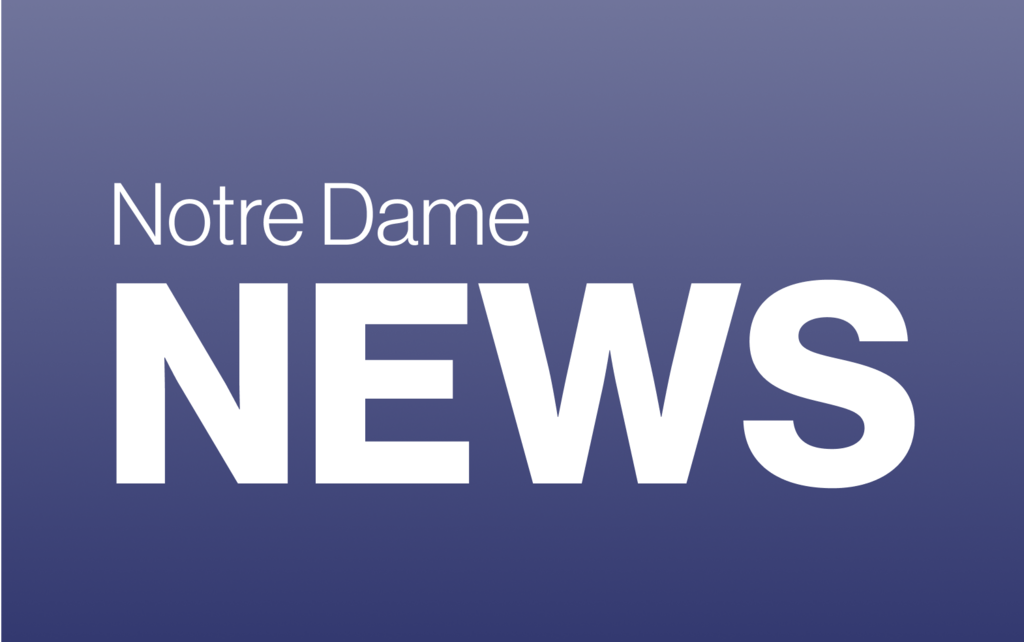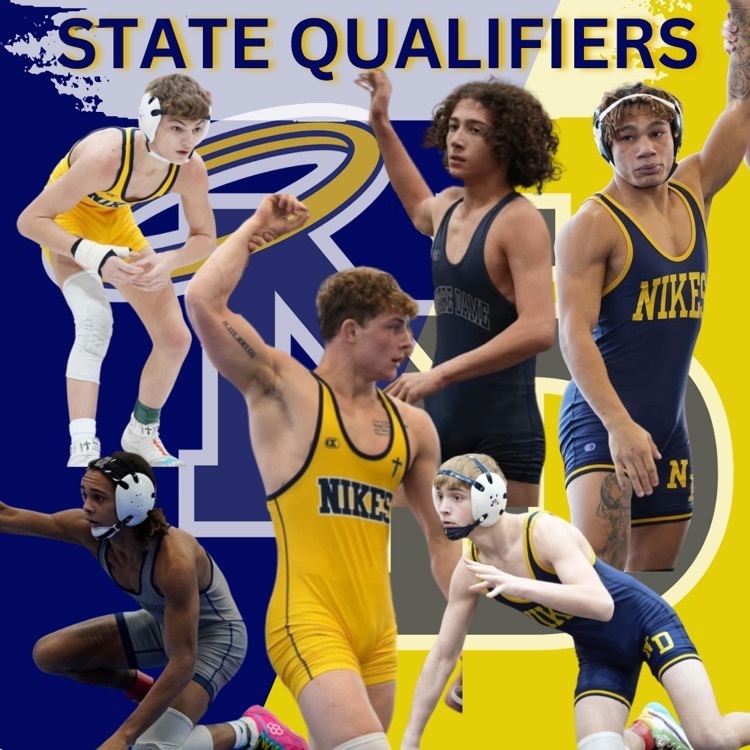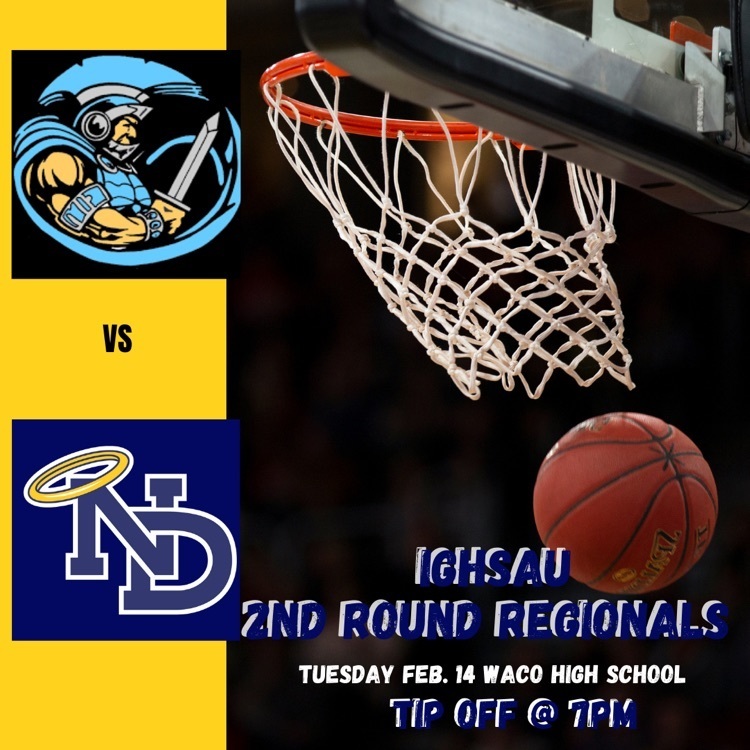 Monday Night Post Season start for our Nikes as we host Holy Trinity in 1st Round of Districts! If you haven't done so already go out and get your tickets! Let's pack the gym with Blue and Gold!
https://www.iahsaa.org/tickets/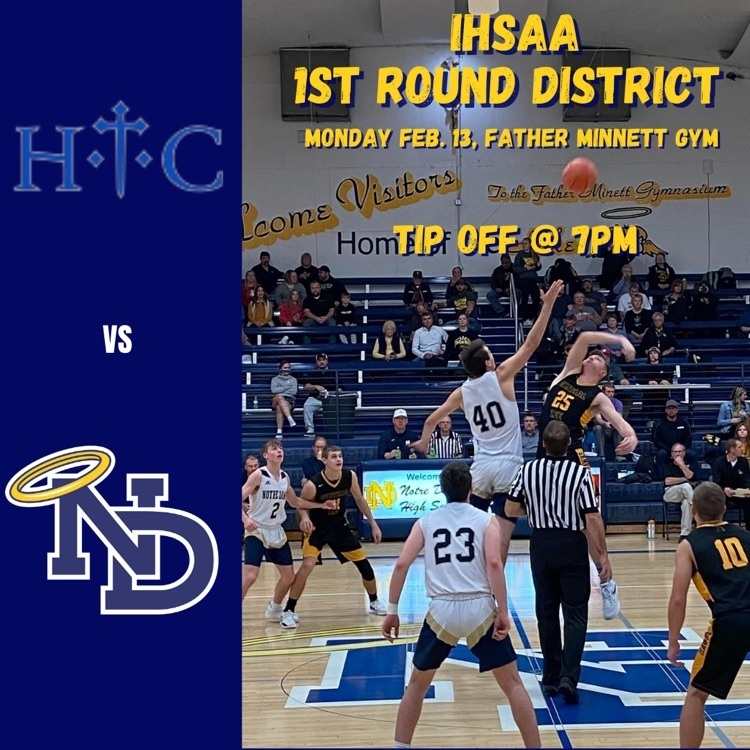 2023 NIKE WRESTLING DISTRICT PLACE RESULT! 106 CARTER WEST 1st 113 KAEL COOK 2nd 120 CJ DAVIS 2nd 126 KAIDEN DIETZENBACH 1st 132 COLE MINCER 4th 152 ISAIAH FENTON 1st 160 LYBLIE CHRISTOFFERSON 3rd 182 CJ DAVIS 1st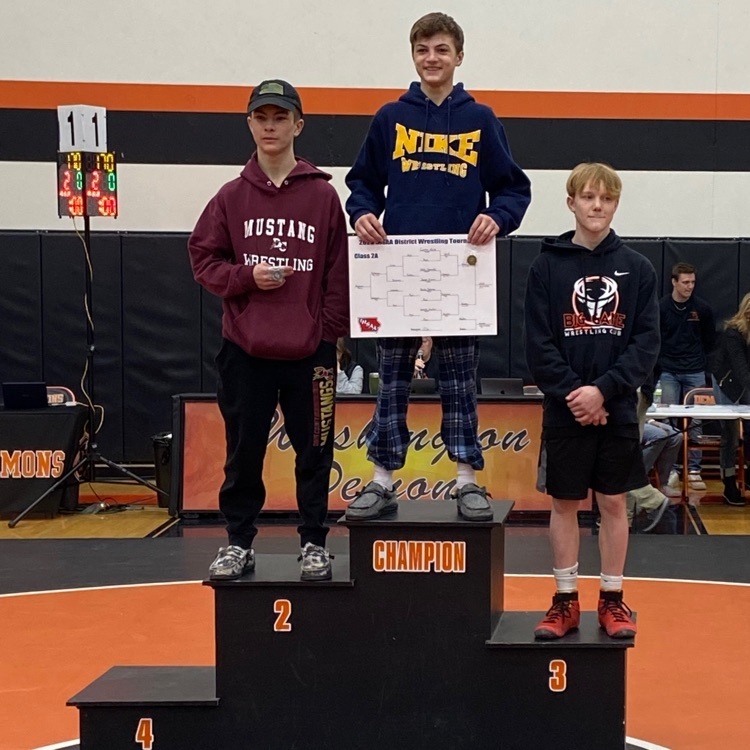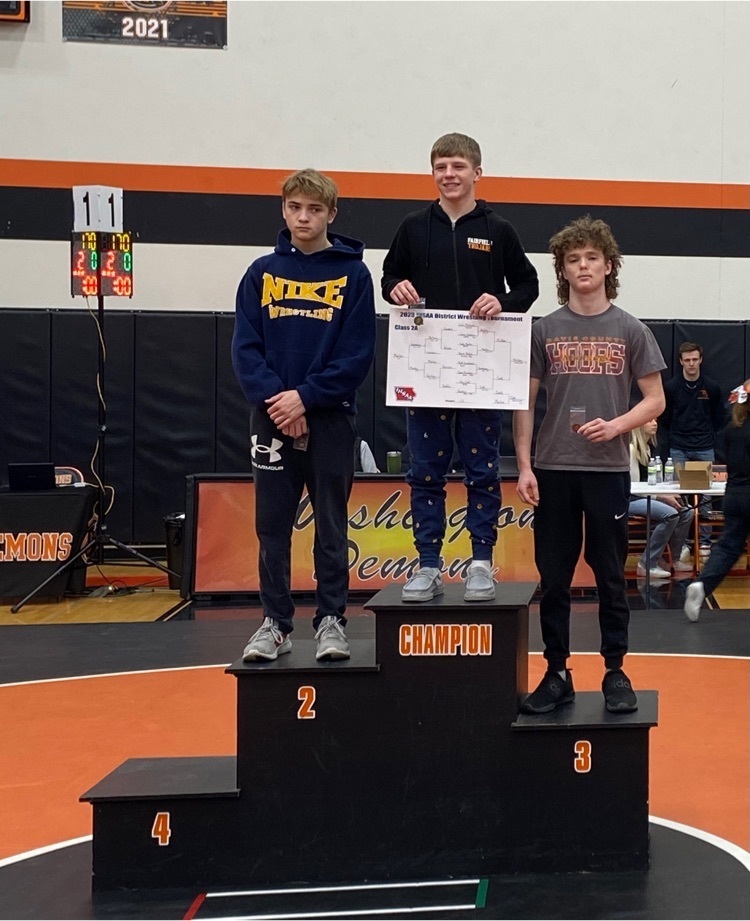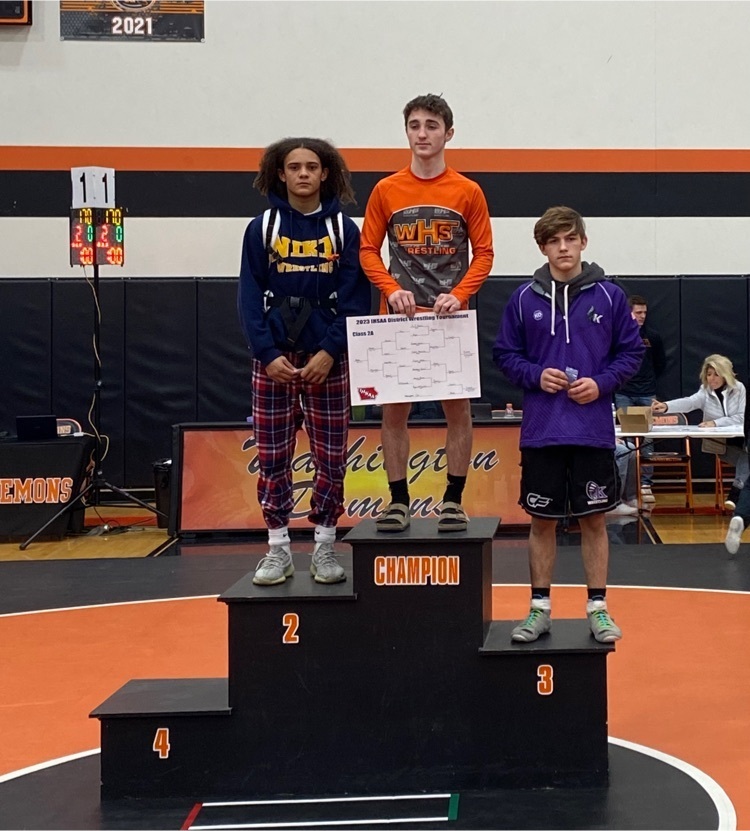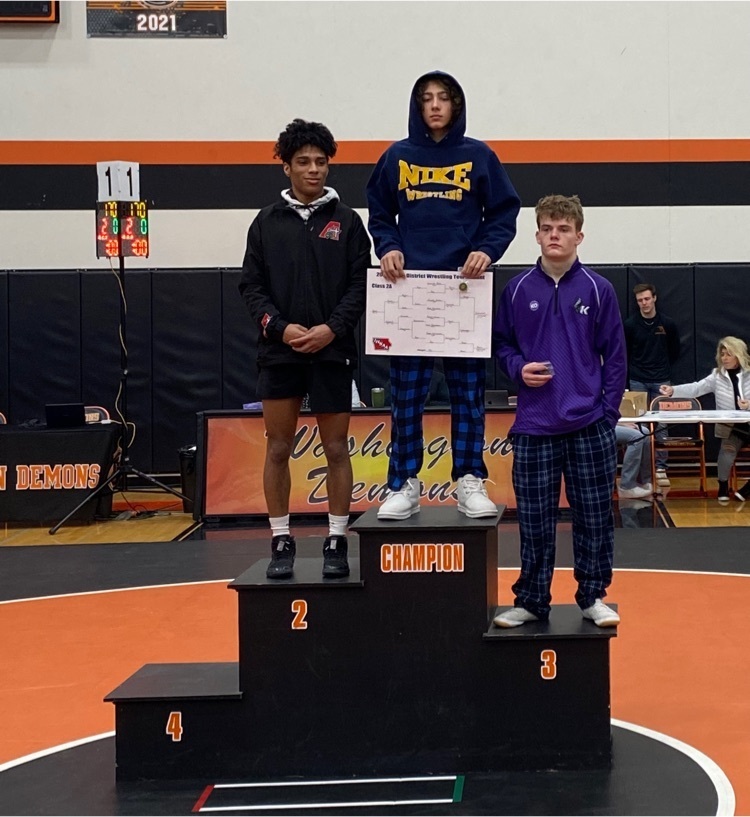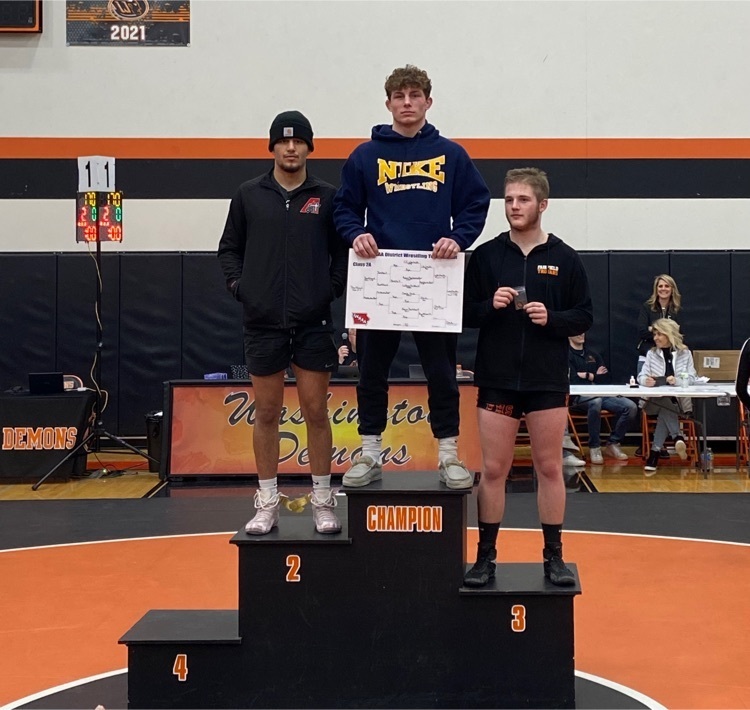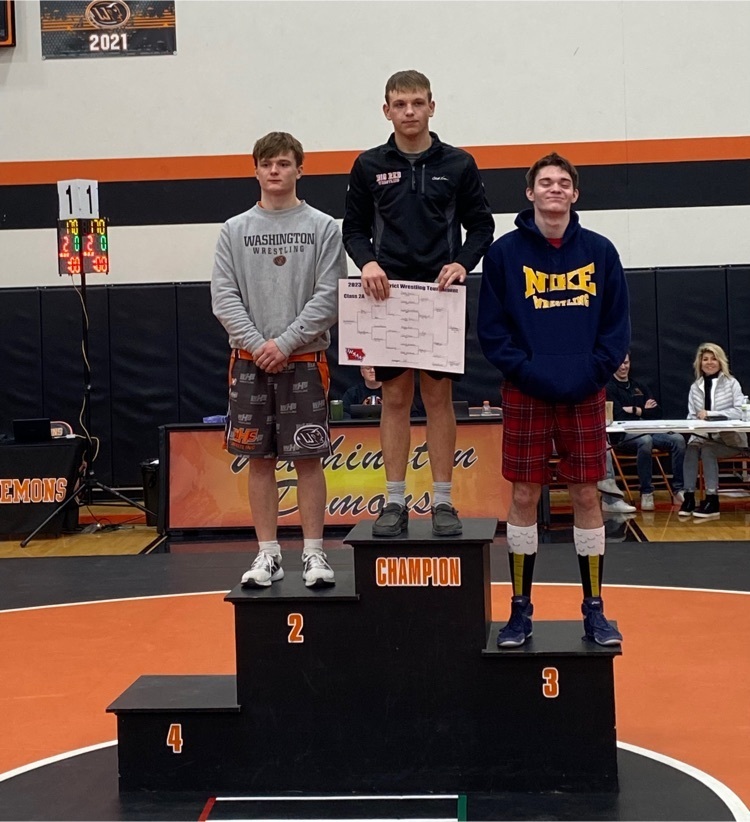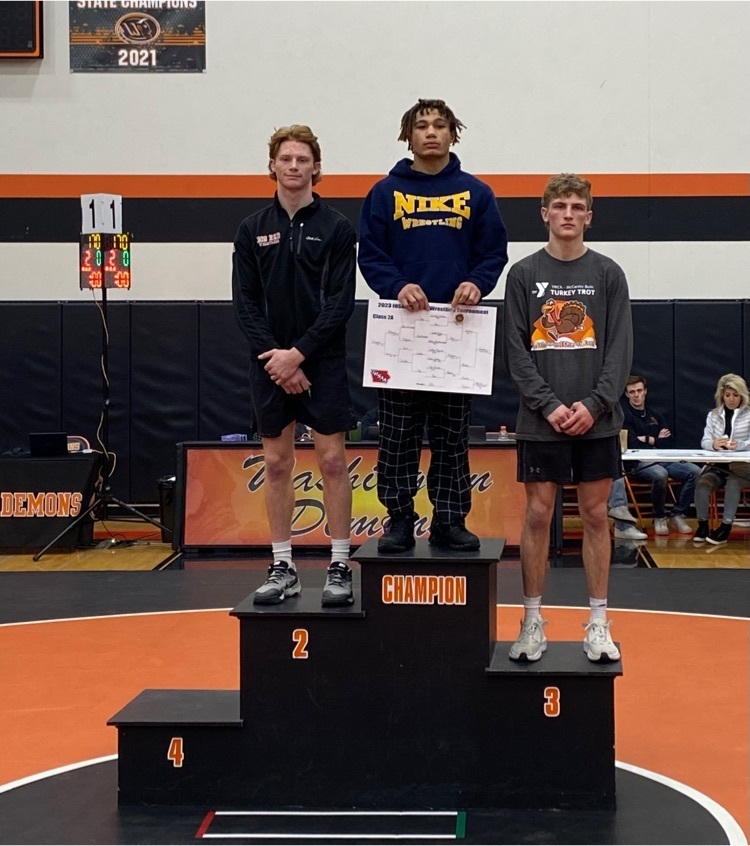 NDWB NIKES ADVANCE 6 WRESTLER TO STATE NEXT WEEK! CONGRATULATIONS TO THE FOLLOWING 2023 STATE QUALIFIERS: 106 CARTER WEST 113 KAEL COOK 120 CJ DAVIS 126 KAIDEN DIETZENBACH 152 ISAIAH FENTON 182 CJ WALRATH LET'S GO NIKES!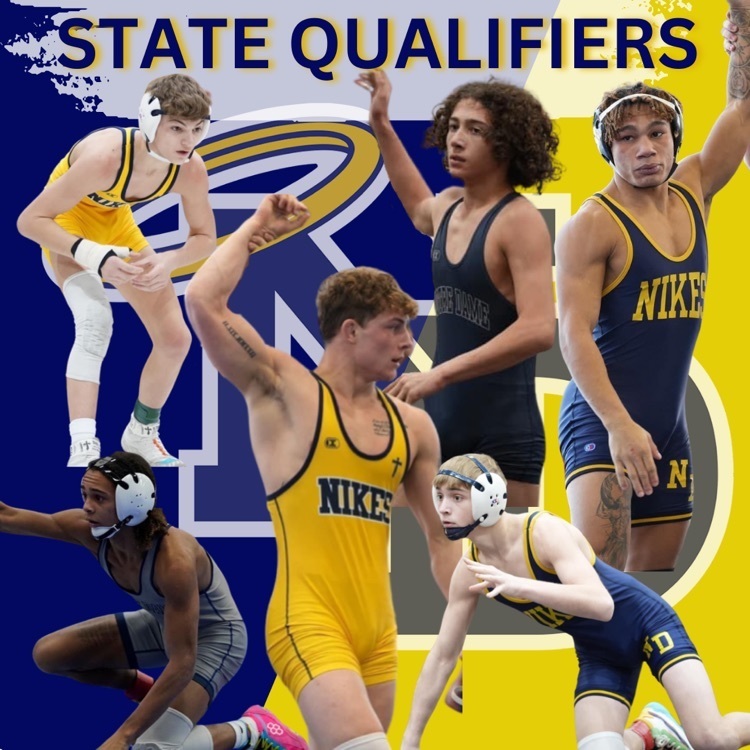 Seniors and parents of seniors: Next Wednesday, February 15th from 3-6pm at the SCC Library FAFSA Night will take place. Students and parents should bring: Social Security number, driver's license number, and date of birth 2021 federal and state tax returns W-2 forms Current bank statements/investment records Records of untaxed income received last year A-Number if not U.S. citizen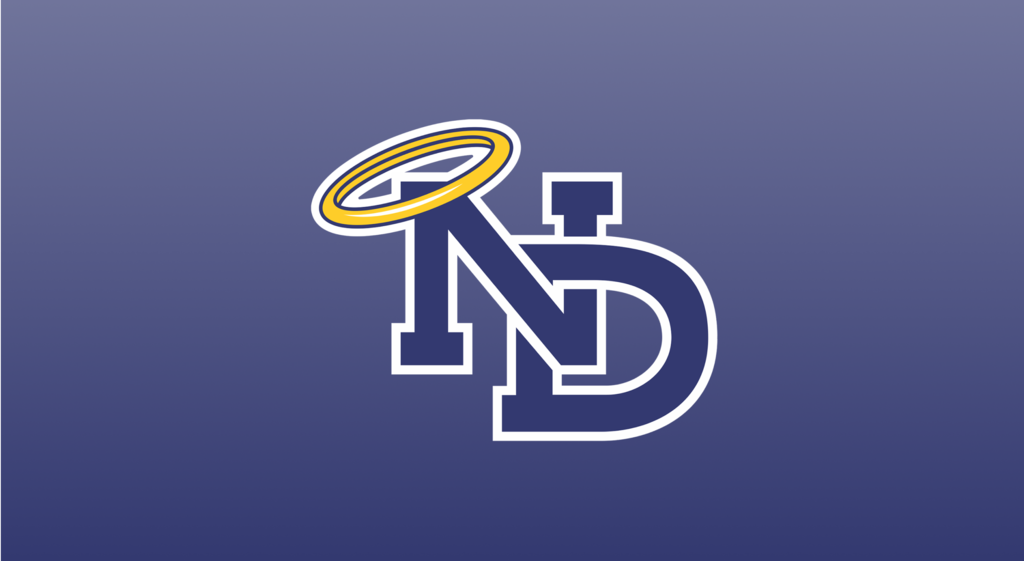 Elise Oleson signs to play softball at IWU! Congrats to Elise and family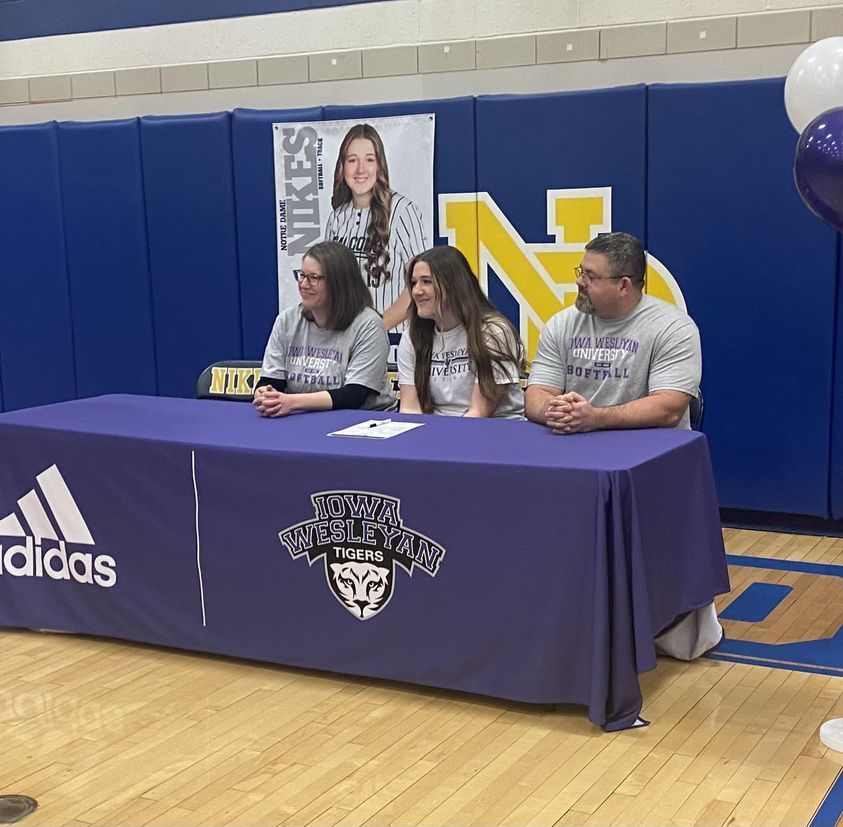 Despite Mrs. Brent's best efforts ...Staff could not make the ND at half court legible! Although we mostly stayed within the lines. Fun times had by all for Catholic Schools week!
Saturday NDWB Wrestling head to Washington HS for Districts! Come out and support out Nikes in qualifying for the State Tournament next week! If haven't done so get your tickets now!
https://www.iahsaa.org/tickets/