We have a trip to Manzanillo Mexico for up to 12 guests up for our God's Portion Day ! Stay 7 nights at Castillo Del Mar a private luxury home with a house Manager, personal chef, and more. Private Beach and pool! 10,000 sq ft residence in gated community with 24/7 security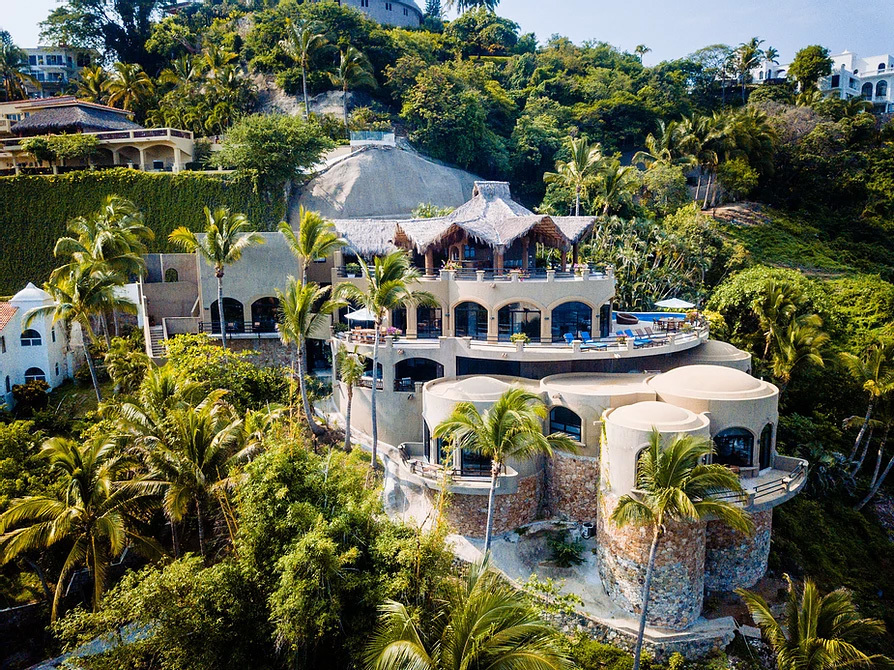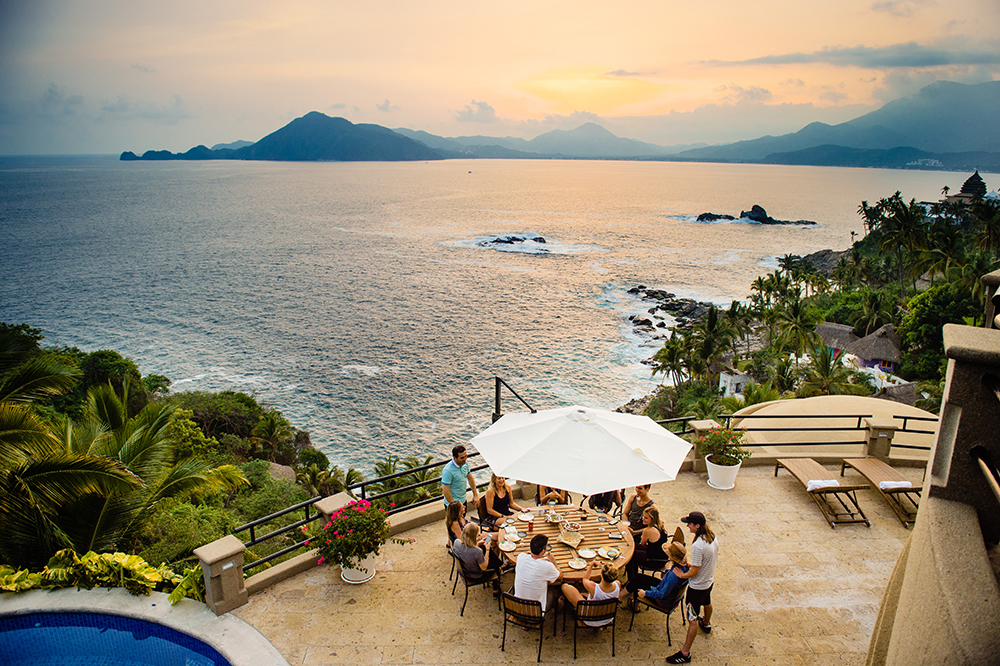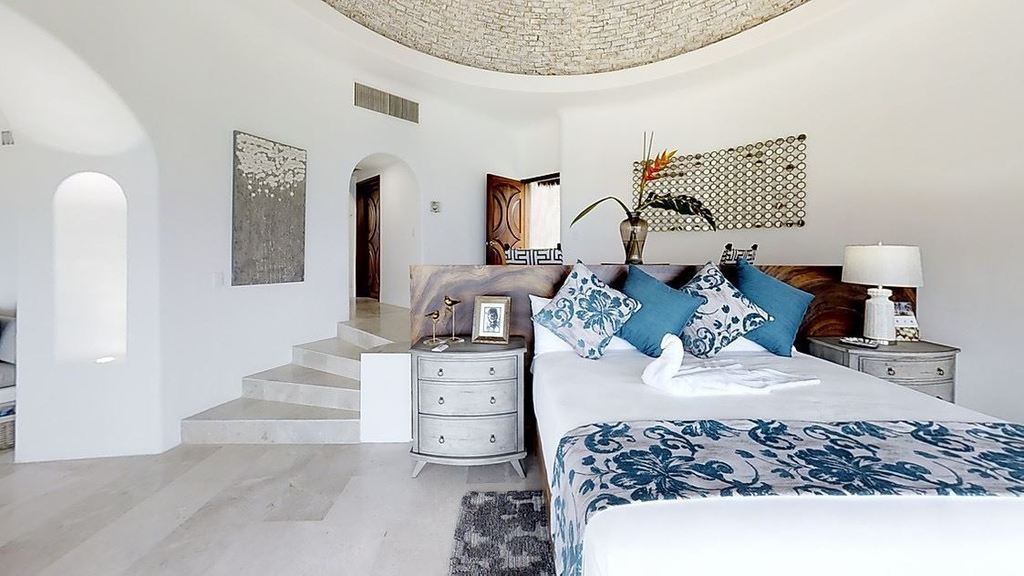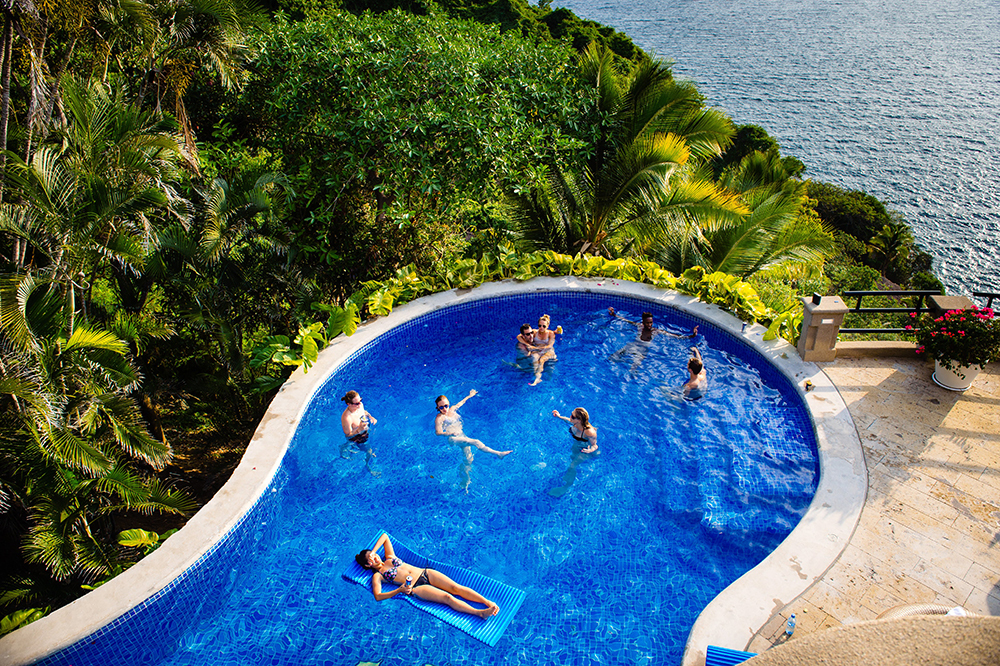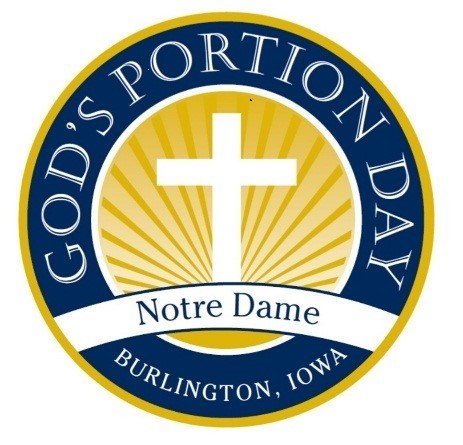 We have trips to Manzanillo Mexico for God's Portion Day this year! A 7 day stay at Casa de Sophia private luxury home for up to 8 guests! House manager, Personal Chef , private beach and pool .Gated Community with 24 hr security . Good for two years! God's Portion Day is Sunday!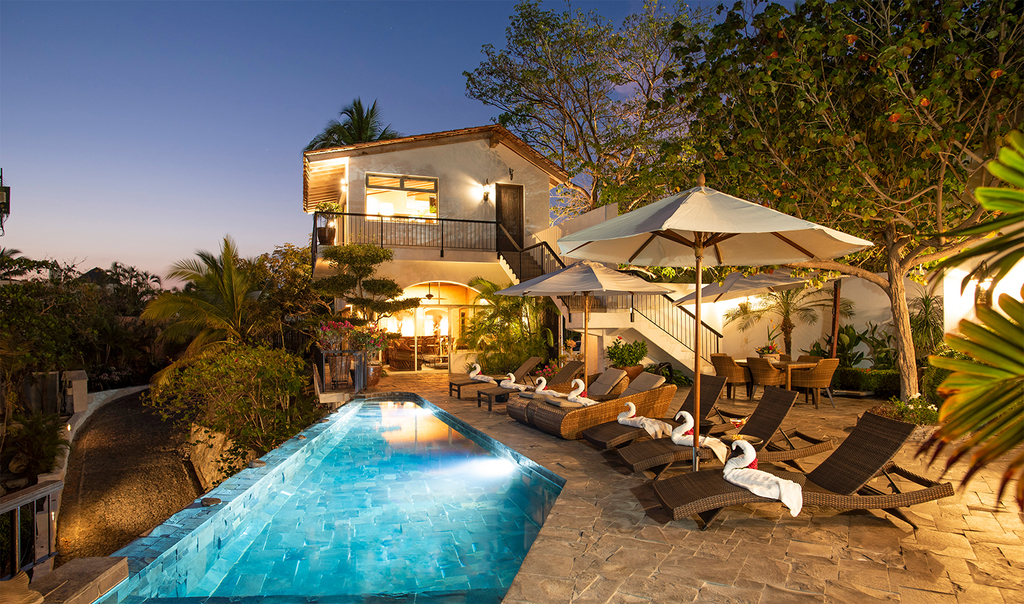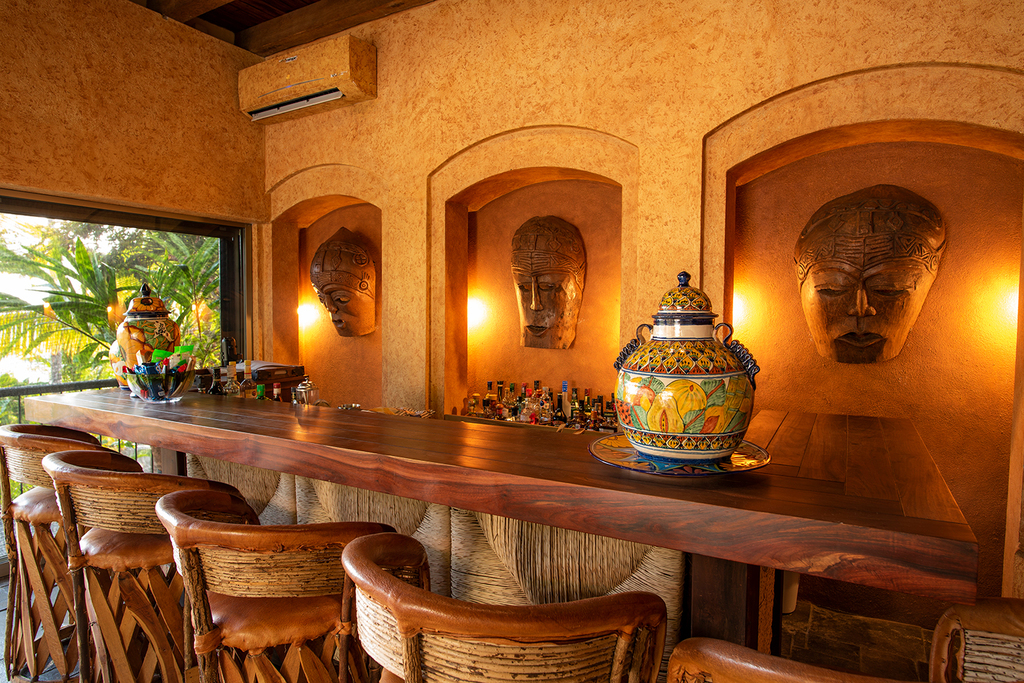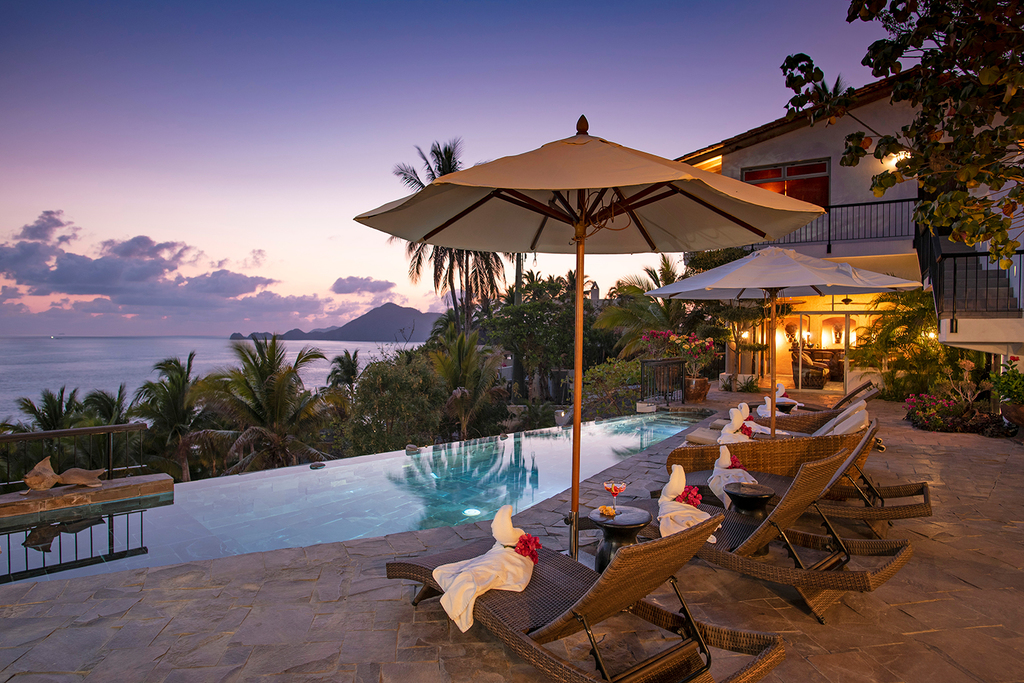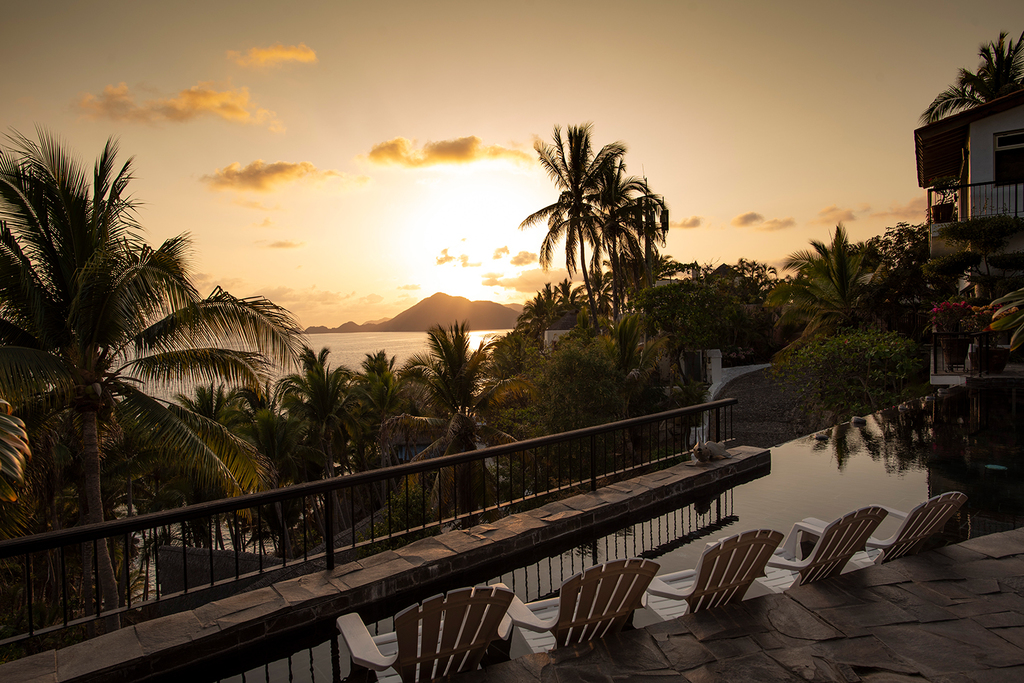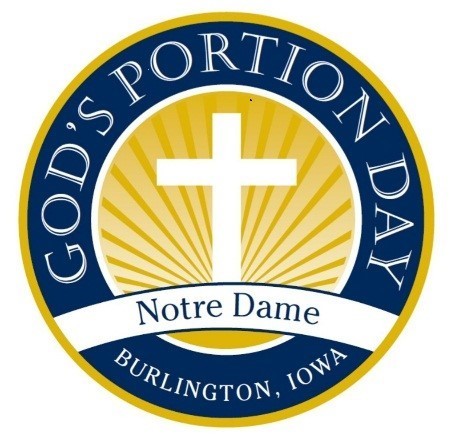 God's Portion Day is November 20th . Doors open at noon for Registration, Silent auction and Live auction Preview! Great holiday gift items throughout the auctions! Thank you to our Major Sponsors Menke CPA and Reid Landscaping & Turf. Special Thanks to Steffes auction Service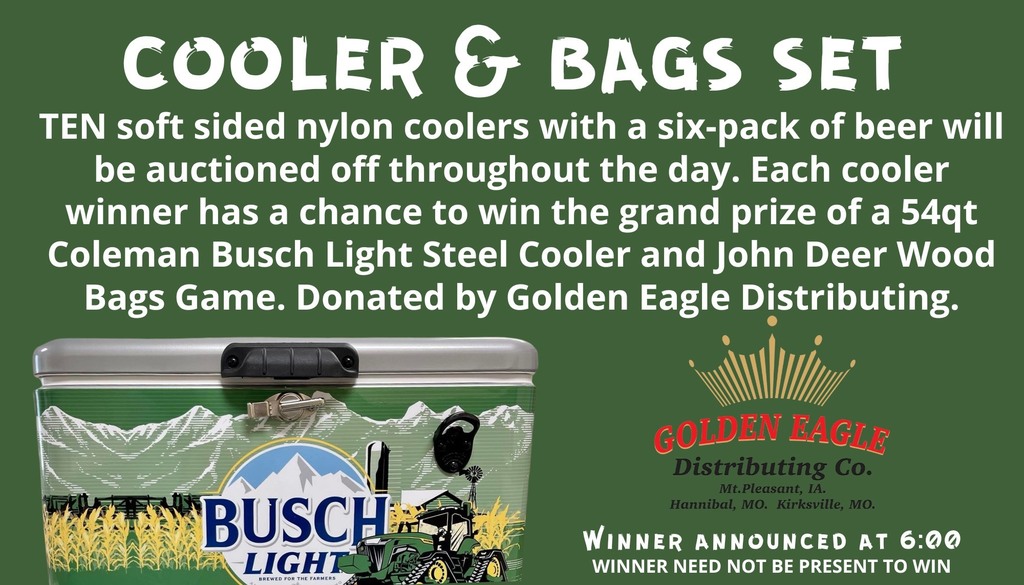 Back by Popular demand! Blackstone grill, with accessories, beer and 5 gallon bucket, and 2 delicious fareway Meat bundles !!!!! Man-o-man!!!! Sunday November 20th God's Portion Day starting at 12 with registration, silent auction, and preview!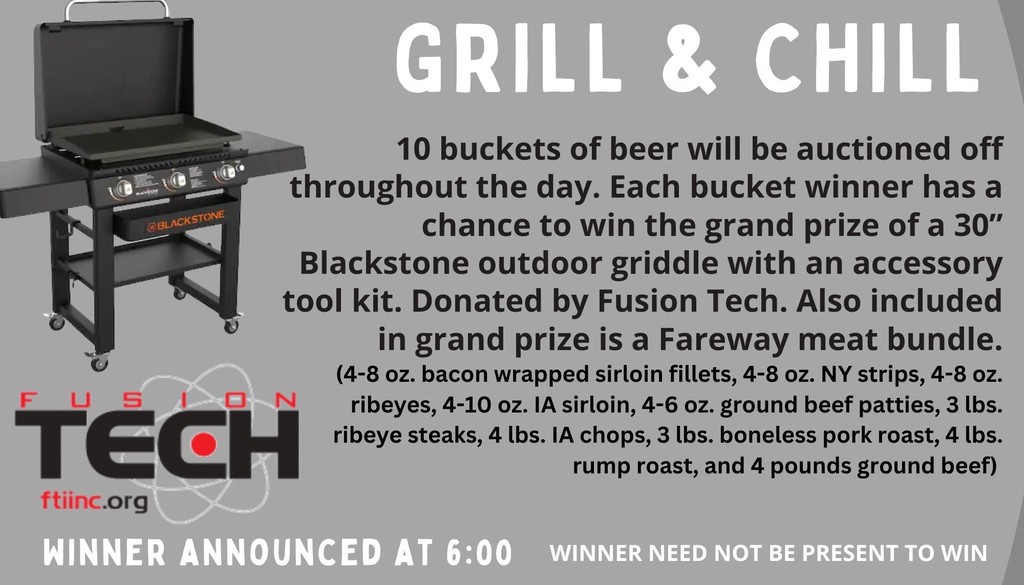 Want a Sony PS5 but can't find one? Here's your chance to win the "2022 hard to get Christmas Item"!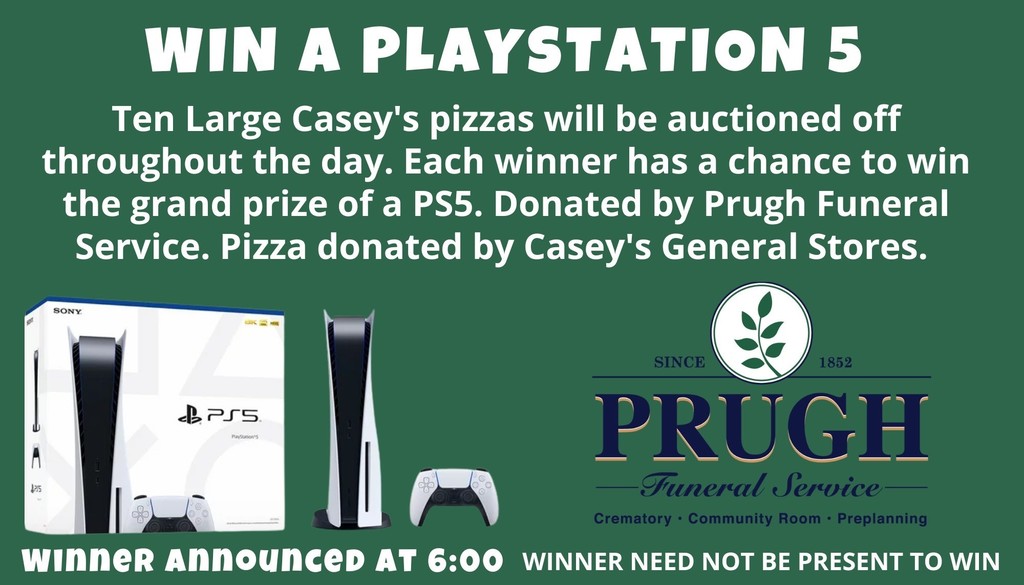 ND Pre-K 4 yr, Pre-K 3yr, and ND daycare kids have us in the Thanksgiving Spirit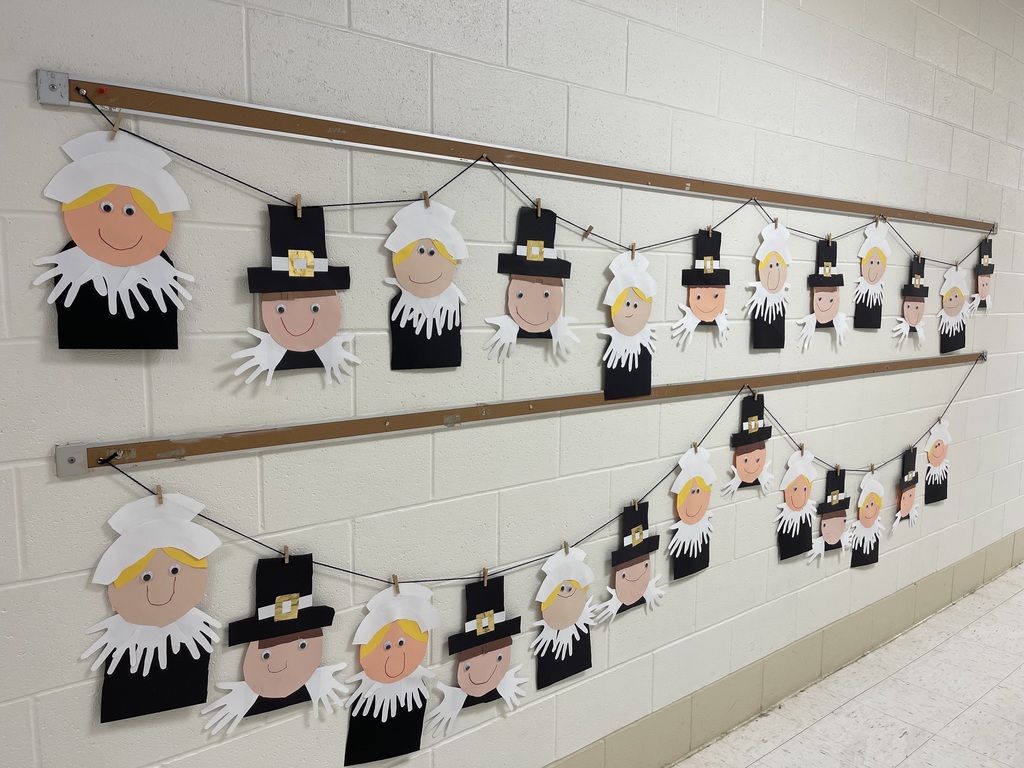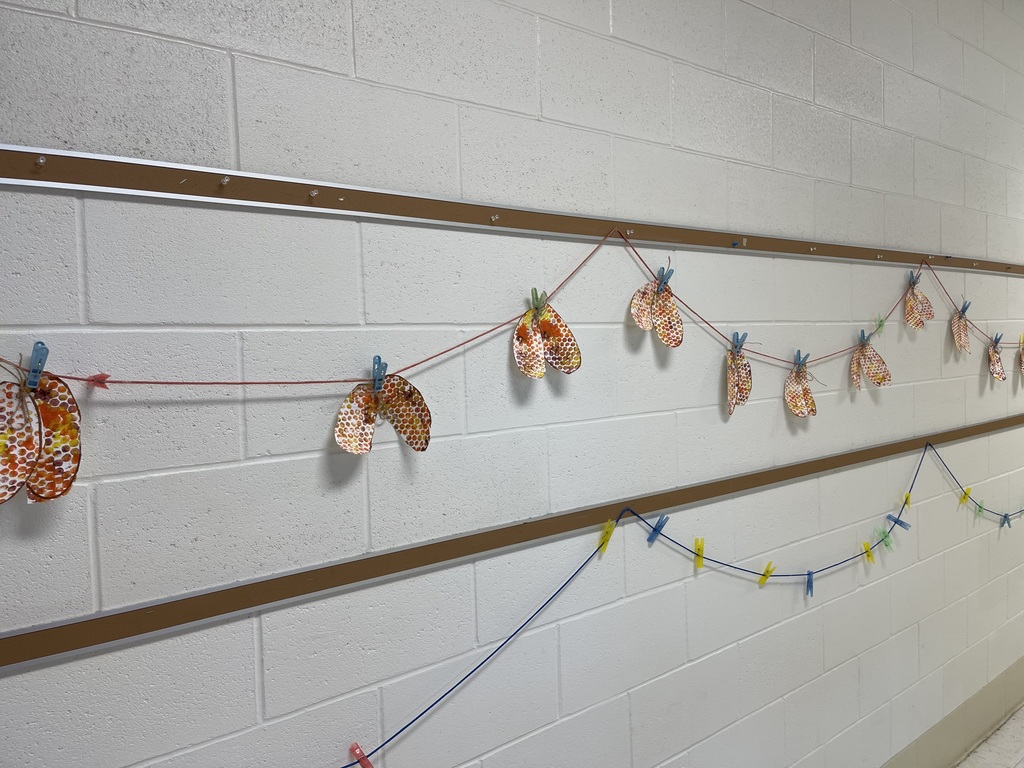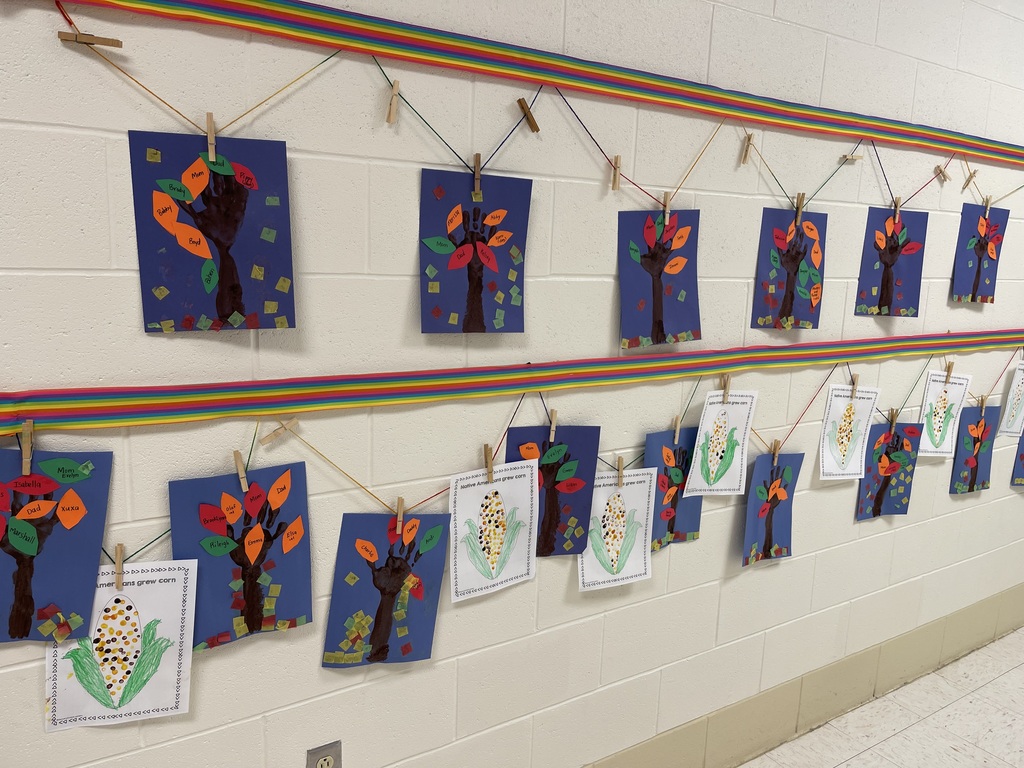 Cemetery visit Photos pt. 2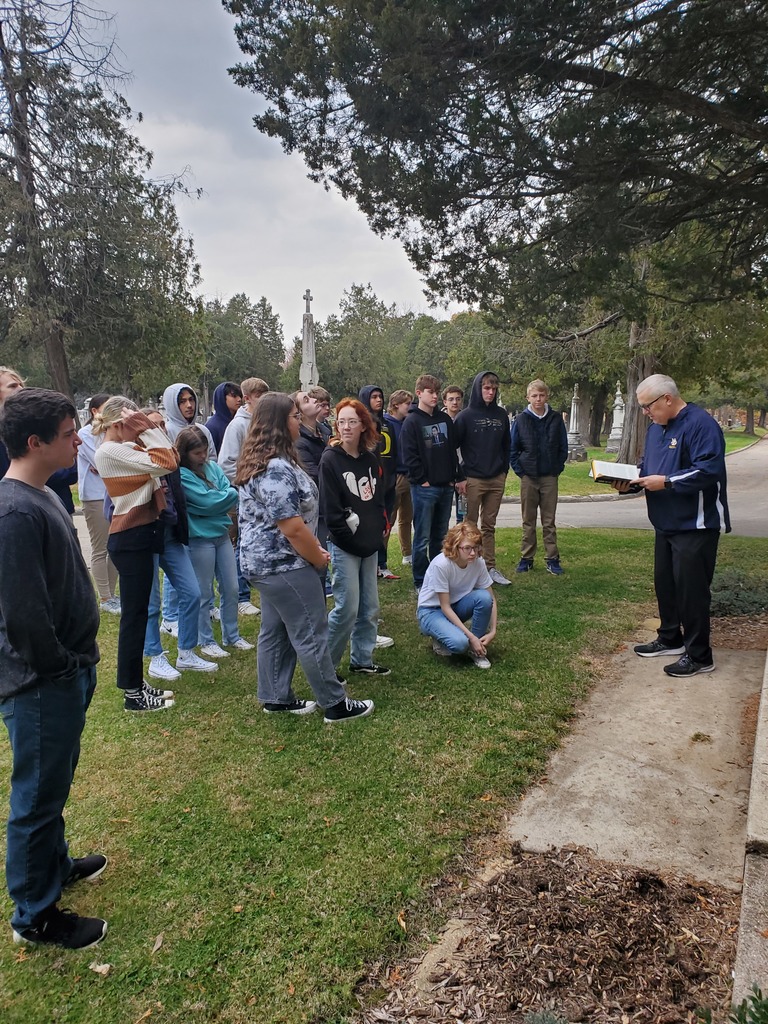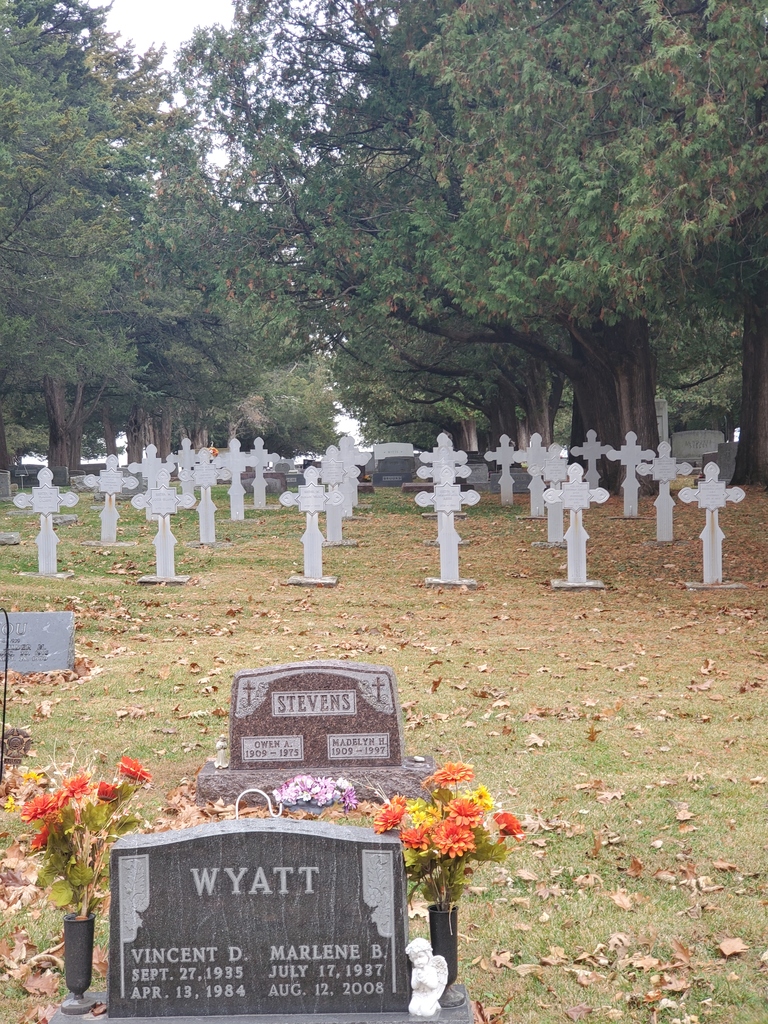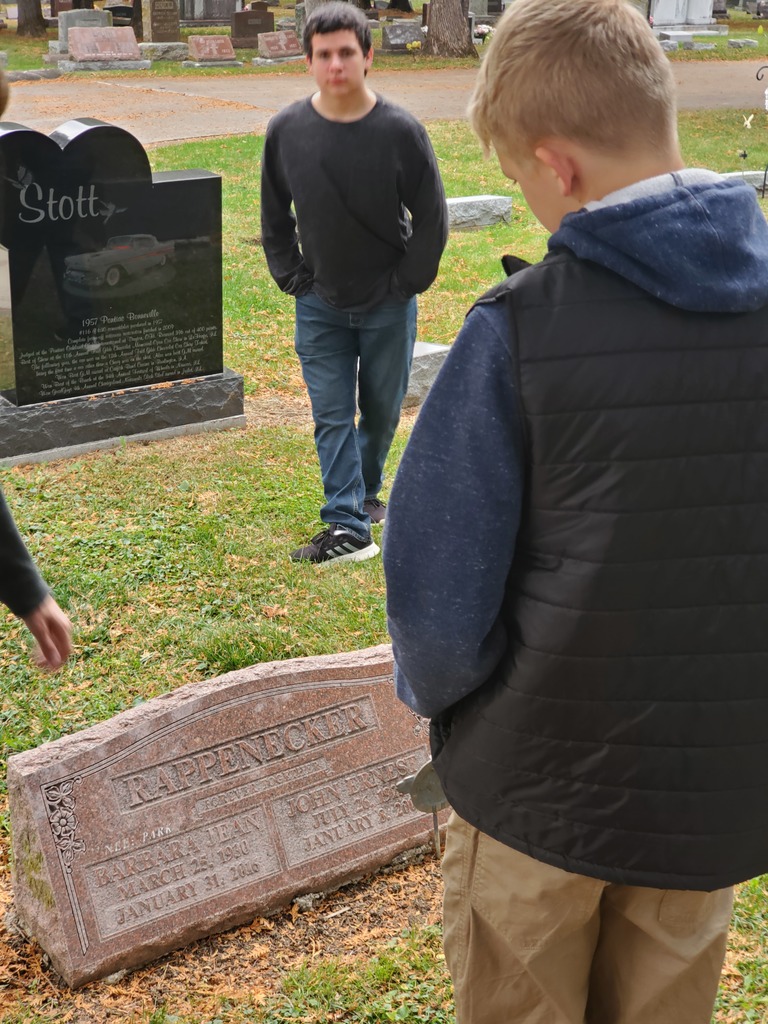 The sophomores took a trip to the peaceful and beautifully maintained Sacred Heart Cemetery on Friday, Nov 4. November is the month the Church gives us to specifically pray for the dead. As the Church Militant here on earth it is our duty and honor to pray for the Church Suffering in Purgatory. Father Marty talked about God breathing life into Adam's nostrils... giving him an eternal soul. He gave the students a tour of the grounds and led then in prayer for many buried there. The sophomores placed flowers on gravestones and looked for some of their relatives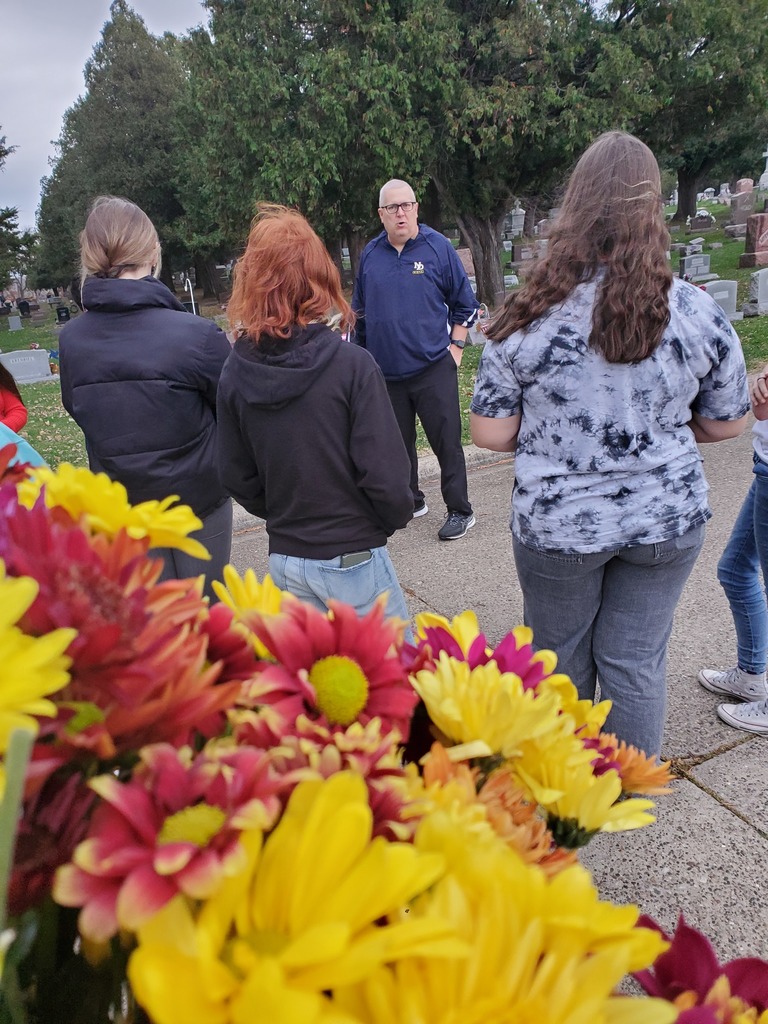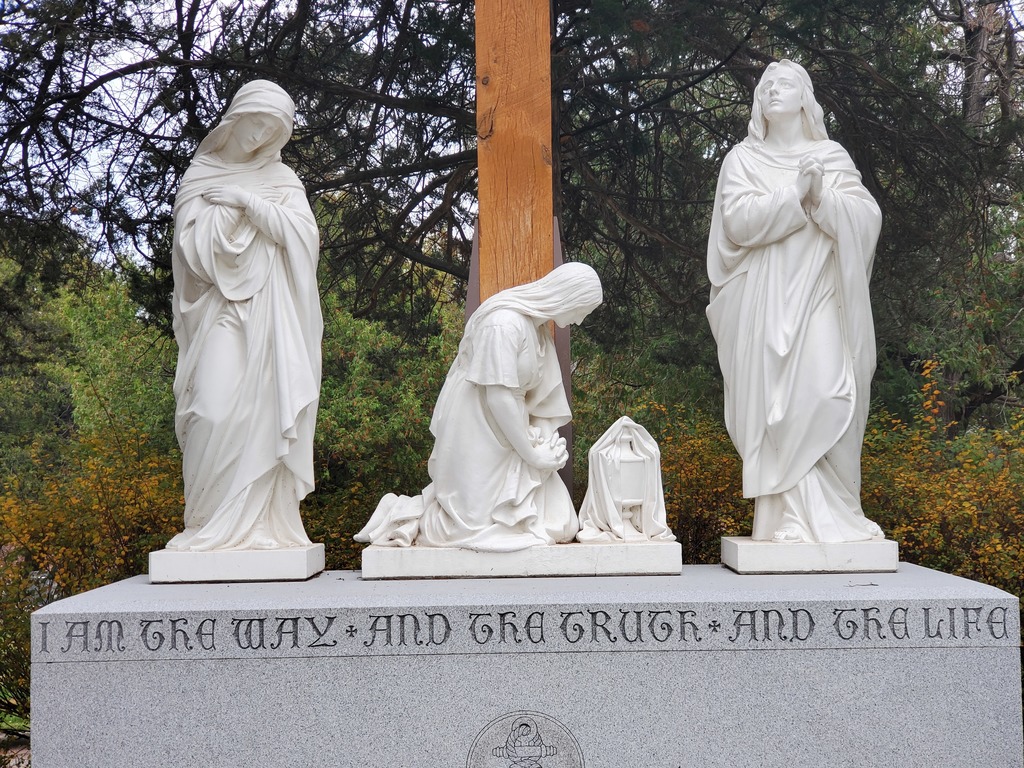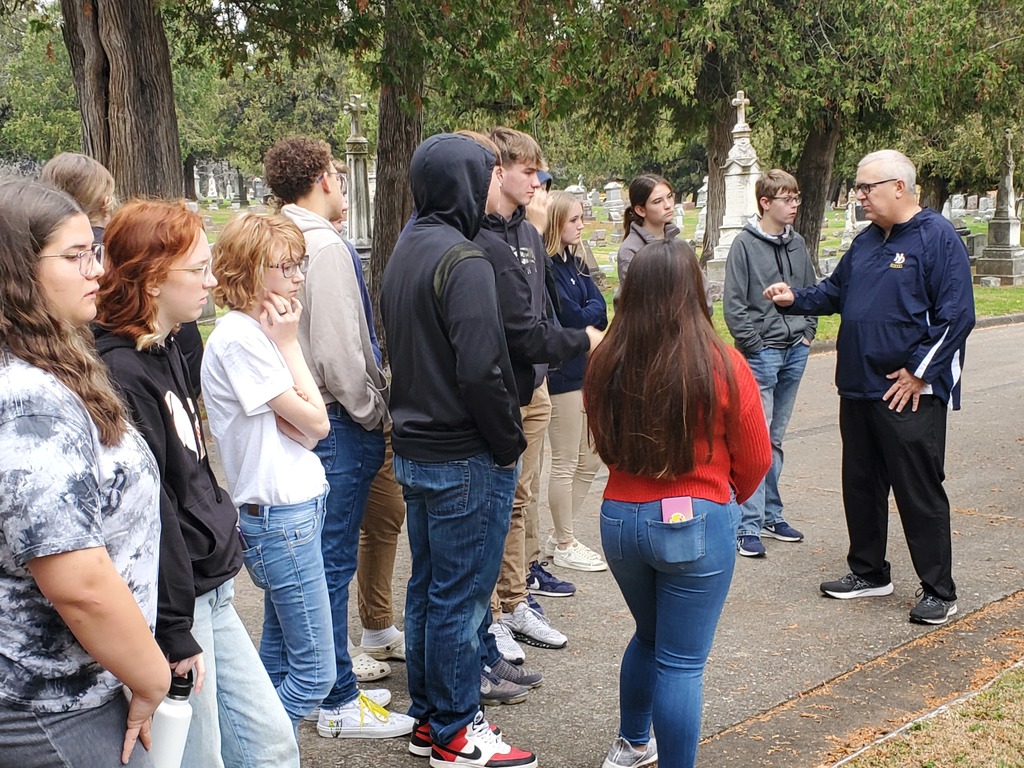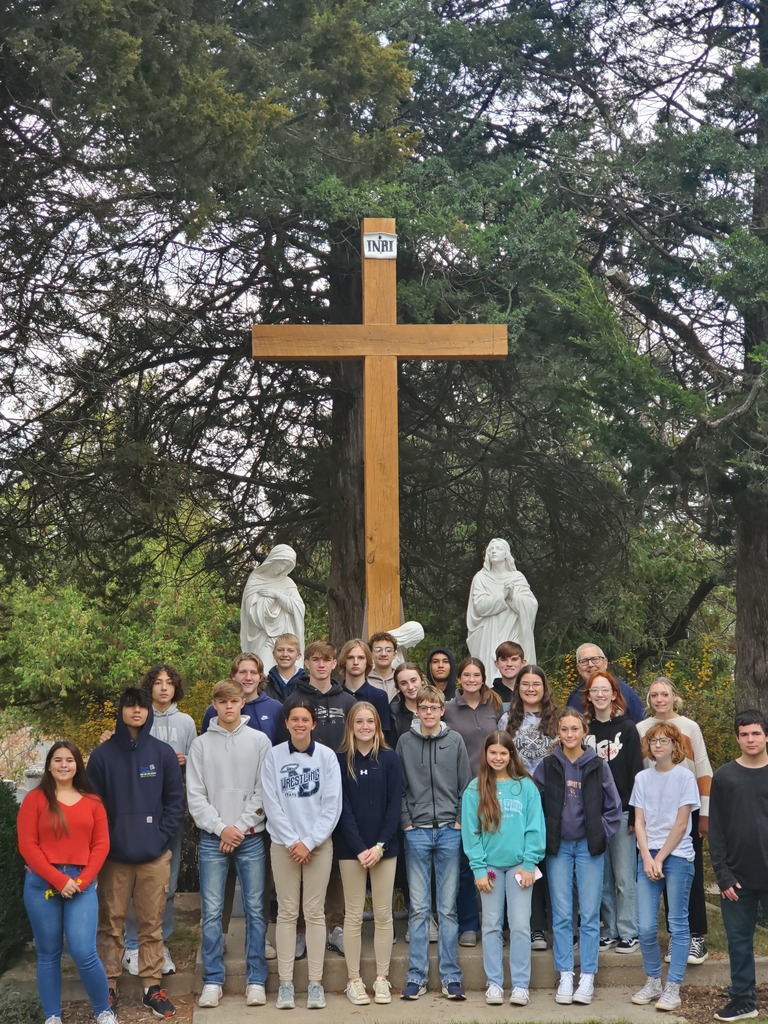 Here is one of the fun raffles that will be featured at this year's God's Portion Day benefit auction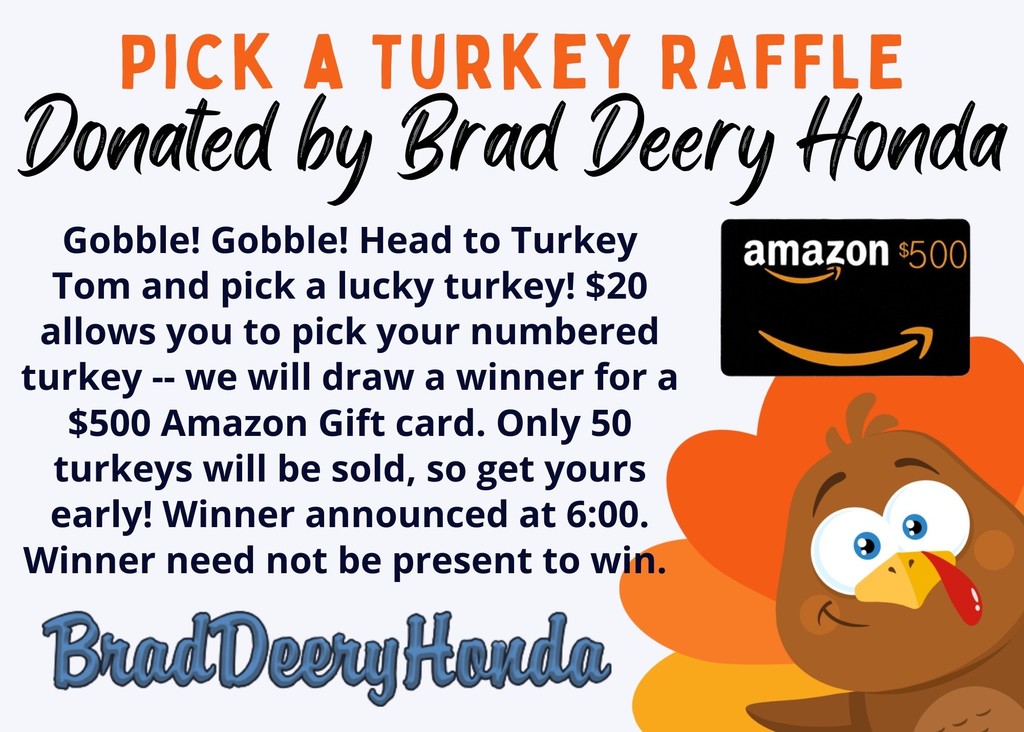 Dear Notre Dame students and families, At this time of year, we all start to think about Christmas gifts and celebrations; however, there are many children in our community who are not as fortunate as we are. The Notre Dame students would like to help those kids by raising money so that their holiday will also be special. Starting on Tuesday, November 8, we will be collecting donations for the Angel Tree Program that is sponsored by the Salvation Army. Each of the fourteen homerooms at the middle school and high school will be raising funds. We are asking for a donation of five or more dollars per person. As a bonus, whichever classroom raises the most money will receive a donated pizza party! If you are willing to help our cause, please bring your contributions to your homeroom teacher or send it to the Notre Dame office by Wednesday, November 30. Thank you for your generosity, and God bless! Sincerely, Notre Dame Leo Club members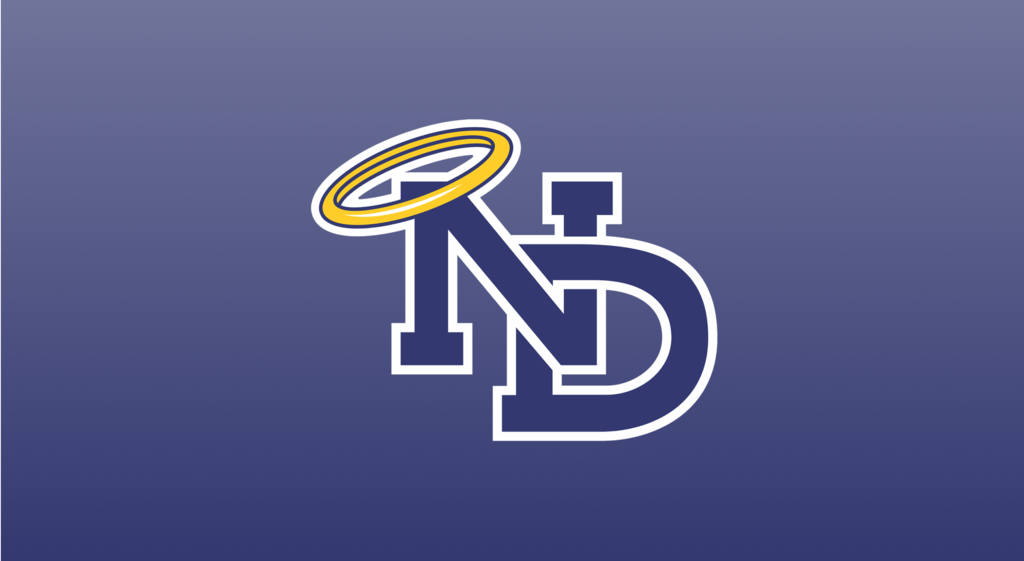 A vendor Blender in time for Christmas! Buy some gifts and support ND Girls Wrestling

BND elementary did a clothing drive for Coats for Kids os Southeast Iowa. Over $240 dollars was raised and many, many clothing items were donated. Proud of the kids, parents, and their collective hearts!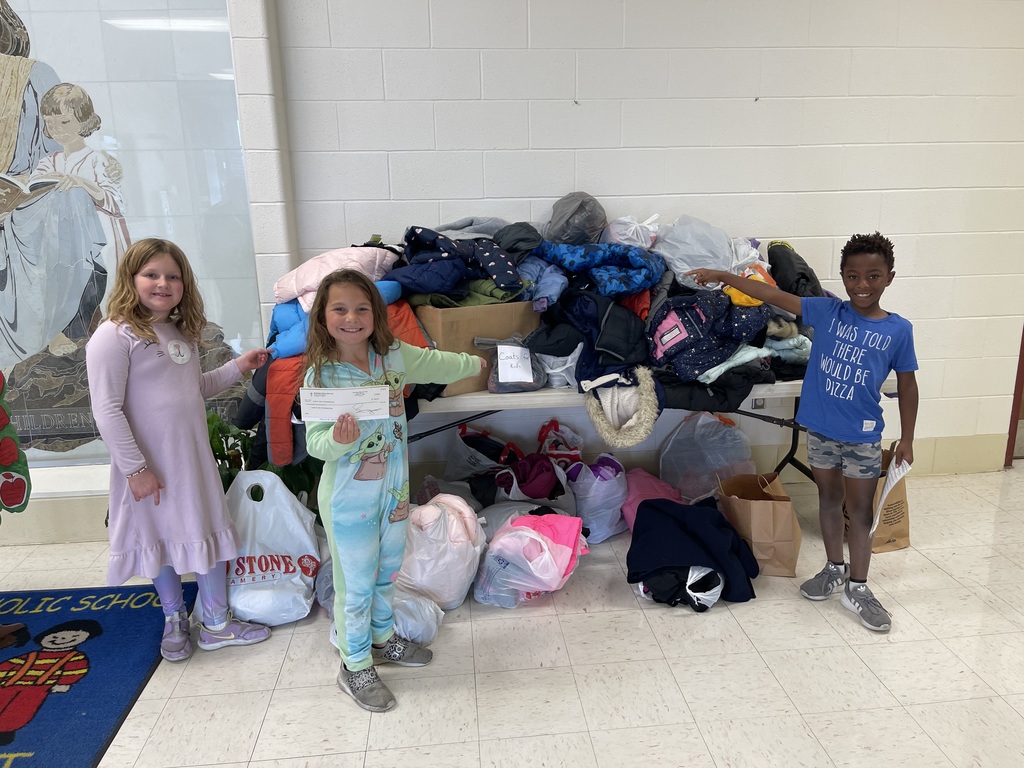 Elementary Parents! While you are here for parent teacher conference tonight, please check our lost and found table and rack ! We are overflowing with lost items!!! What ever is not picked up tonight will go the the ND Uniform closet or donated to the Coats for kids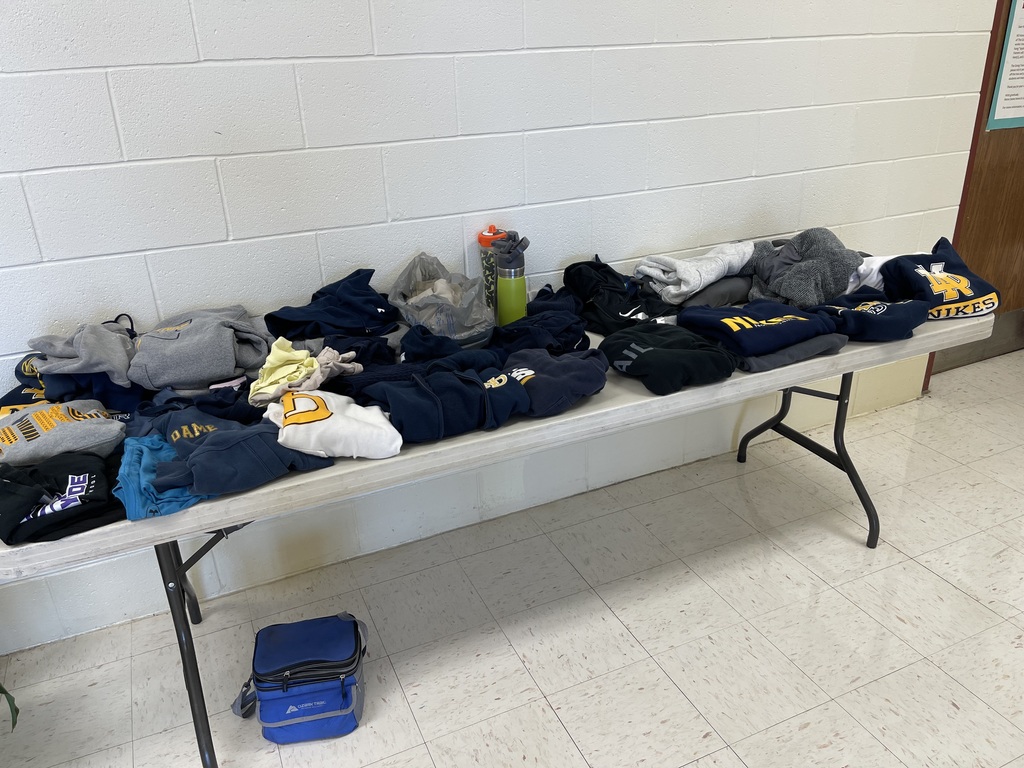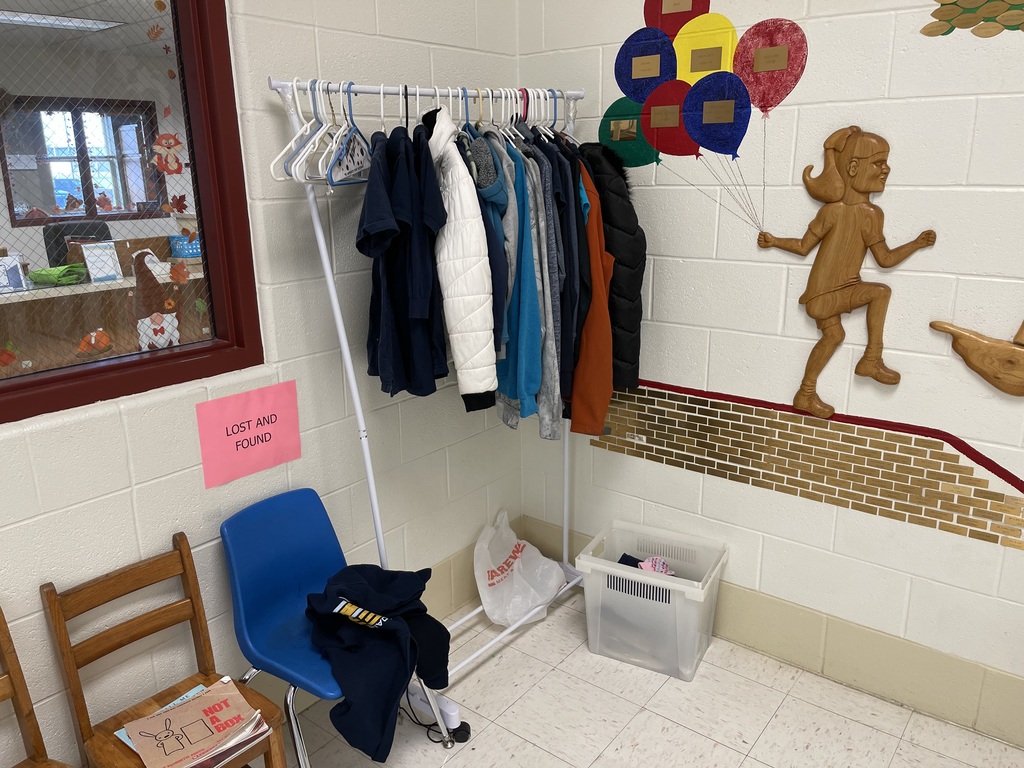 If you ordered a Middle/High school yearbook for last school year 2022, they are in the high school office. You may pick them up tonight at parent teacher conferences.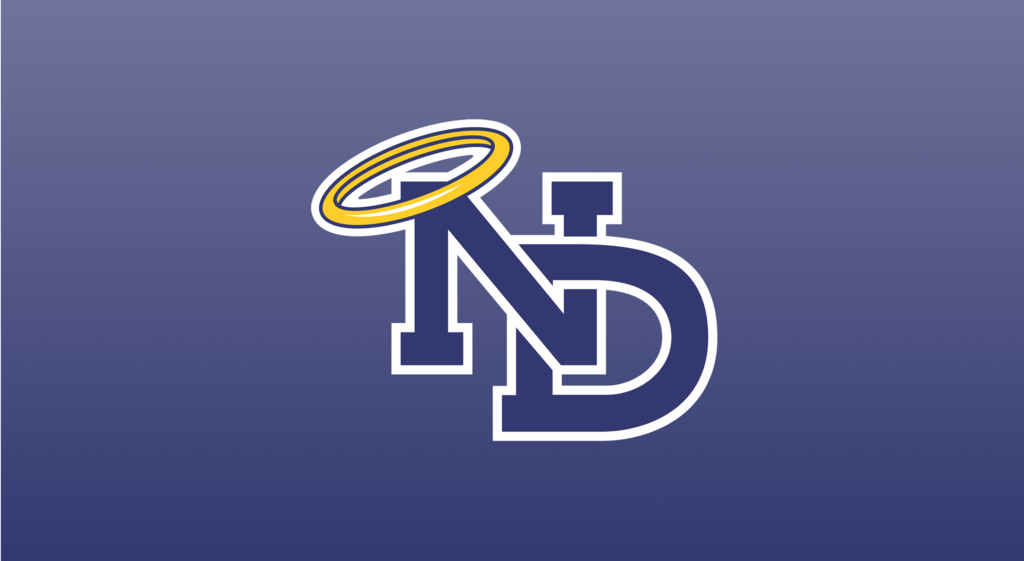 Check this out ! Just in for God's Portion Day on November 20th! 8 Nights on the Island of Crete in Drapanos Drapanos is a small, traditional village located high up on Cape Drapano, on the Greek island of Crete. The village has two tavernas and a small grocery store. It is located only minutes from neighboring villages and beaches in Plaka and Kefalas. 2 Bed 2 Bath 900 Sqft Villa is located in a small vacation complex. Accommodation includes villa, access to pool, and local guides for self-guided tours. Must be used between May 1st 2023 to Sept 15th 2023, or May 1st 2024 to Sept 15th 2024. Donated by Matt and Sophie Rinker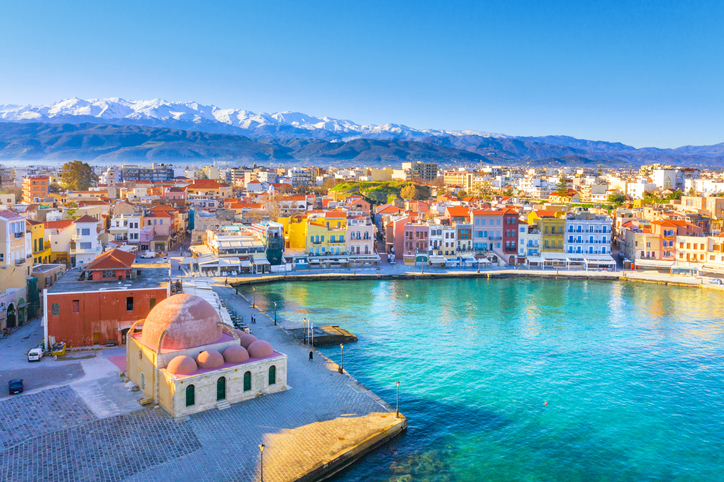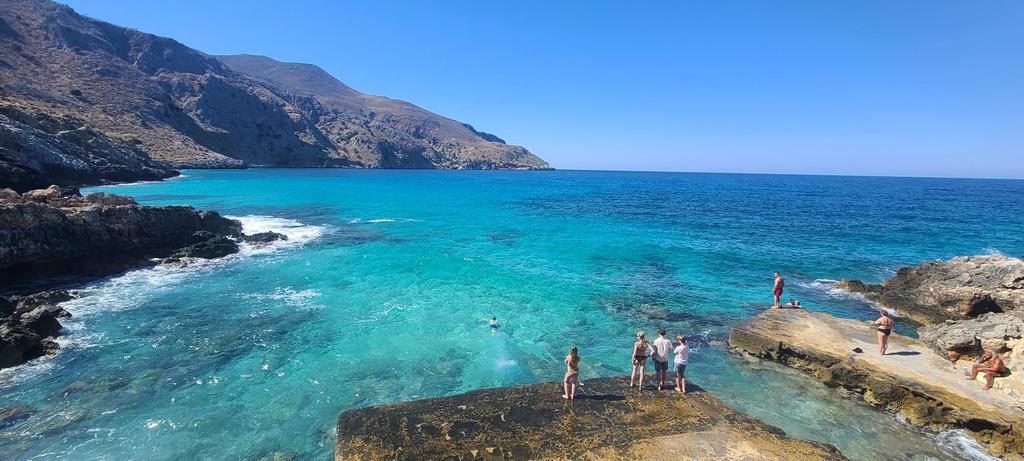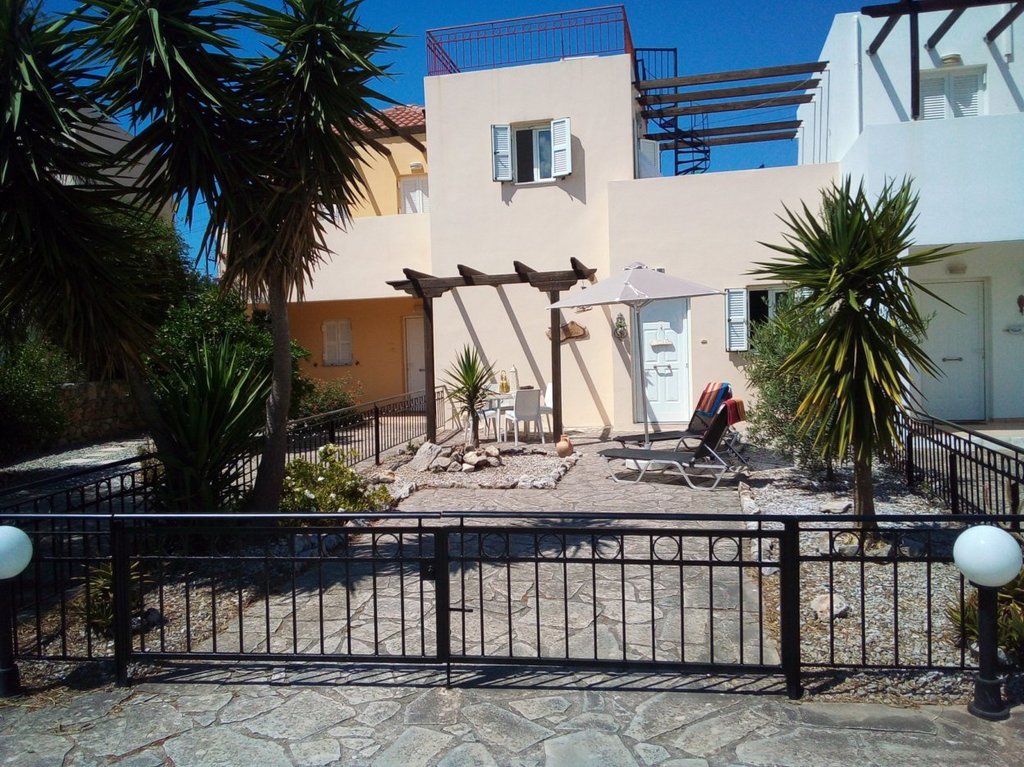 Photos from All Saints Mass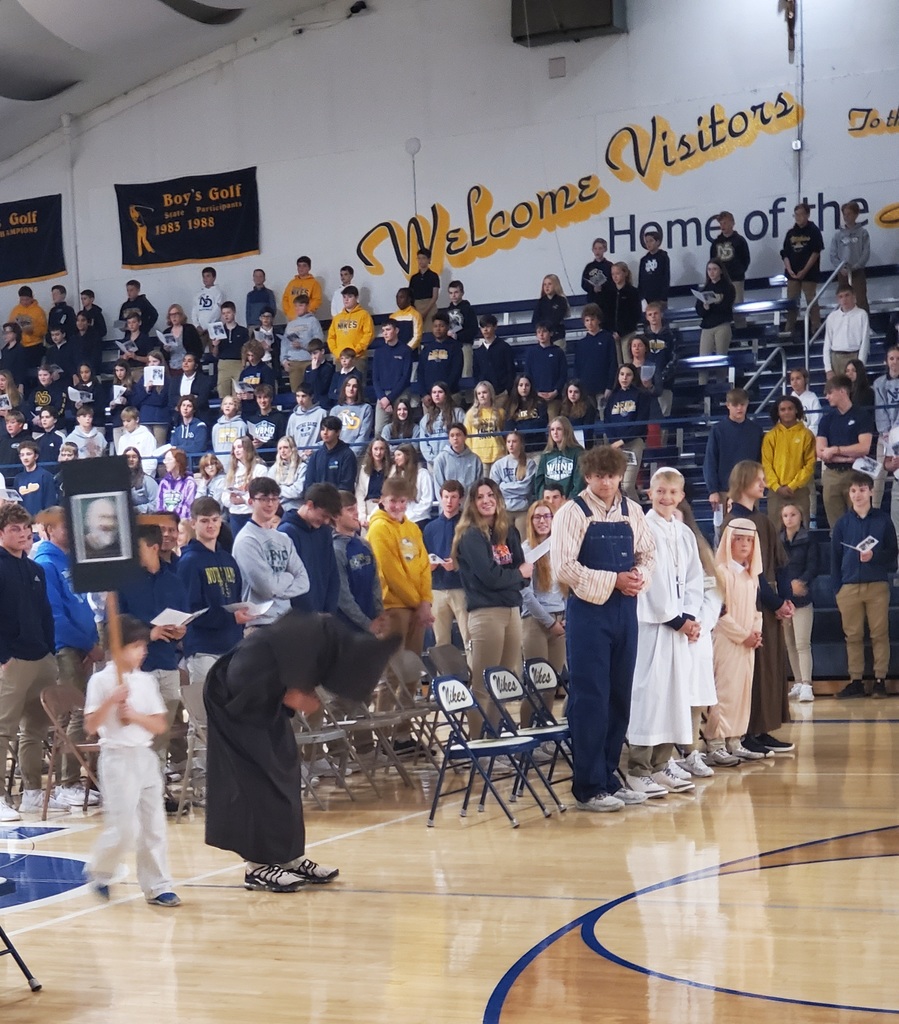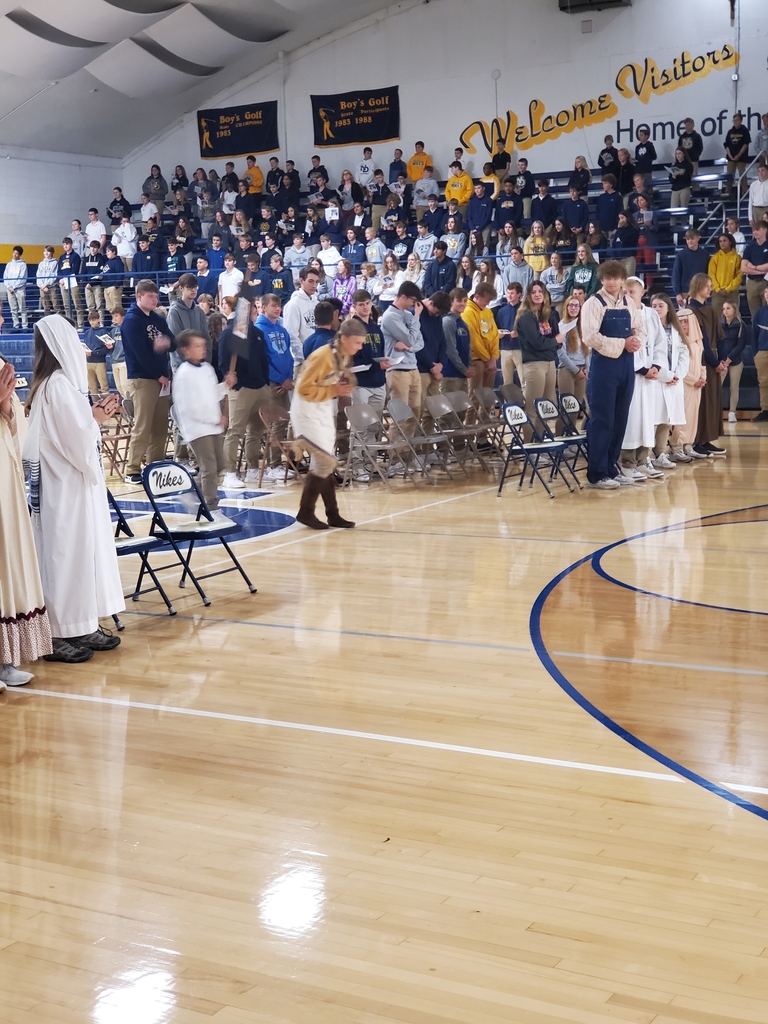 Photos from All Saints Mass yesterday!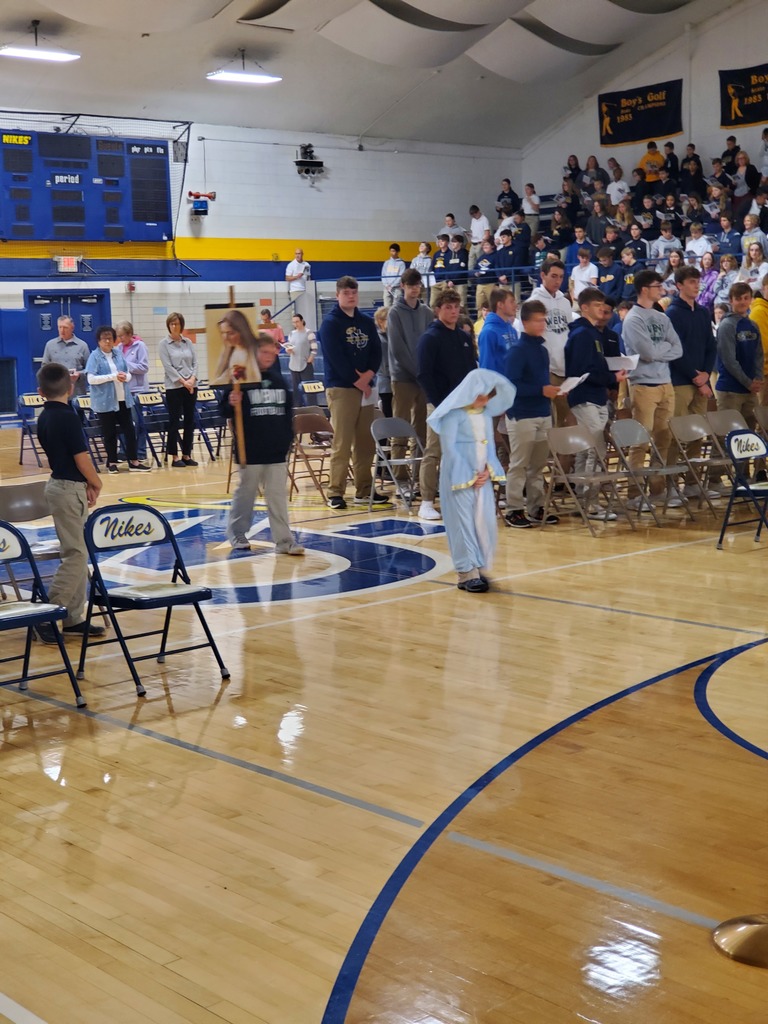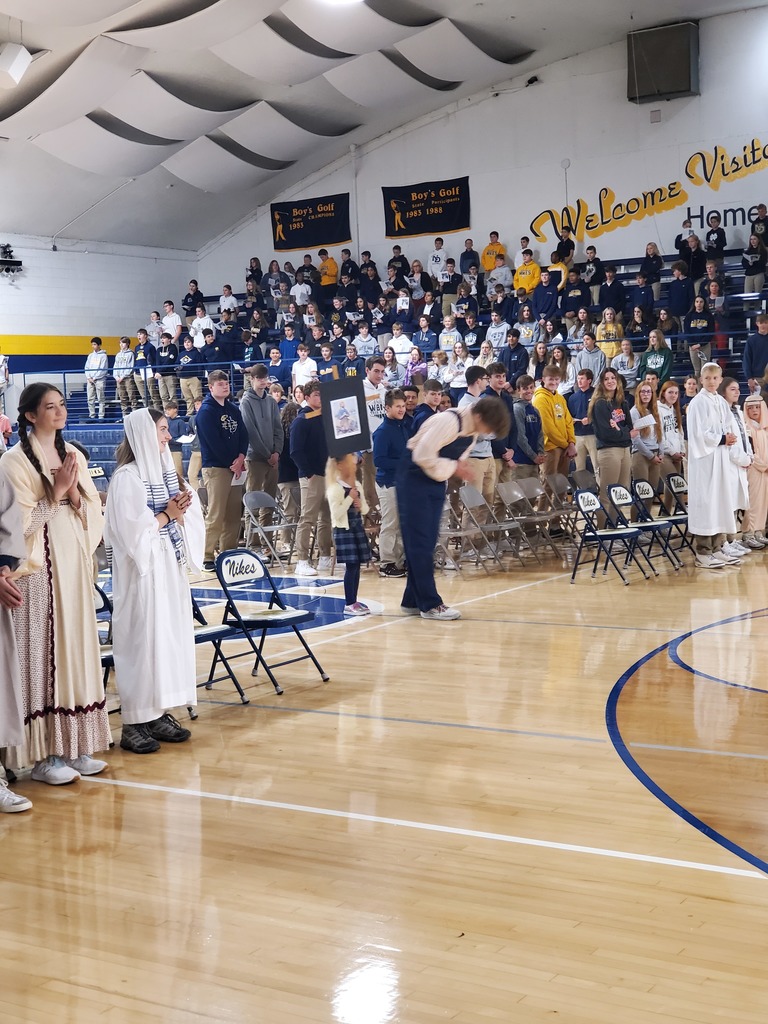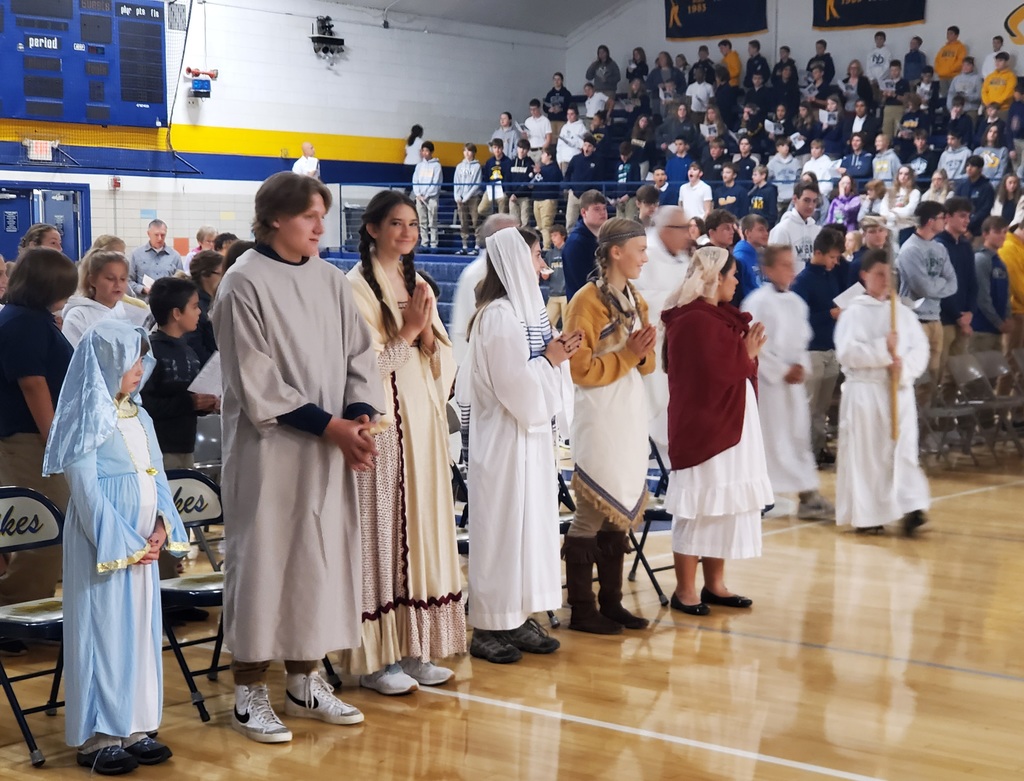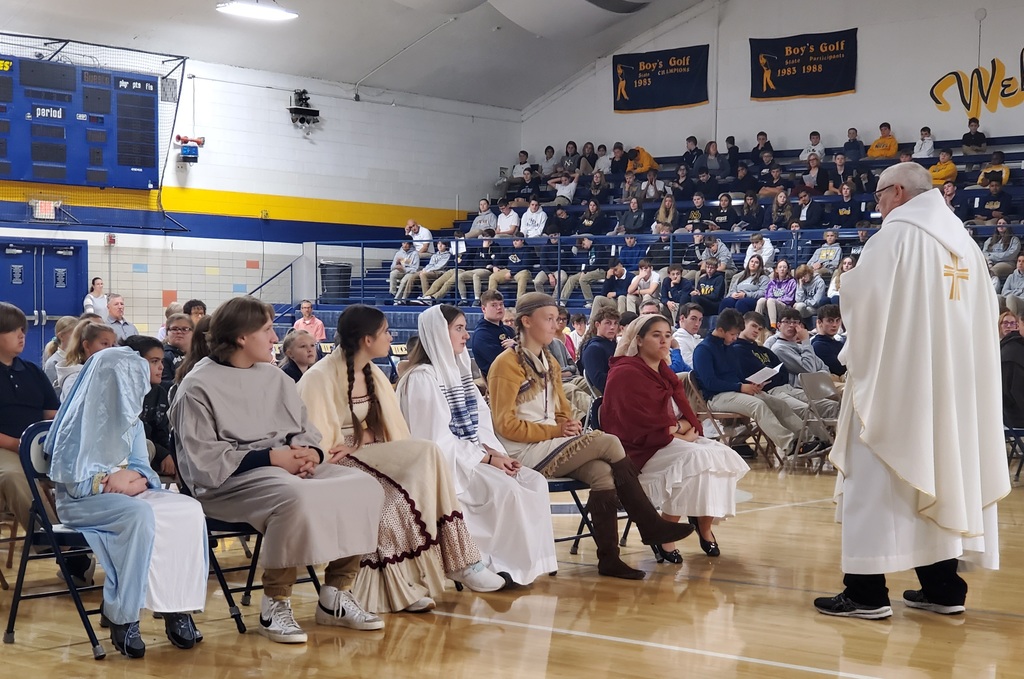 Daniel and Benjamín Hass are helping their Dad, Matt, wash the statute of Mary in front of Notre Dame. The statue is being prepared for a new polycarbonate cover to protect her for future years.