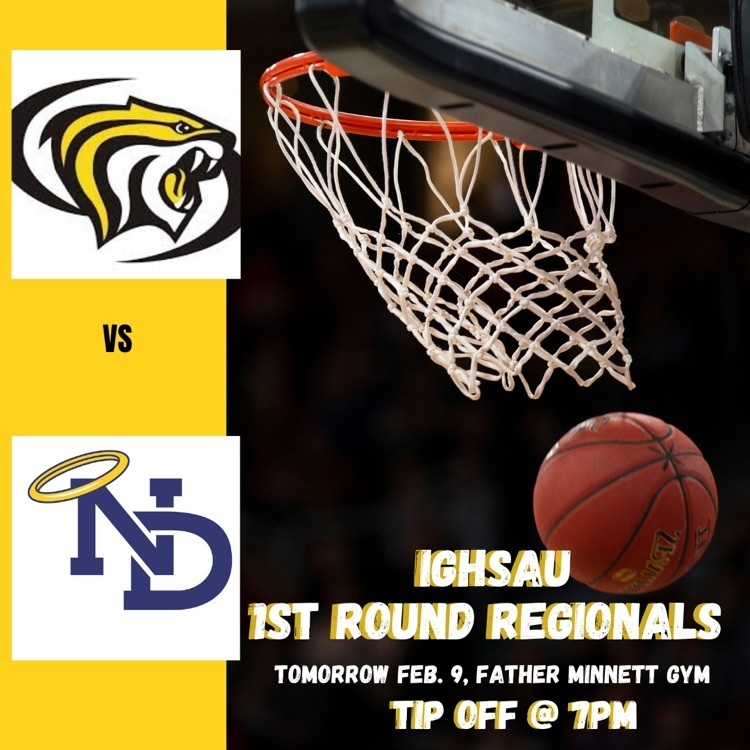 Nikes Events for the Week! Today we have Elise Oleson signing at 12:30! Come celebrate with our Nikes in her success!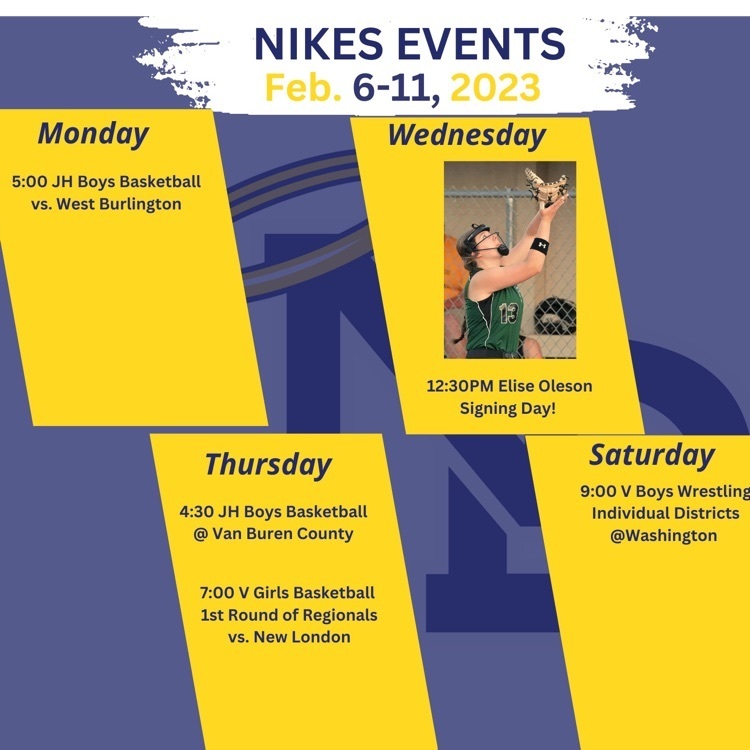 Last night the 2023 "If i were Mayor" contest winner, Ava Fruehling, read her winning essay into the council record book. Ava was supporters included her family , friends, and educators Mrs. Prottsman & Principal Maupin!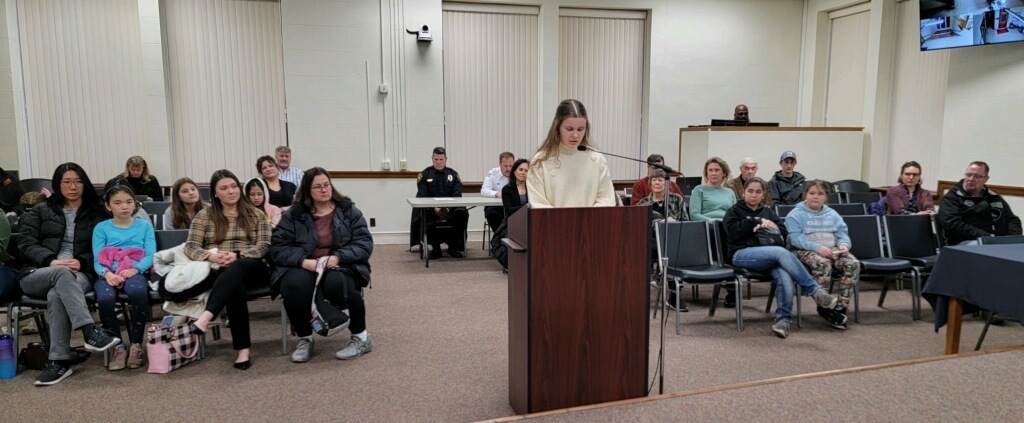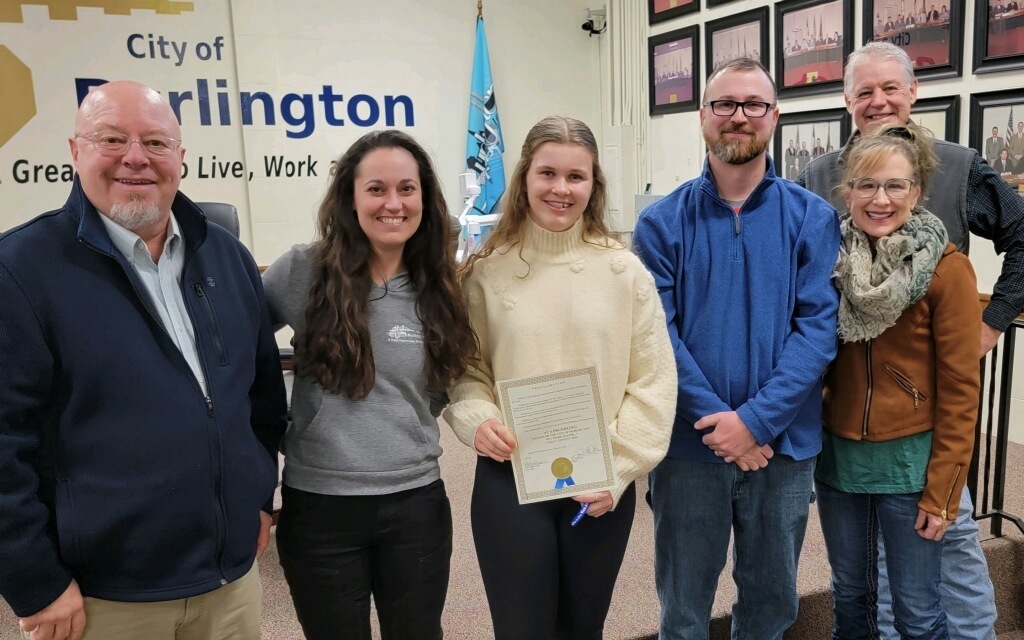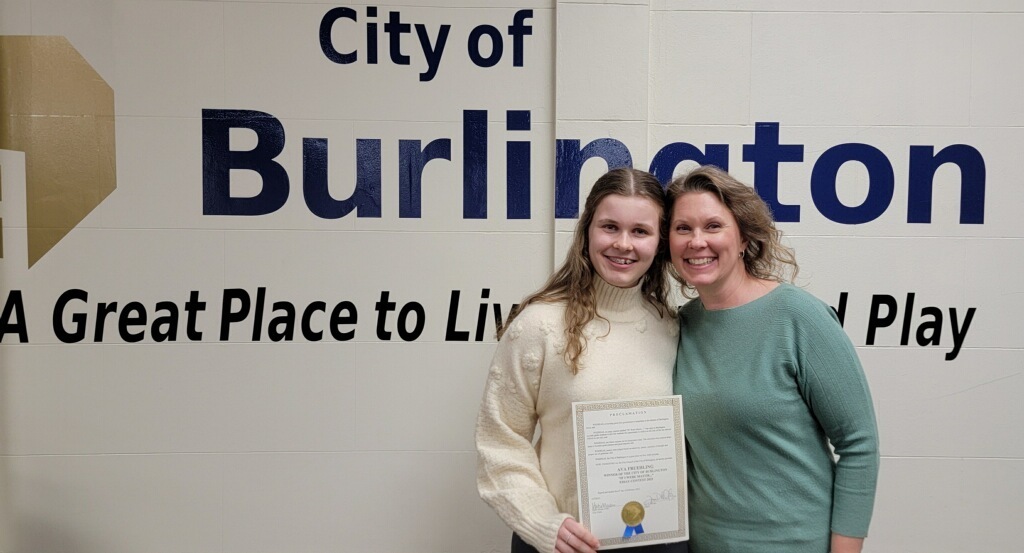 1st grade art project. The kids drew pictures to match a nursery rhyme and then recited the rhyme to the pictures! Such fun for these little artists!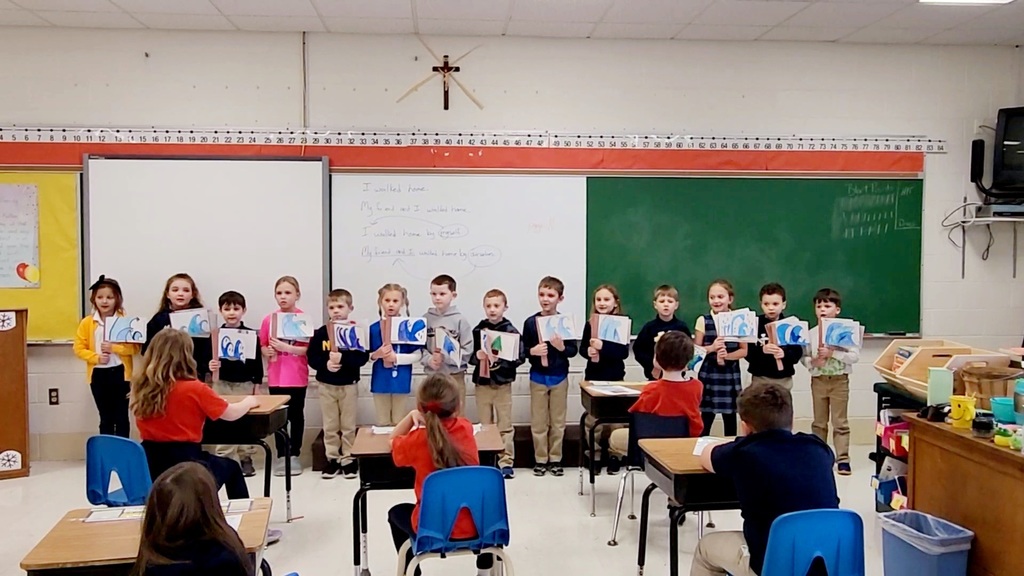 Saturday Night! Pack the gym in blue!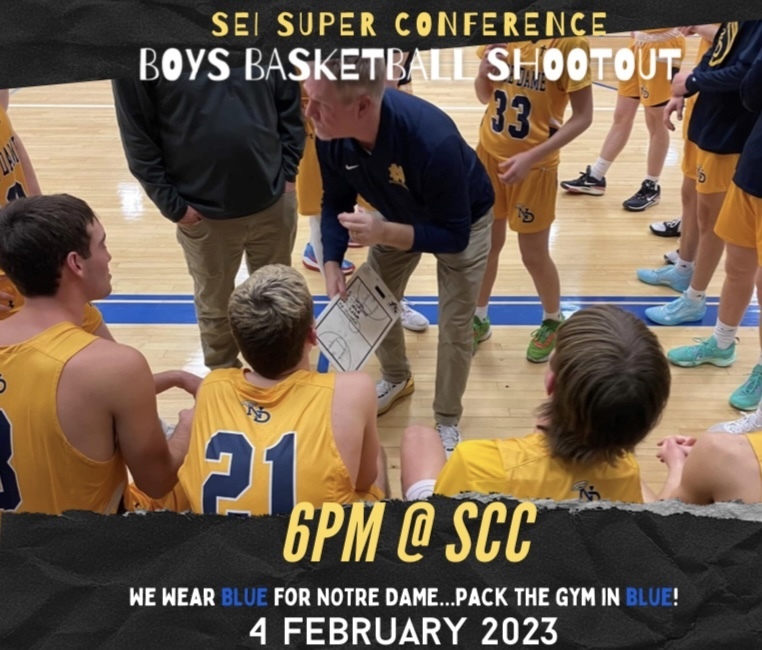 Tonight! Come on out and show your support!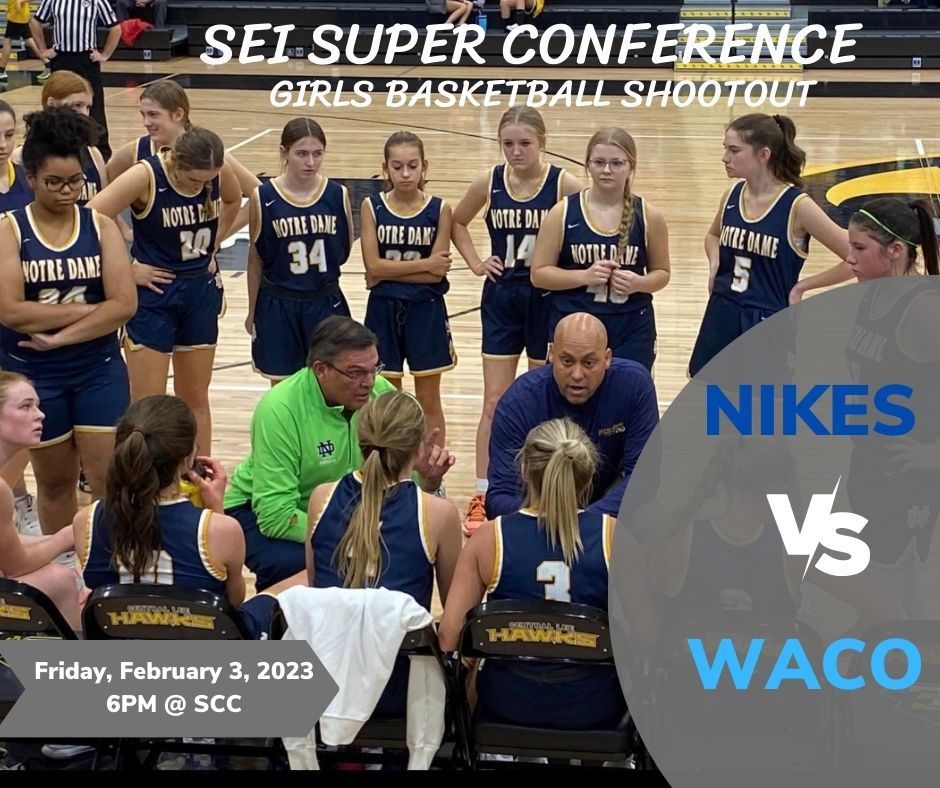 NIKE EVENTS!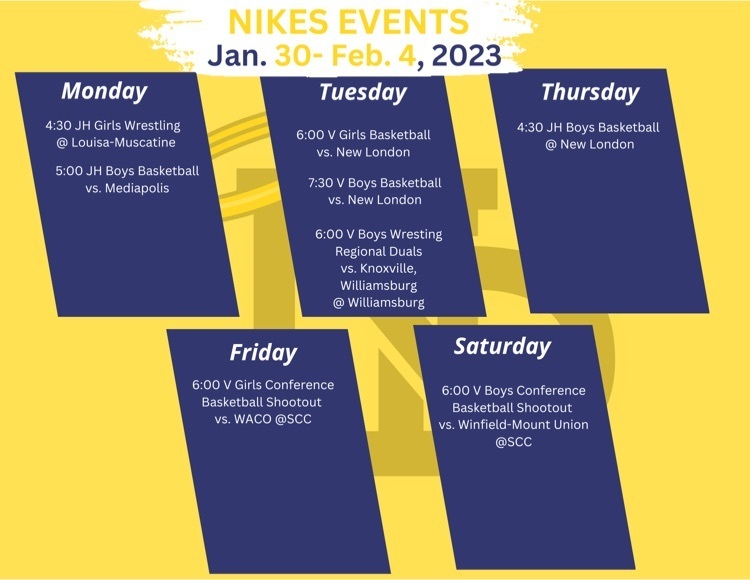 The Burlington Notre Dame PTO would love to see you tonight!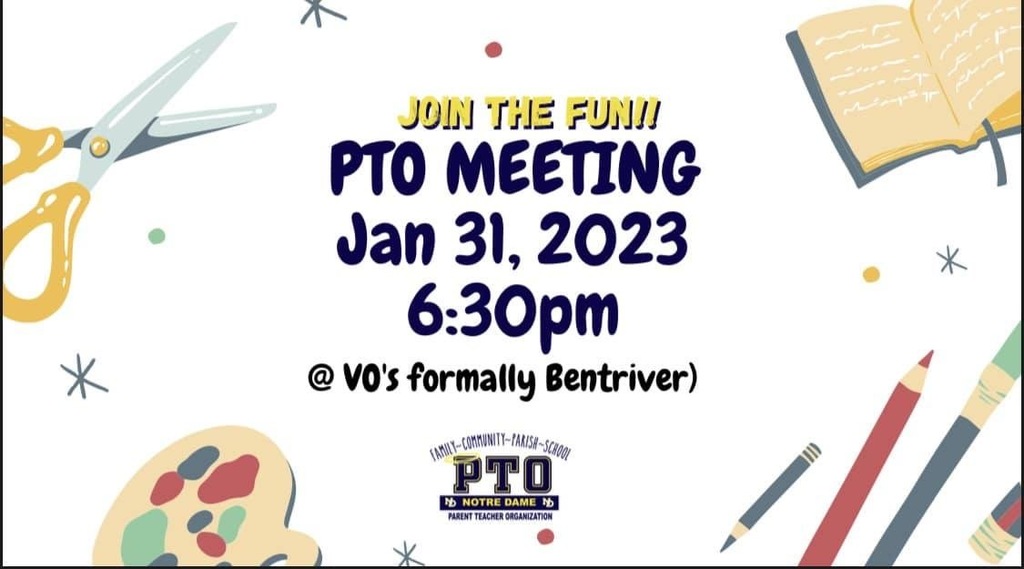 You are cordially invited to an Open House at Burlington Notre Dame Catholic on Sunday, February 5 from noon - 1:30. Light refreshments will be served. Come and see what our school is all about! All are welcome!

More Pep band pics ! Parents Edward W. Mansheim, Amanda, Mansheim, Amy Groeltz, Gerhardt Lachnitt, elementary students Judith Mansheim and Ella Joyce, and principal Bill Maupin rounded out the ND student pep band led by Carmen Borchardt Lachnitt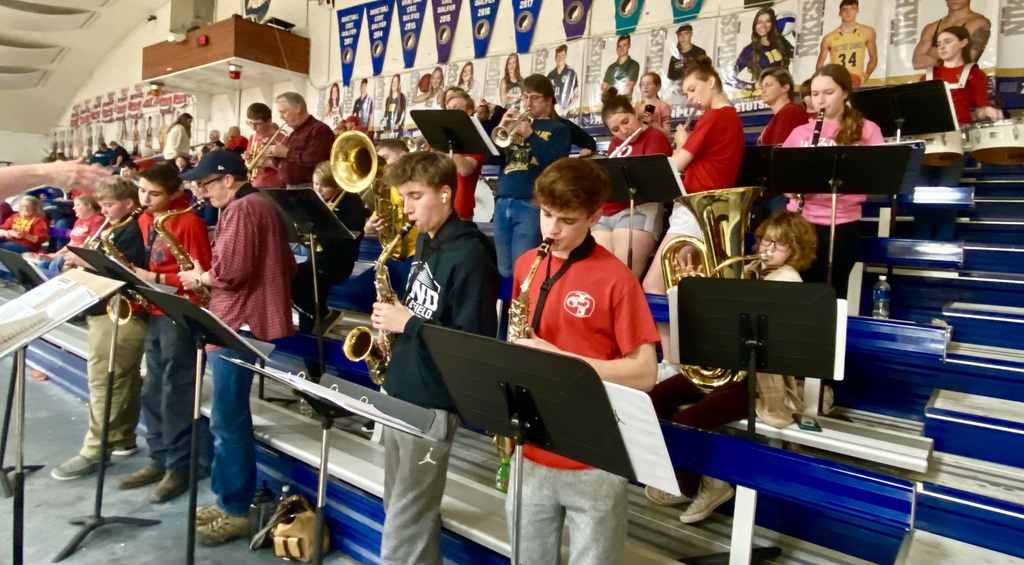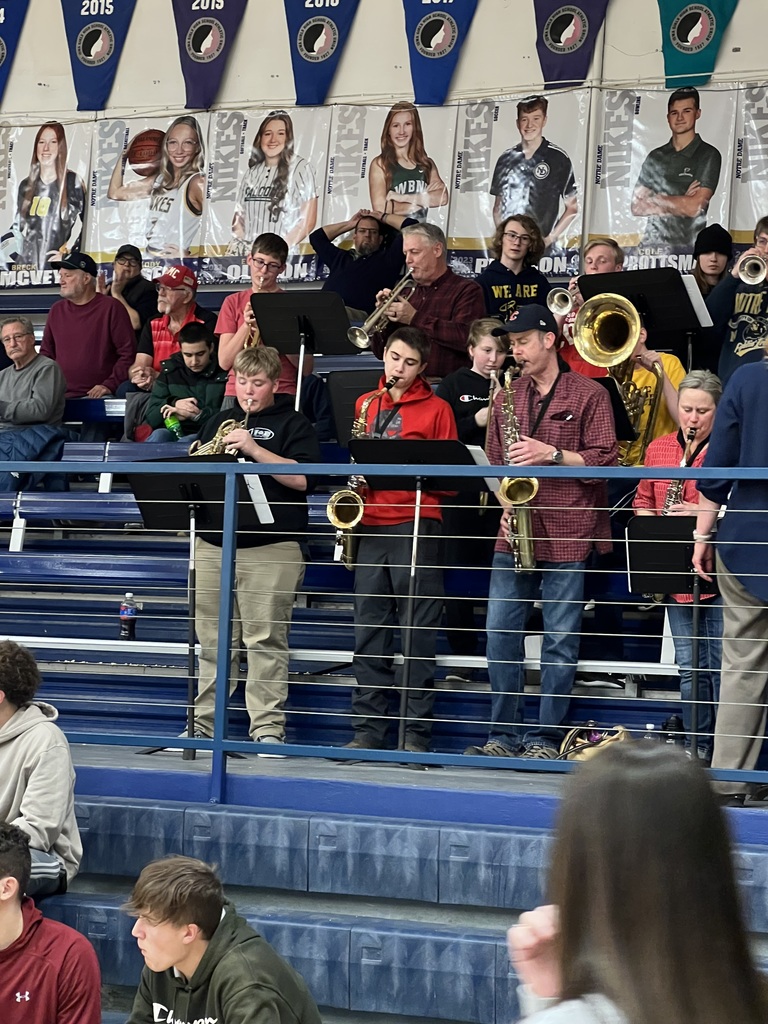 School is canceled for today due to weather. Be safe!

Catholic Schools Week begins on Sunday, January 29 at St John's 10:30am Mass. We hope to see many Notre Dame students that morning to kick off the week! Monday will be a community themed day with a food drive that lasts throughout the week. Students and staff are encouraged to wear community-oriented shirts with their uniform pants. On Tuesday, the focus will be on the student's future aspirations as they wear a shirt that identifies their future career or college (with uniform pants). Wednesday morning all students go to Holy Trinity for Mass (uniforms, please). Thursday, wear red, white and/or blue with some good ol' American blue jeans as our school prays a Rosary for our nation! On Friday, students can wear a faith t-shirt with jeans as the middle and high school enjoy "American Underdog" at The Capitol Theatre and the elementary students will enjoy a movie in the school gym on the awesome new screens! Last but not least, there will be a student-led open house on Sunday, February 5 from 12-1:30pm for all parishioners to visit our school as we show our appreciation for their prayer and support. Donuts and drinks will be served. We remember the blessings of our Catholic faith every day in the classrooms of Notre Dame, but we are excited for this shared nationwide celebration! Notre Dame, Our Lady, pray for us! -- May the Lord bless you and keep you. May the Lord's light shine upon you and be gracious to you. May the Lord look upon you with favor and give you peace.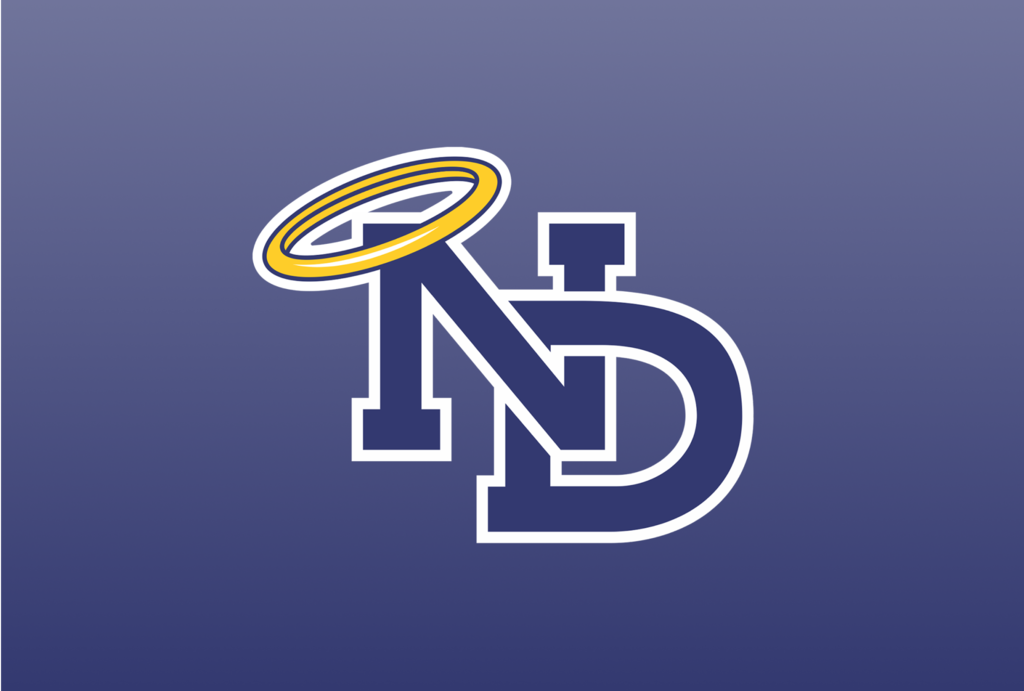 Please support this alumni's family in their time of need!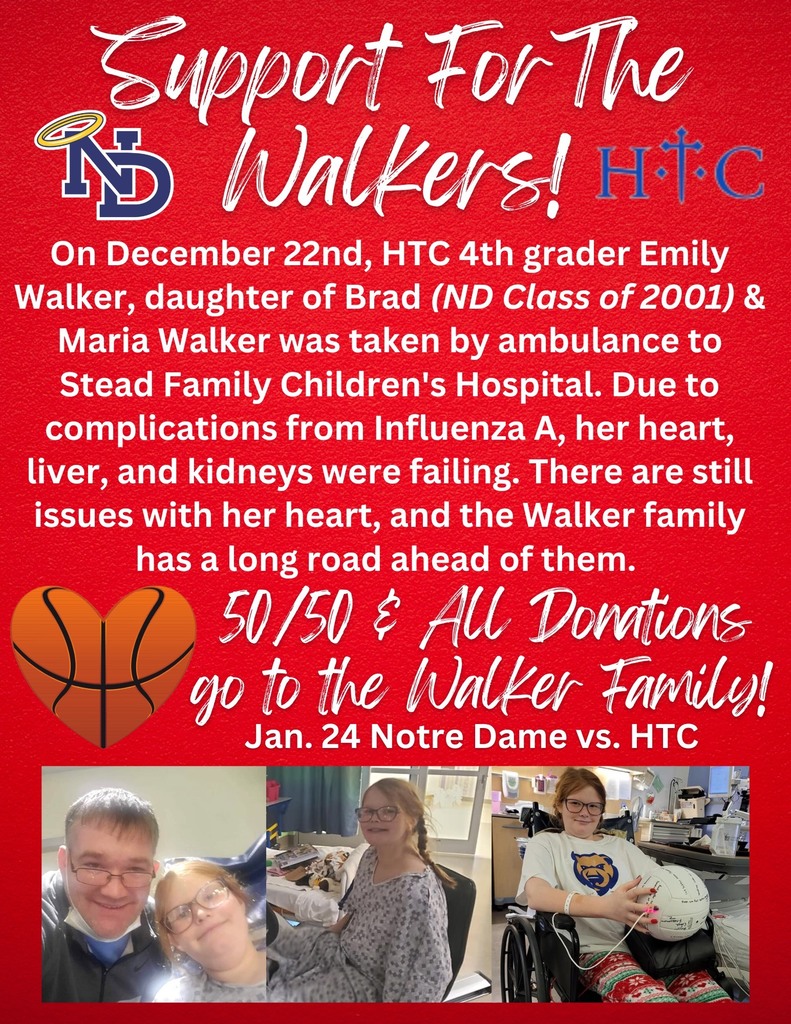 The Art Center of Burlington and the Fort Madison Area Arts Association team up for STE(A)M on Friday, January 27th and Saturday, January 28th, 2023 STEAM puts the A for Art back into STEM as the creative and innovative component that underpins those disciplines. Both the Art Center of Burlington and the Fort Madison's FMAAA Art Center are pleased to jump start our youth programming this year by hosting STEAM on Wheels from the Quad cities area to cover a variety of topics during our first STE(A)M Days on the last Friday and Saturday of January. These creative classes for youth explore the intersections of art with science, technology, engineering, and math. Arts related creative problem solving and design thinking can yield innovative solutions - skill sets that can be highly beneficial throughout the future careers of our youth. Registration is $25 for each 90 minute session for Saturday's FMAA sessions, and $15 for each 60 minute session for Friday's Art Center of Burlington sessions, with participants encouraged to get registered right away before classes max out. Check out btownart.com or fortmadisonart.com, or the Facebook pages for each Art Center for registration options. The Art Center of Burlington will feature: Lego Challenges for grades K-3rd. Kids will learn soft skills shaping how they work and interact with others, including creative thinking, teamwork, communication, conflict resolution, and problem-solving skills. Followed by Spark Robotics for grades 4th-7th. Learn about computer science through puzzles and coding challenges. Kids will learn to code by igniting their curiosity in computer science and turning programming into play! These two sessions will take place on Friday, January 27th at their 301 Jefferson Street location. On Saturday, January 2023, in conjunction with the final day of the annual Budding Artist Exhibition, the Fort Madison Art Center located at 825 Ave G will offer 3D printing for ages 7 to 9 replicating the geometry of snowflakes while investigating symmetry and visual balance. Stop Animation Video for 10 to 12 offers the opportunity to develop animation skills from a traditional format using Studio Motion. Participants learn how to transfer concepts, drawings, storyboards and characters to the studio motion application. The V/R (virtual reality) experience for ages 13 to 16 is a virtual field trip providing a reflective, realistic, and immersive experience exploring different countries, cultures and landmarks. The experience will further develop verbal and written skills while exploring real world possibilities of this new creative based technology. Each participant's registration fee is $25 per session. Get your kiddo's signed up for this unique opportunity before we max out our registrations!

Want to see the the school calendars for activities and events ? Check on the Burlington Notre dame phone app! Check out daily announcements and the live feed on the app! It's everything Notre Dame in your pocket! Or you can always check the burlingtonnotredame.org website!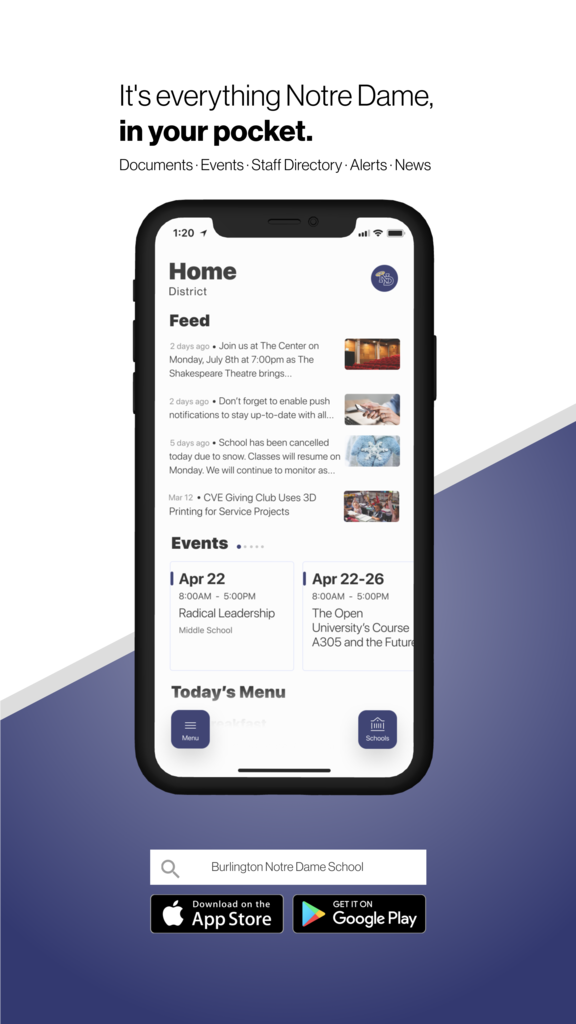 Burlington Notre Dame Preschool registration is now open for the 23-24 school year. Please contact Angie Prottsman for further details!
angie.prottsman@bnotredame.org
Preschool roundup is March 2nd 6 pm to 7 pm at the elementary school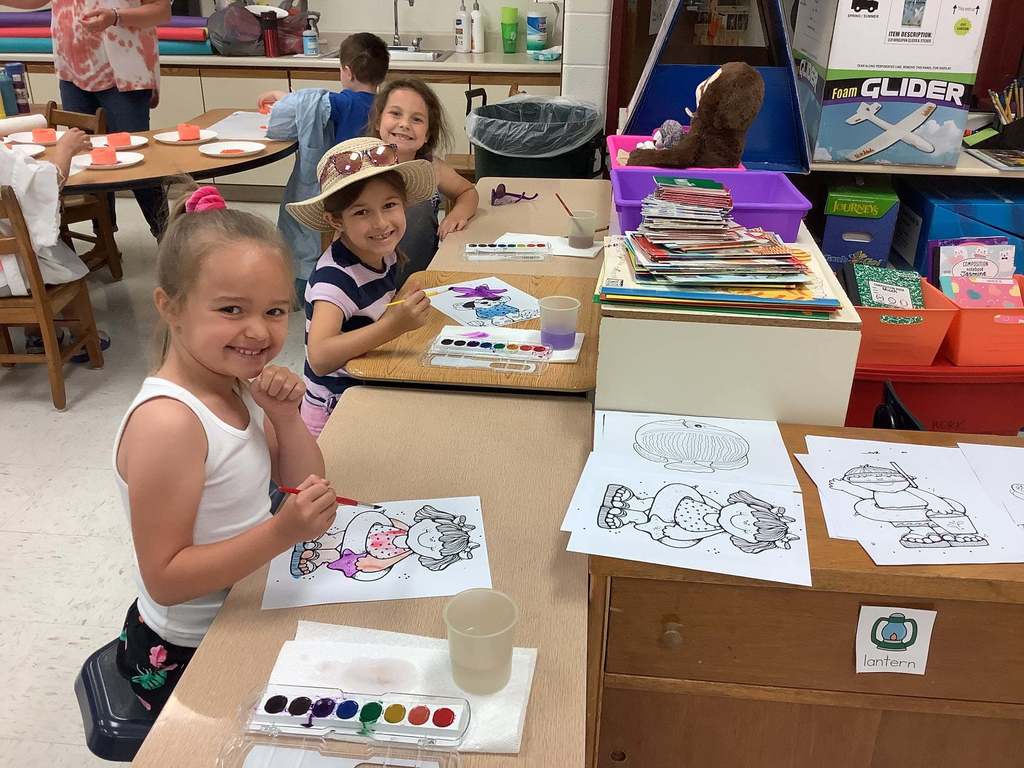 Former varsity cheerleaders and alumni. Came to help the JH cheer squad, by putting on a clinic. Thank you for helping the next generation of ND cheerleaders.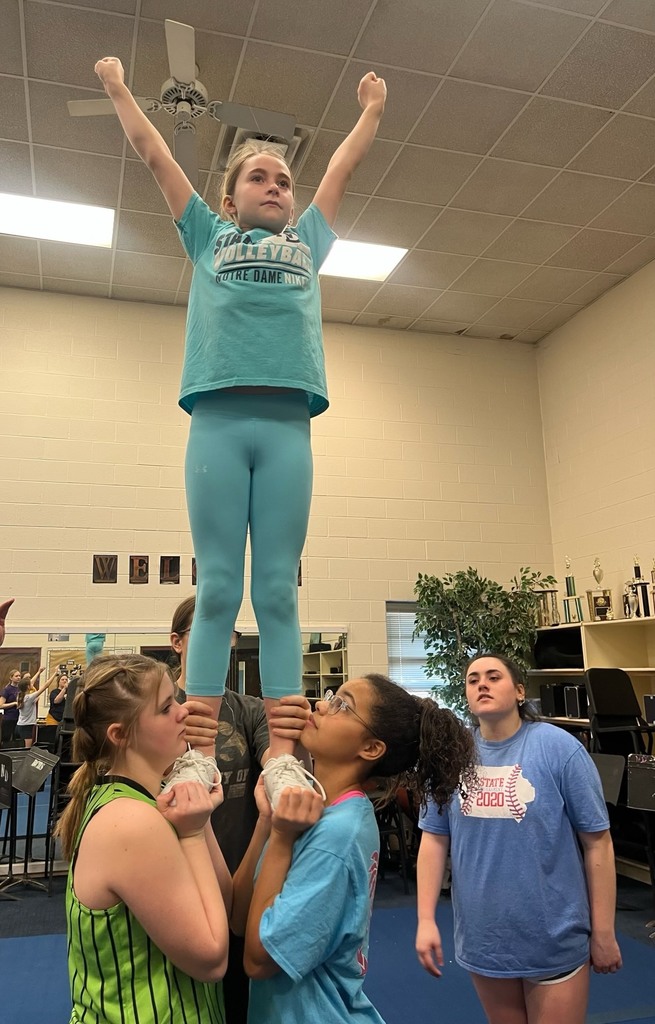 Former varsity cheerleaders and alumni. Came to help the JH cheer squad, by putting on a clinic. Thank you for helping the next generation of ND cheerleaders.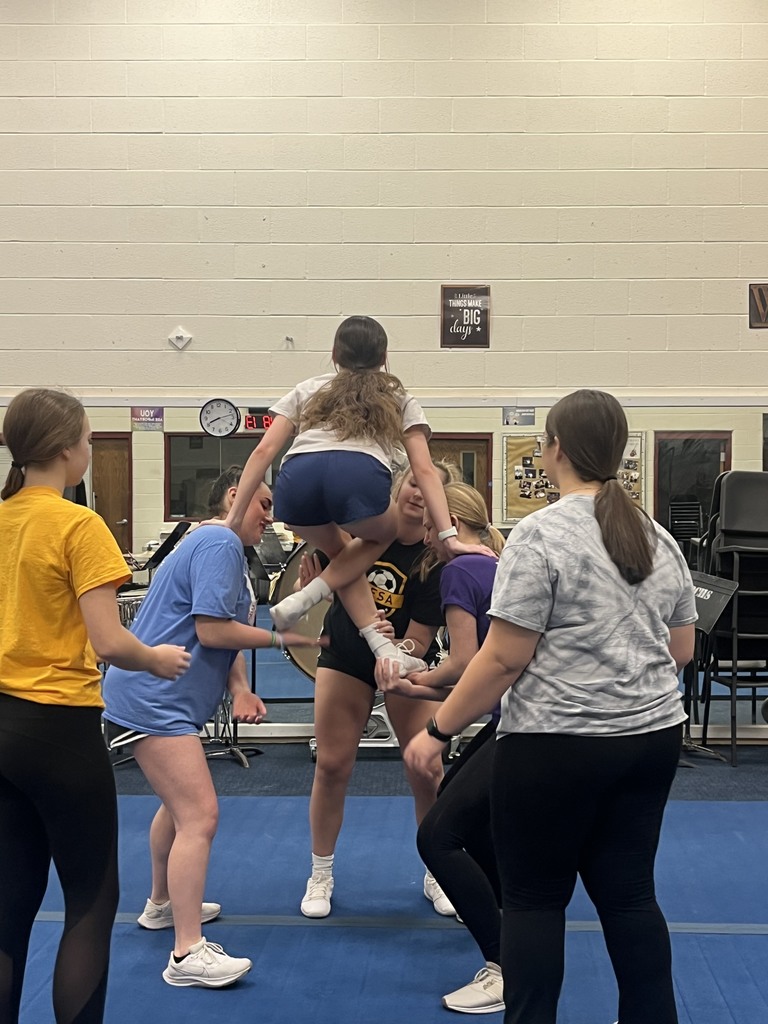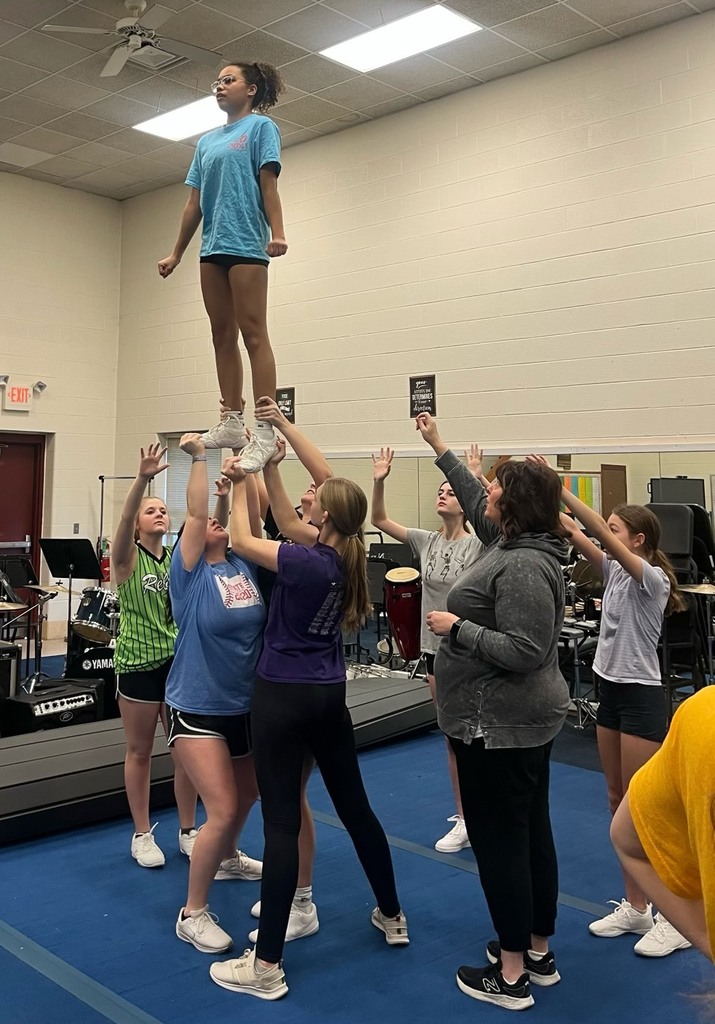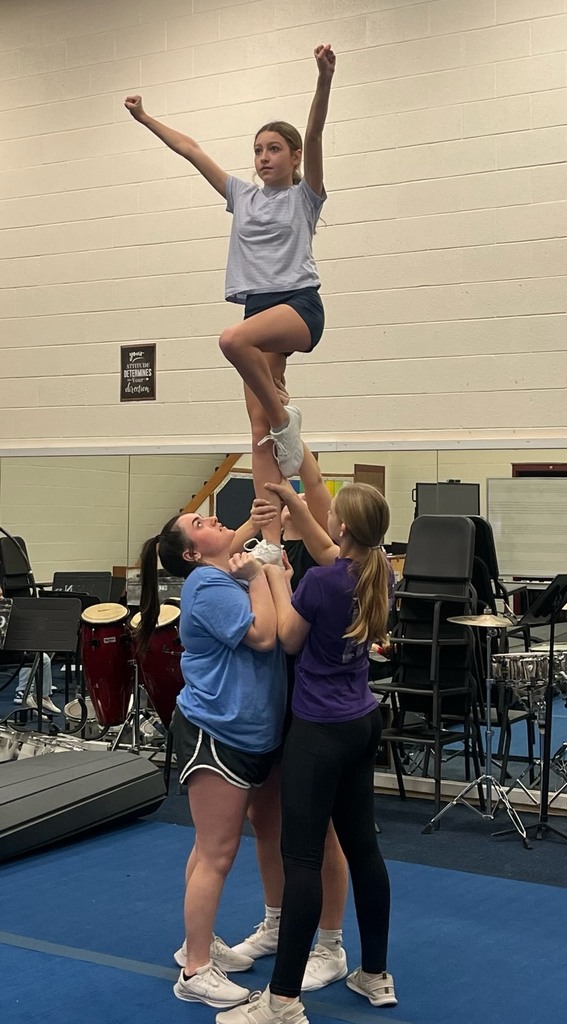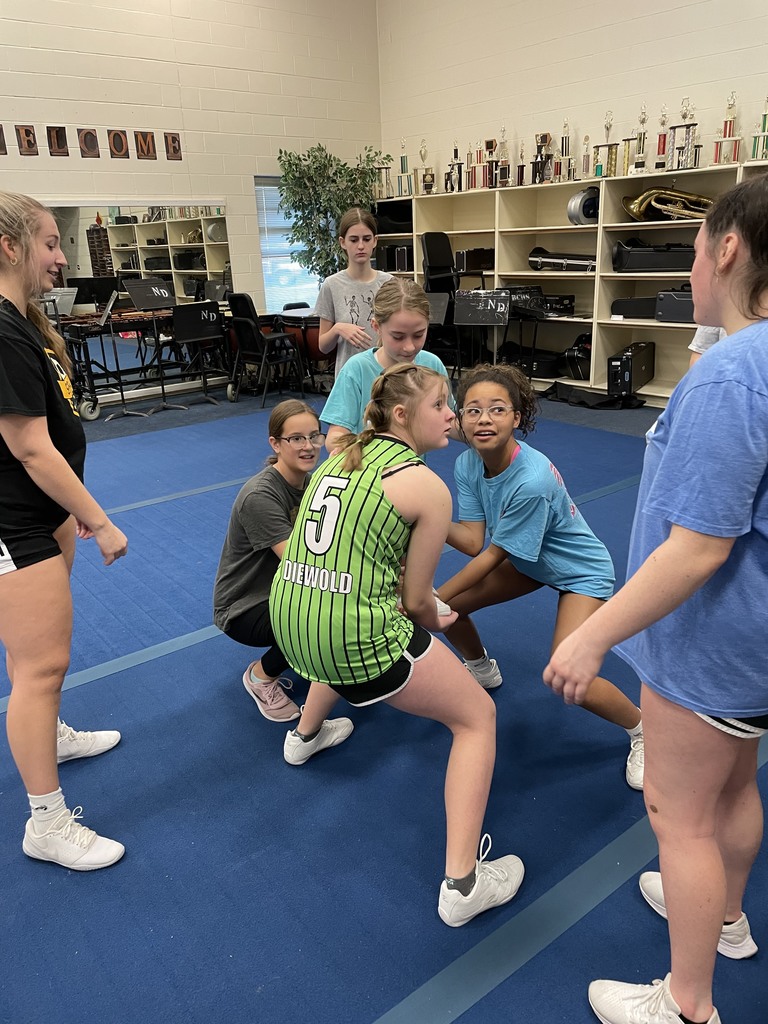 Former varsity cheerleaders and alumni. Came to help the JH cheer squad, by putting on a clinic. Thank you for helping the next generation of ND cheerleaders.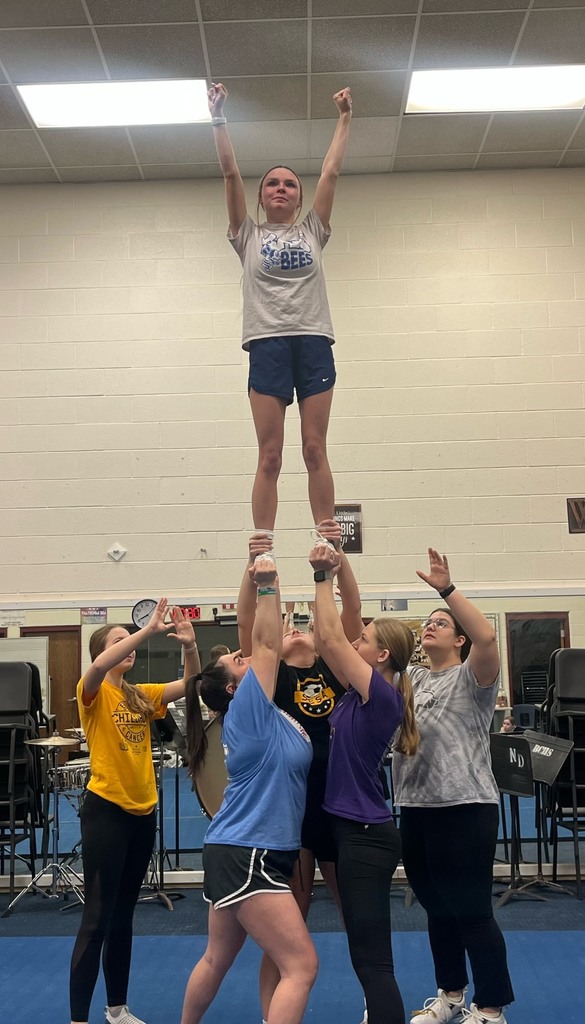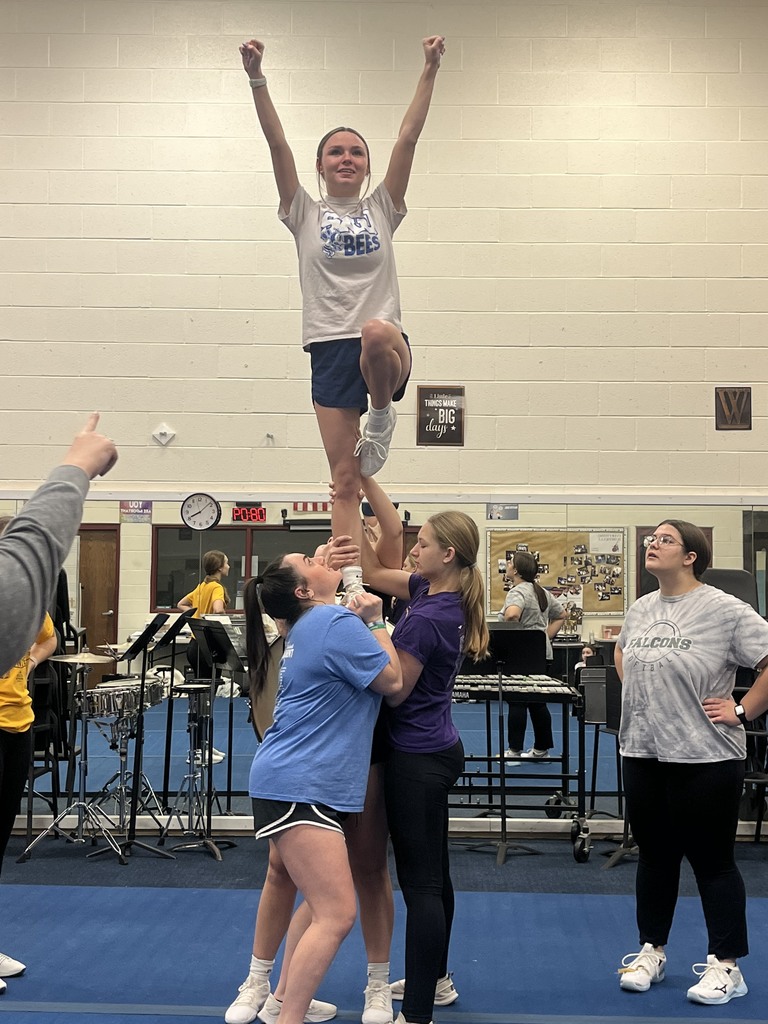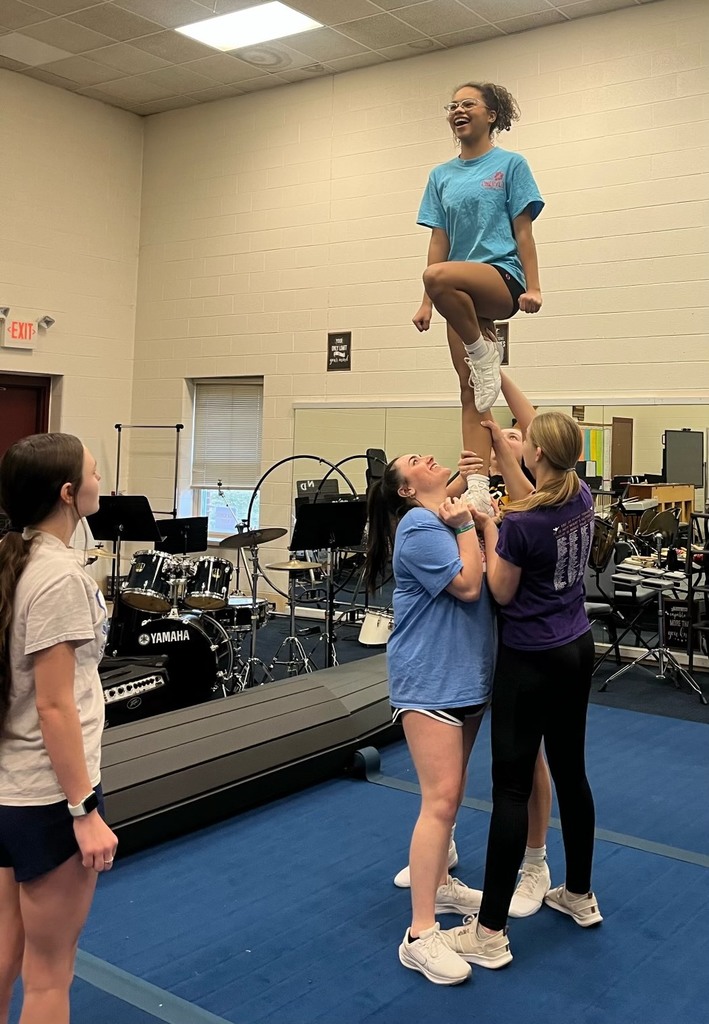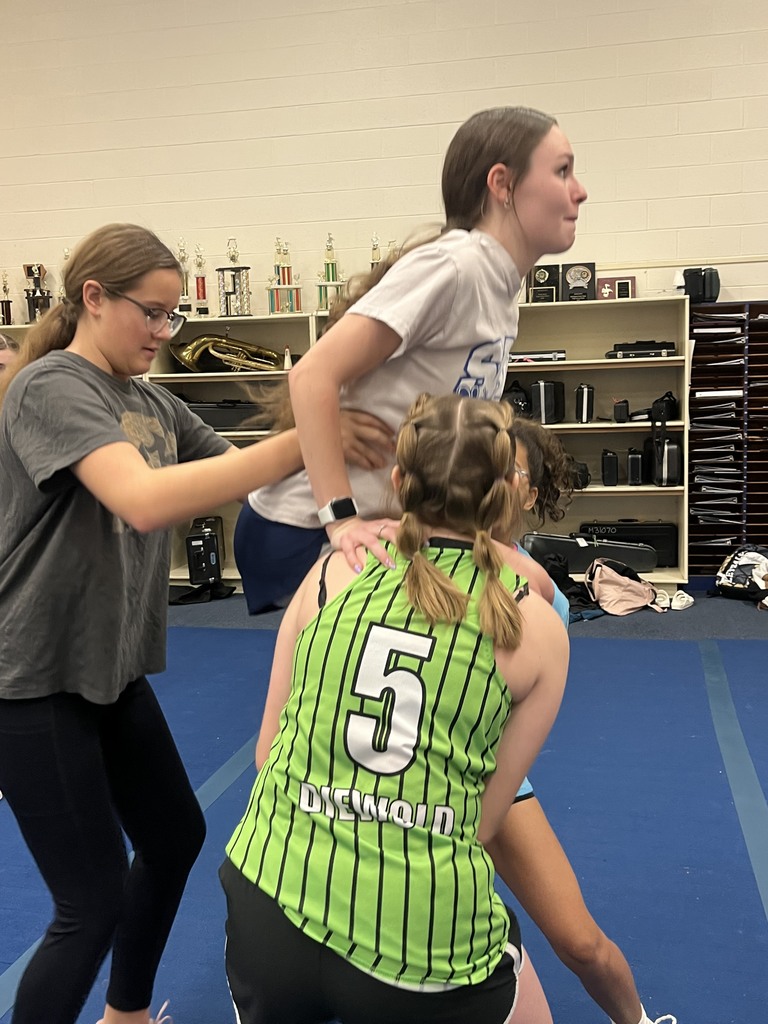 Former varsity cheerleaders and alumni. Came to help the JH cheer squad, by putting on a clinic. Thank you for helping the next generation of ND cheerleaders.