The Seniors performed the Stations of the Cross today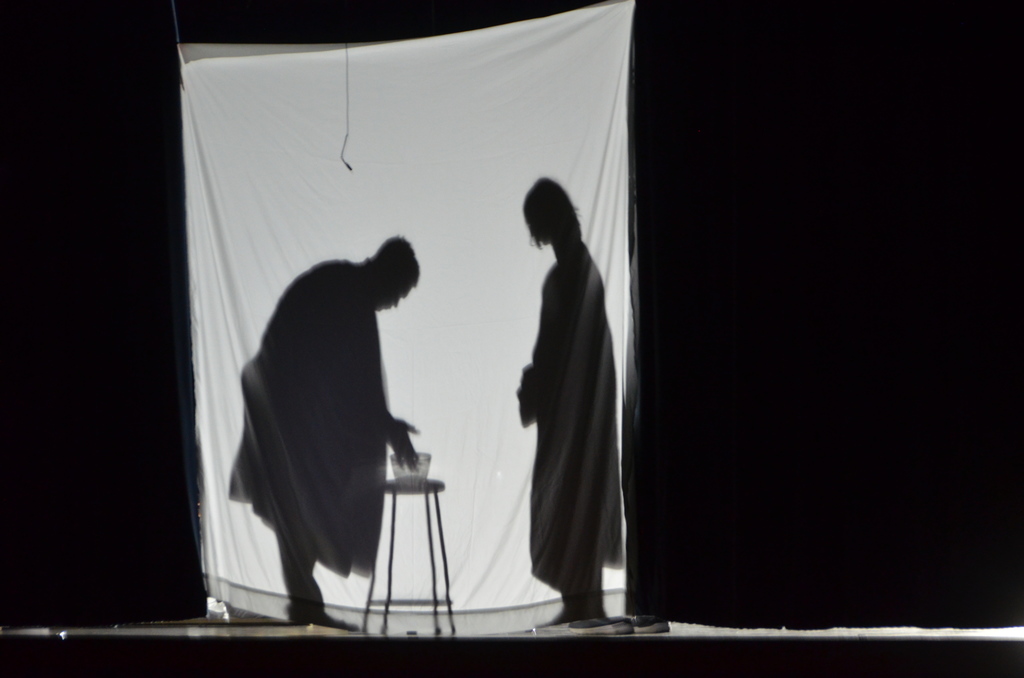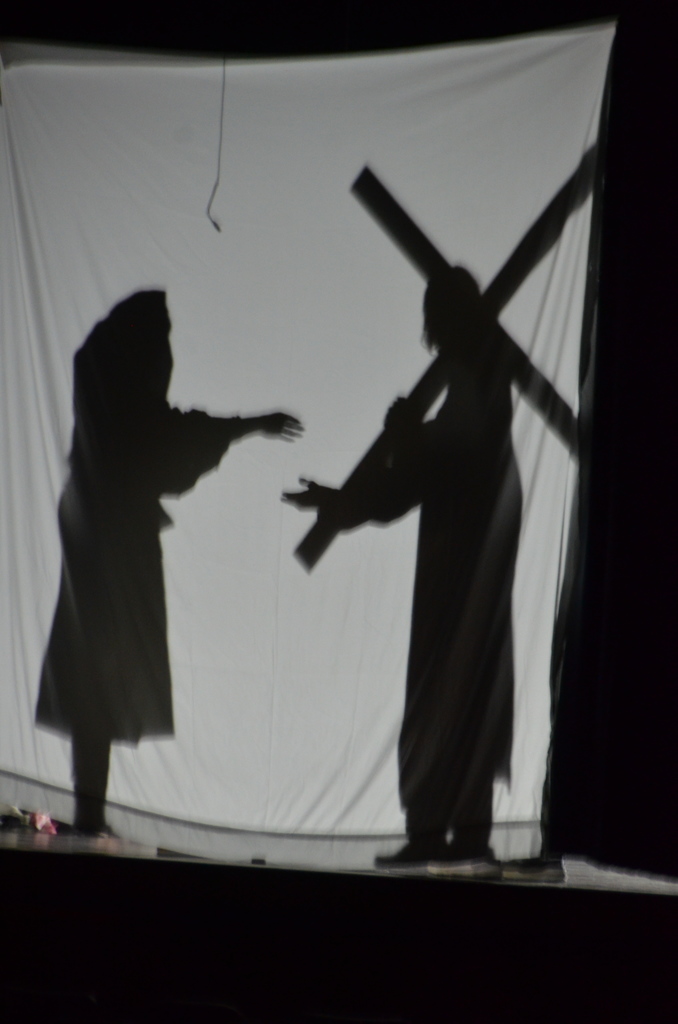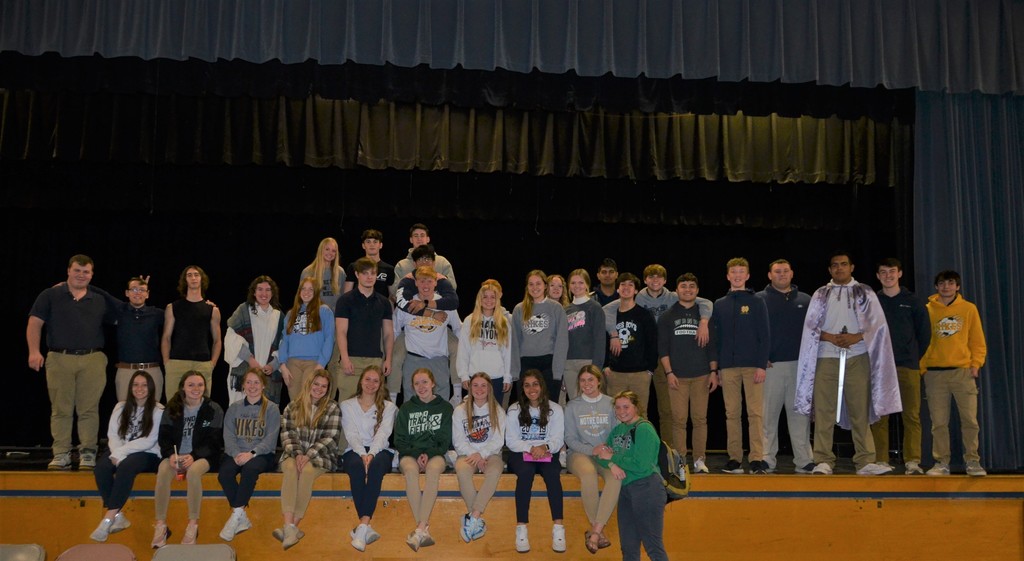 Cheerleader tryouts. To participate in try outs you must be registered for the team, registration opens now and closes May 9th. If you would like to know more information or sign up for try outs contact me by text or email. Coach Zang
Liliyan.Zang@gmail.com
319-850-8438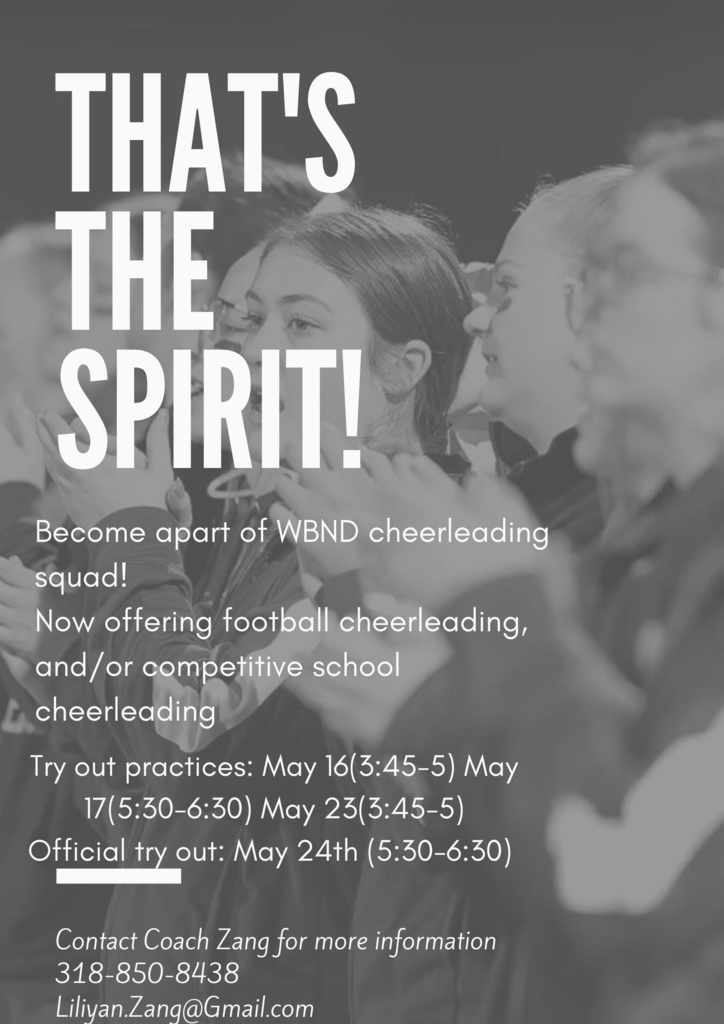 May 4th 5:30-7:30 @ Kenny's Roller Ranch. Free to all ND students in Prek -5th grade. Parents & siblings can join the fun for a small admission fee. RSVP on the ND PTO Facebook page. Snack and water provided. Additional snacks available for purchase.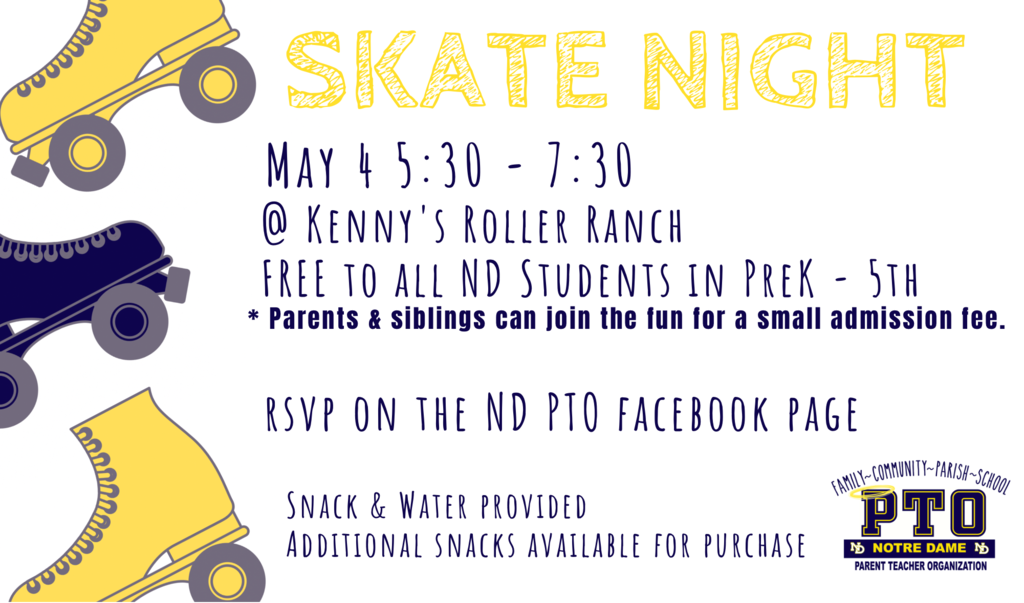 Breakfast with Buddies PK-5th Grade. Friday April 22 7am to 8am. Elementary Gym. Sponsored by the ND PTO. Students choose up to two buddies to bring to breakfast: Mom. Dad, Grandparent, Sibling, Aunt /Uncle, Etc.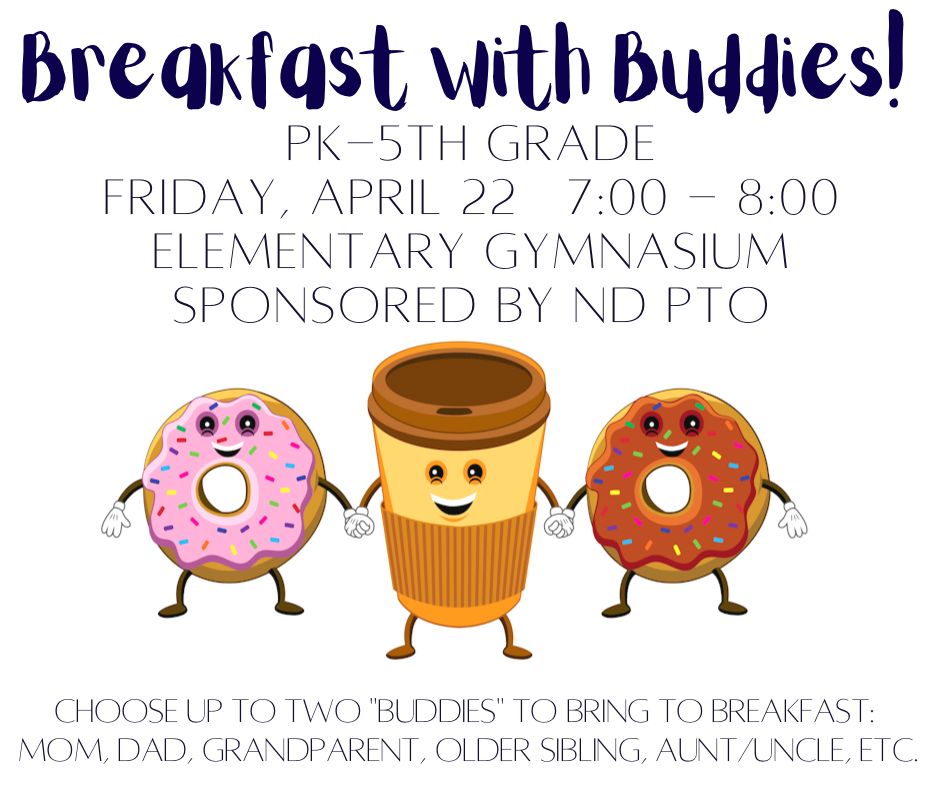 Nd Student Council is hosting b Blood Drive for Impact Life. Friday April 8th 7:30am to 11:30am in the HS gym. Not only are we giving much needed blood to patients, ND receives funds for our Impact Life Scholarship. Email
nicole.kamrath@bnotredame.org
for an appt.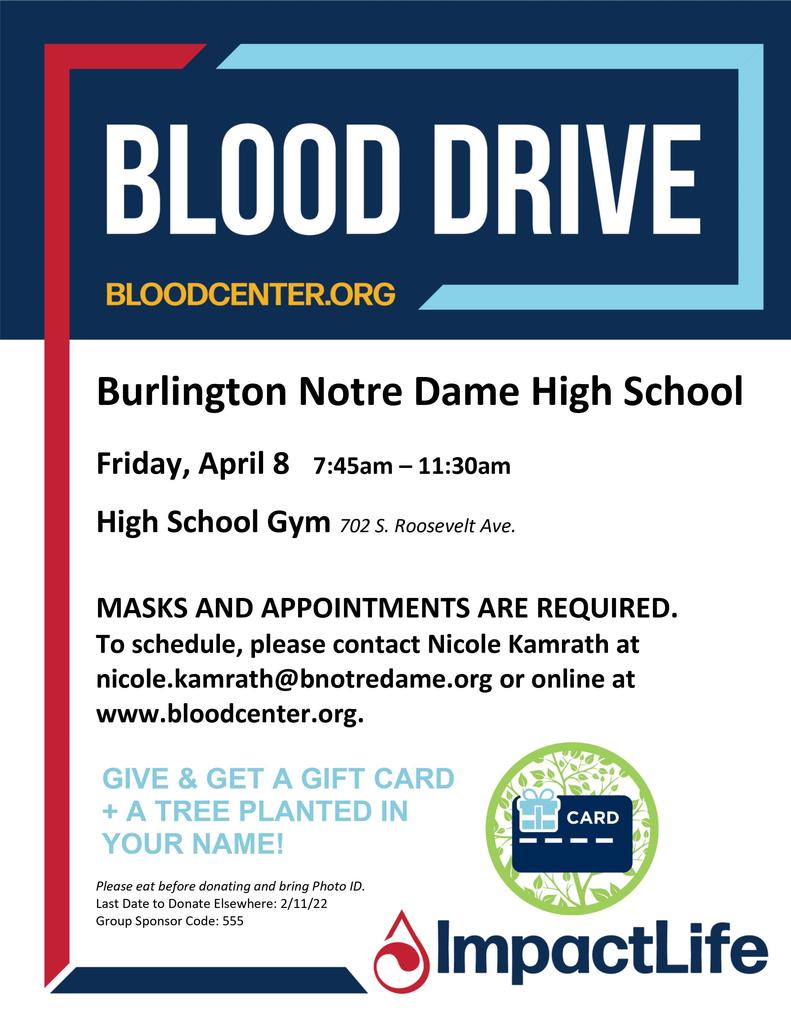 25th annual ND Boosters Club Golf tournament. Friday May 27th. 4 person Best shot. Steak sandwich lunch at noon. Shot gun start at 1pm.$75 per person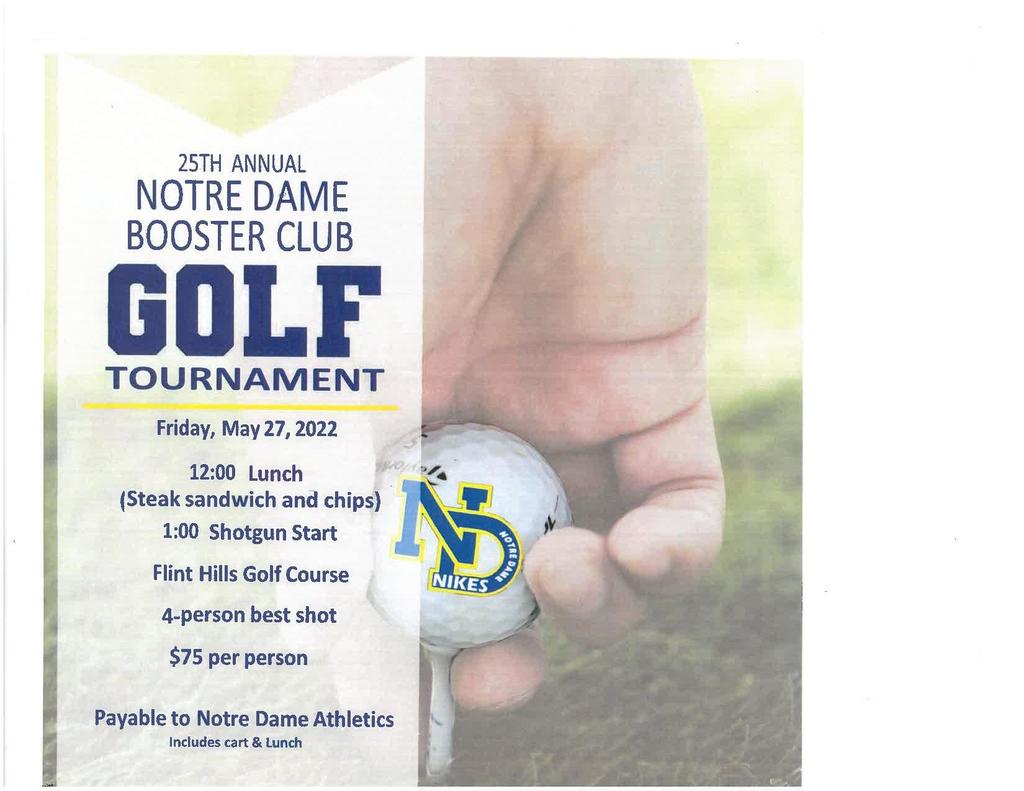 We're glad you're here! More information will be added in the days to come, so keep an eye out for the official launch coming soon.

Get your Soccer shirts ordered!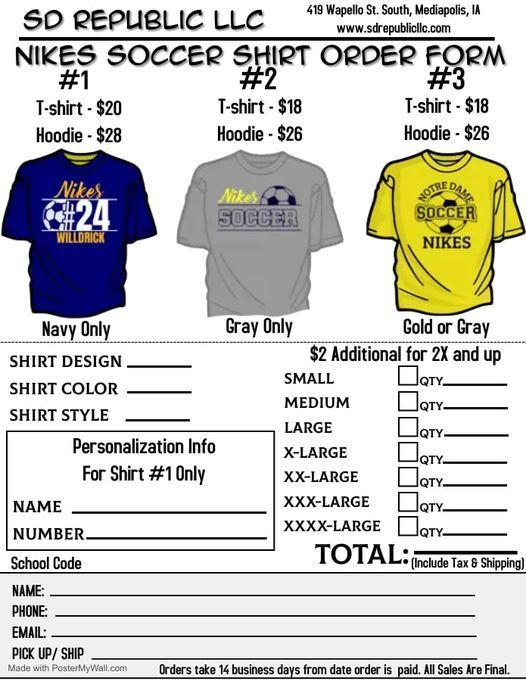 Congratulations to Jenna Bentz on her signing day!!! She signed to play volleyball at Grand View University. Congratulations!